Cambridge Analytica creator has State Department contract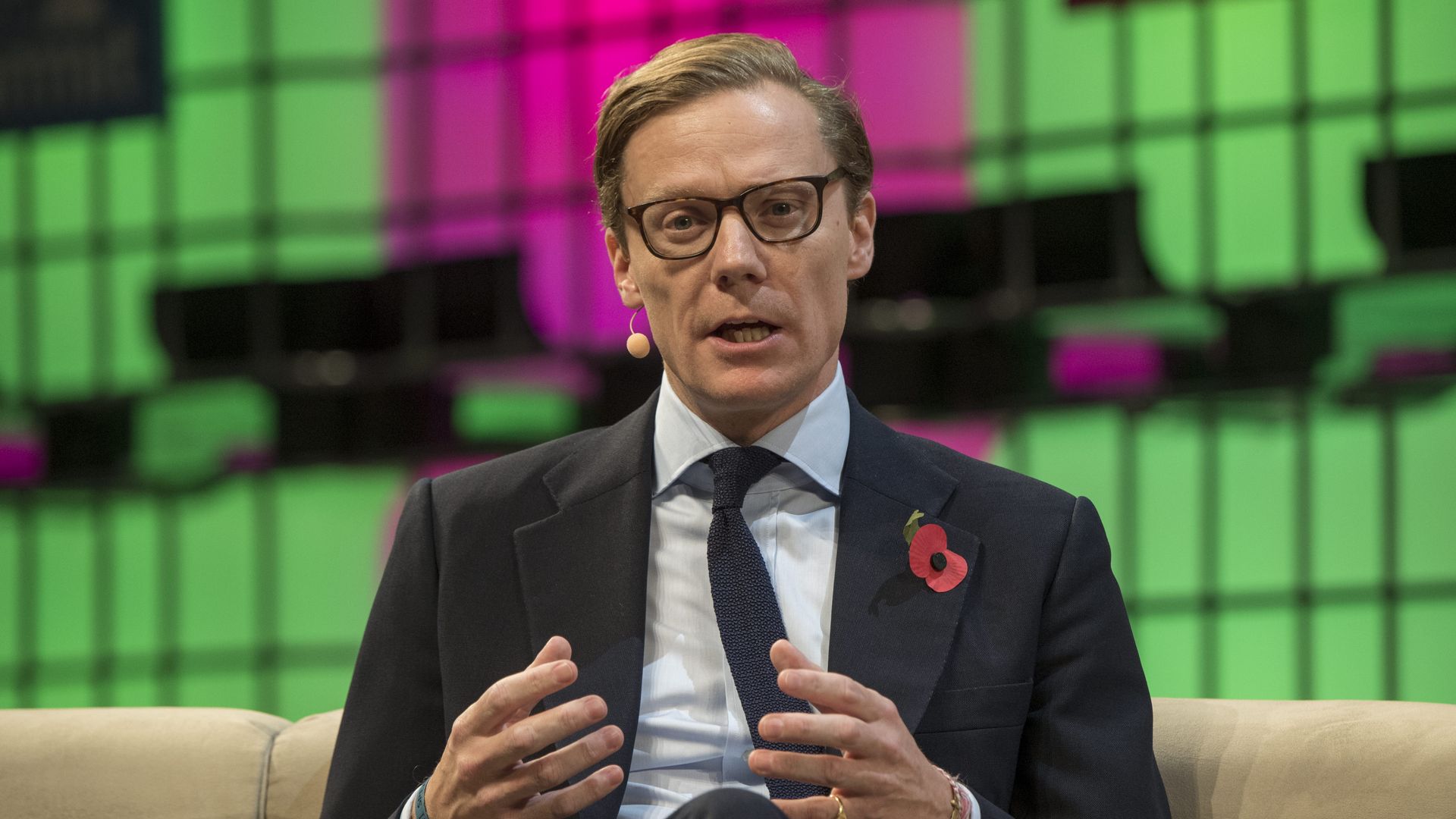 Strategic Communications Laboratories, best known for its work with its offshoot and collaborator Cambridge Analytica, appears to have an open contract with the State Department. DefenseOne first noted the contract on a government contracts database, where it is listed as still open.
Why it matters: Cambridge Analytica has domestically come under fire for fraudulently slurping data off of Facebook through user quizzes. But the United States is among the most lenient countries in the world when it comes to data privacy. SCL received a $500,000 contract for "target audience research" to help the State Department counter ISIS propaganda. It's possible the group's data harvesting methods will be as unpopular abroad as they have been in the U.S.
The backdrop: The deal is between SCL and State's Global Engagement Center. The Center was set up by the Obama administration in 2016 to fight ISIS's online presence, and the deal with SCL was signed in early 2017.
When that deal was inked, SCL and Cambridge Analytica had just helped orchestrate a massive upset in the 2016 presidential election, and were viewed as power players in data analytics.
On Sunday — more than a year after State Department deal — the New York Times reported that SCL had harvested data from user quizzes and misled users about how that data would be used.
A State Department official confirmed that SCL works with the Global Engagement Center "in connection with our mission to counter terrorist propaganda and disinformation overseas." The official stressed that the GEC is not doing business with Cambridge Analytica and that SCL is a major firm in analytics that has done work for several government agencies.
Go deeper