Jerry Brown nears the end of four terms as California's governor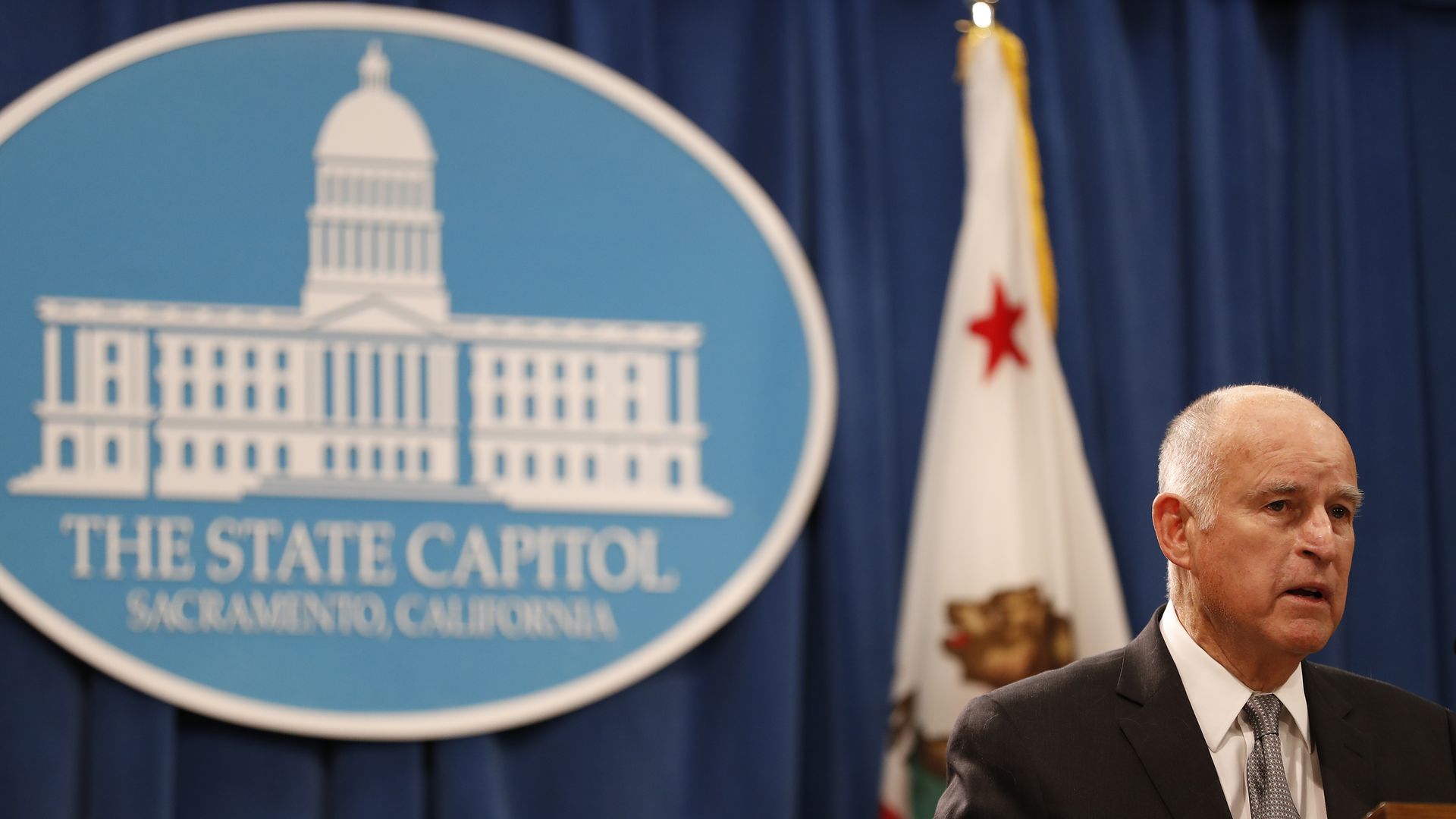 "The Last Days of Jerry Brown ... After more than 40 years in public life, 15 as governor of California, he is as combative and contradictory as ever — and still trying to save the world from itself," by Andy Kroll in California Sunday Magazine.
Why he matters: "Written off in his youth as a New Age dilettante, Brown now finds himself the wise man of American politics. ... On the defining issue of our time, climate change, he has assumed the mantle of alt-president, traveling to Europe and Asia, insisting the United States will not abandon its commitments."
"He leads an unabashedly liberal state, whose high taxes, government activism, embrace of immigration, and thriving economy serve as a rebuke to the current occupant of the White House"
"Yet he refuses to align himself with the anti-Trump 'resistance' ... He never has fit neatly into any camp, but never before has he commanded so much influence."
And just posted by The New Yorker ... "Inside California's War on Trump: As the state resists the White House on issues from immigration to climate change, Governor Jerry Brown is determined to avoid a pitched battle," by Connie Bruck.
"Brown balanced the budget, first through spending cuts and then with a temporary tax increase. Today, California is in the black and has even banked an emergency fund of eight billion dollars."
"If, as now seems possible, Democrats dominate the 2018 and 2020 elections, and they end up governing as unilaterally as the Republicans have, Brown fears that 'a cycle will be created, in which one side pushes as far as it can until it's thrown out, then the next one does it, and then it will happen again.'"
"He compared it to a car 'fishtailing.'"
Go deeper