Here's the official ACA stabilization bill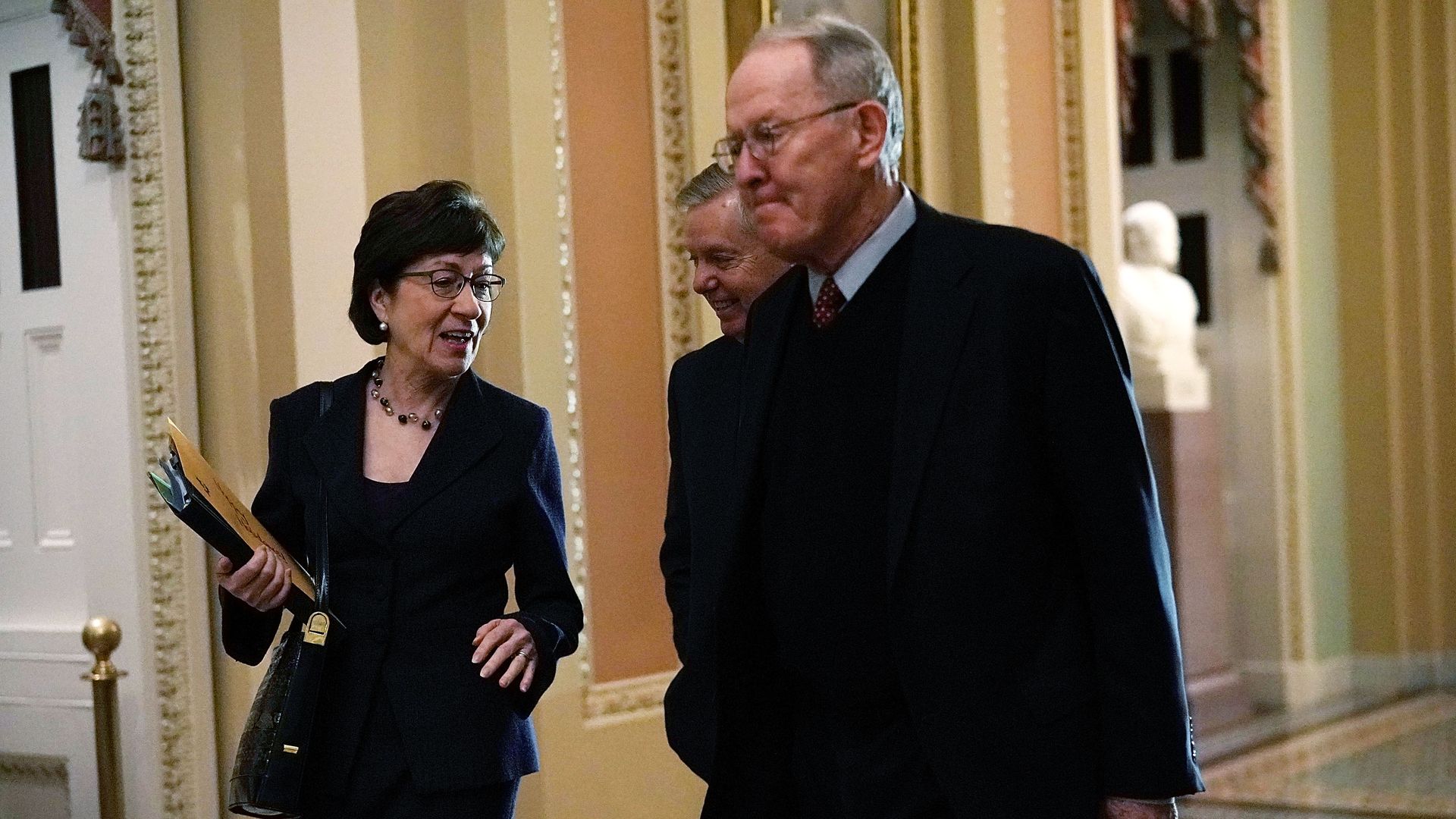 Sens. Lamar Alexander and Susan Collins have now formally introduced their proposal to stabilize the Affordable Care Act's insurance markets. The details are about what we anticipated: three years of funding for the law's cost-sharing payments; three years of funding for a new reinsurance program; and a smattering of new regulatory flexibilities.
What's next: Alexander and Collins are hoping to get this proposal included in the omnibus spending bill Congress needs to pass this week. We should find out soon whether it's in or out.
Go deeper: Read the bill.
Go deeper