Congress considers a monster spending bill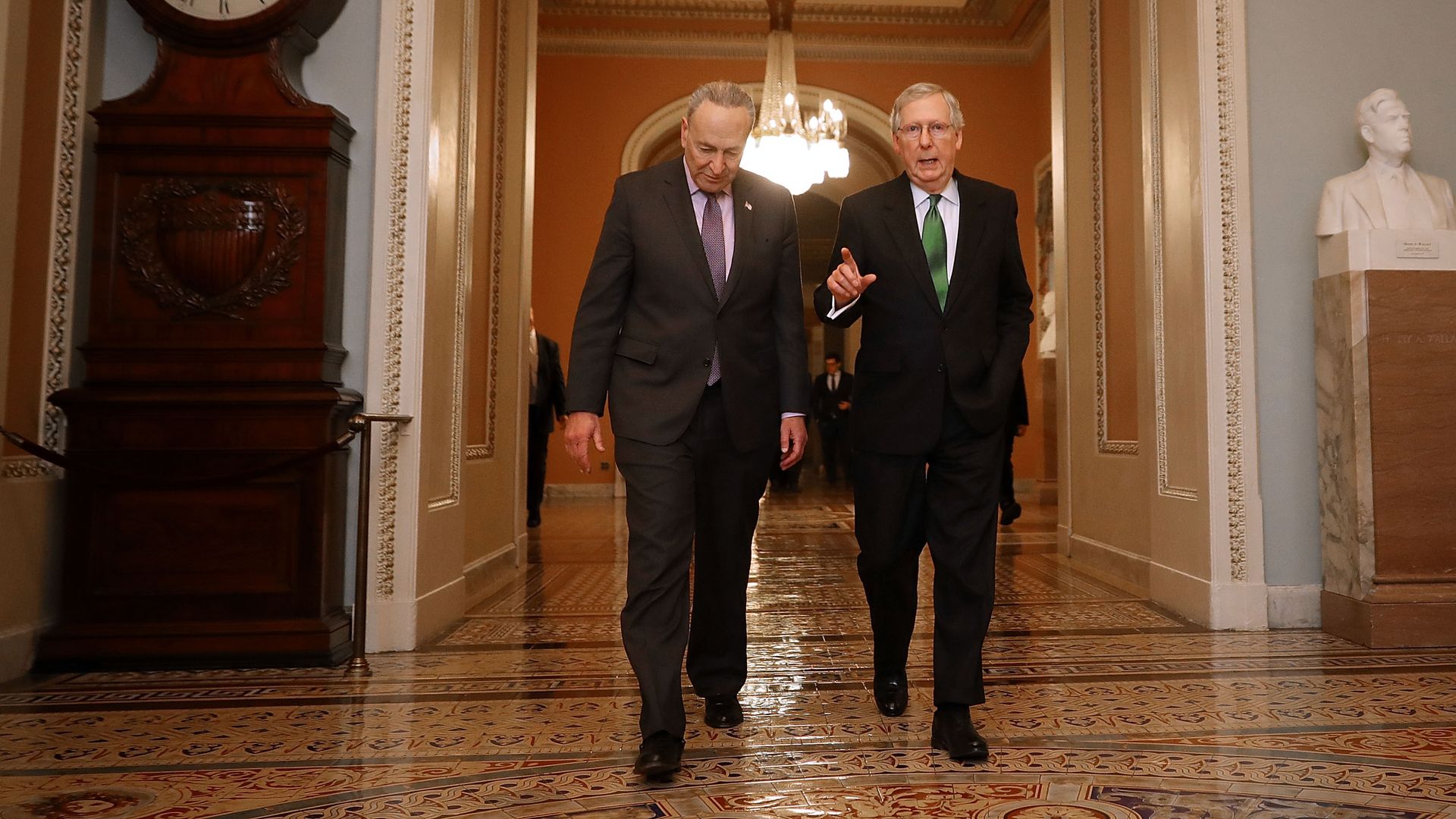 The House and Senate need to pass their massive 2018 spending bill before the government shuts down on Friday. Senior sources from both parties on Capitol Hill tell me they expect they'll get the deal done — though there's plenty of last minute haggling.
The big picture: This spending bill will cost more than $1 trillion and will further add to the deficit, which is likely to reach at least $800 billion for the 2018 fiscal year.  Republican leaders and Trump will sell the spending package as a much-needed boost to military spending. House defense hawks, led by House Armed Services Chairman Mac Thornberry, campaigned aggressively for this boost. And Democrats will rightly be thrilled that they've forced Republicans to capitulate to fund so many of their domestic priorities.
But fiscal conservatives are furious. "[Leadership is] going to say we funded our defense," one conservative House member told me. "And they will ignore the fact they've bankrupted our country in the process."
"People will start to say 'Why does it matter who's in power'?" added the member, who asked for anonymity because the bill has not been published yet.
Behind-the-scenes: During a closed-door meeting on Capitol Hill last week, a deeply frustrated conservative House member said he wanted to introduce a motion to rename this week's spending bill the "2018 base voter suppression bill," according to a source in the room. We expect that the ultra conservative House Freedom Caucus members will vote against the bill, and that the deal will ride through with Democratic votes. (A common view within leadership and the administration is that the Freedom Caucus was never going to vote for the bill anyway.)
What's next: According to three sources with direct knowledge, House Republicans have scheduled a conference meeting tomorrow at 5:45 p.m.where they will share the details of the spending bill with members. They expect to post the bill text tomorrow night after that meeting.
Leadership sources tell me they think this spending bill will be the last major law passed this year. The rest of the congressional calendar will mostly be given over to confirming Trump's nominees, including Trump's choices for Secretary of State, Mike Pompeo, and CIA director, Gina Haspel.
Go deeper