Pressure grows on Facebook over data scandal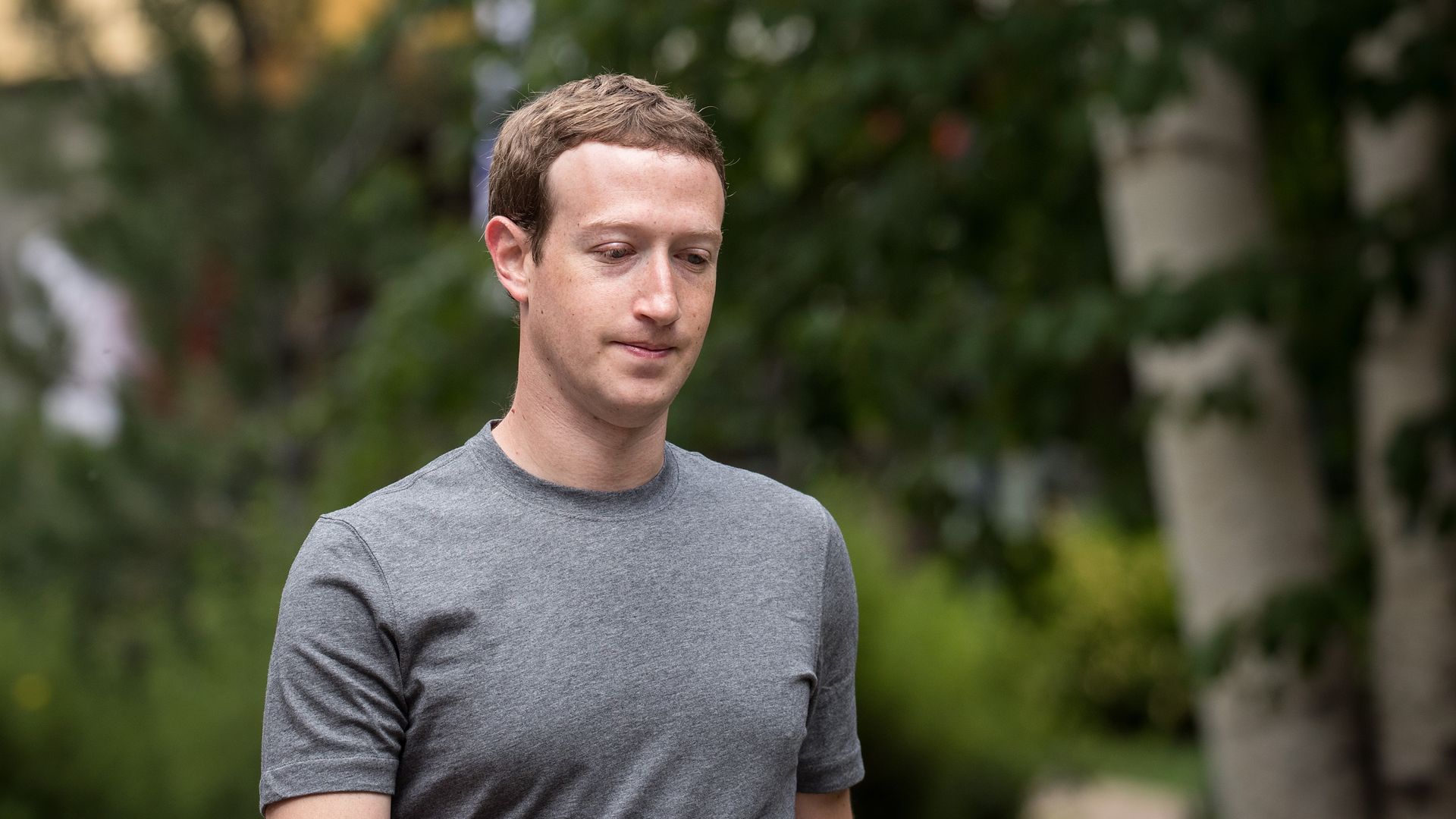 The number of calls for investigations into Trump-linked Cambridge Analytica's illicit gathering of Facebook data grew on Sunday.
What they're saying: There are concerns over Cambridge Analytica, which did work for the Trump campaign, gathering the data on millions of Facebook users. And there are also worries that the social platform didn't handle the incident properly, prompting lawmakers to raise their voices over the past few days on both sides of the pond.
Here at home:
A growing group of Congressional Democrats want an investigation. Sen. Ed Markey said that the firms should "be made to testify before the Senate Commerce Committee so that we can get to the bottom of these disturbing reports" and Sen. Amy Klobuchar said that "Mark Zuckerberg needs to testify before Senate Judiciary."
Congress' Republican majority has been quieter. But a spokesperson for the House Energy and Commerce Committee said that the panel is "is examining this incident closely." A spokesperson for the Senate Commerce Committee declined to comment on the matter.
The Washington Post talked to former Federal Trade Commission officials who said Facebook's actions may have violated an agreement the company had with the agency to make certain privacy guarantees to users. Such a violation could trigger a fine. Facebook told the paper it hadn't violated the agreement.
At the state level, Massachusetts Attorney General Maura Healey announced an investigation into the data gathering.
Across the Atlantic:
British MP Damian Collins, who chairs the U.K. Parliament's Digital, Culture, Media and Sport Committee, said that it seemed Cambridge Analytica chief executive Alexander Nix "has deliberately mislead the Committee and Parliament by giving false statements." He also said Zuckerberg or another Facebook executive should testify before the committee about the issue.
The British Information Commissioner, Elizabeth Denham, said that her office was "investigating the circumstances in which Facebook data may have been illegally acquired and used."
European Commissioner Věra Jourová, whose portfolio includes data protection issues, welcomed the British probe. "Horrifying, if confirmed," she tweeted. "Personal data of 50 mln

#

Facebook users could be so easily mishandled & used for political purpose. We don't want this in the EU." She promised to seek more information from the social giant during a trip to the United States this week.
The other side: "We are in the process of conducting a comprehensive internal and external review as we work to determine the accuracy of the claims that the Facebook data in question still exists," said Facebook Deputy General Counsel Paul Grewal in a Sunday statement. "That is where our focus lies as we remain committed to vigorously enforcing our policies to protect people's information."
What's next: On Monday, Britain's Channel 4 is planning to air footage obtained when its reporters went undercover to speak with Cambridge Analytica's Nix and others at the company. The Financial Times reported the data company was trying to stop the broadcast.
Go deeper