Tinder owner sues rival dating app Bumble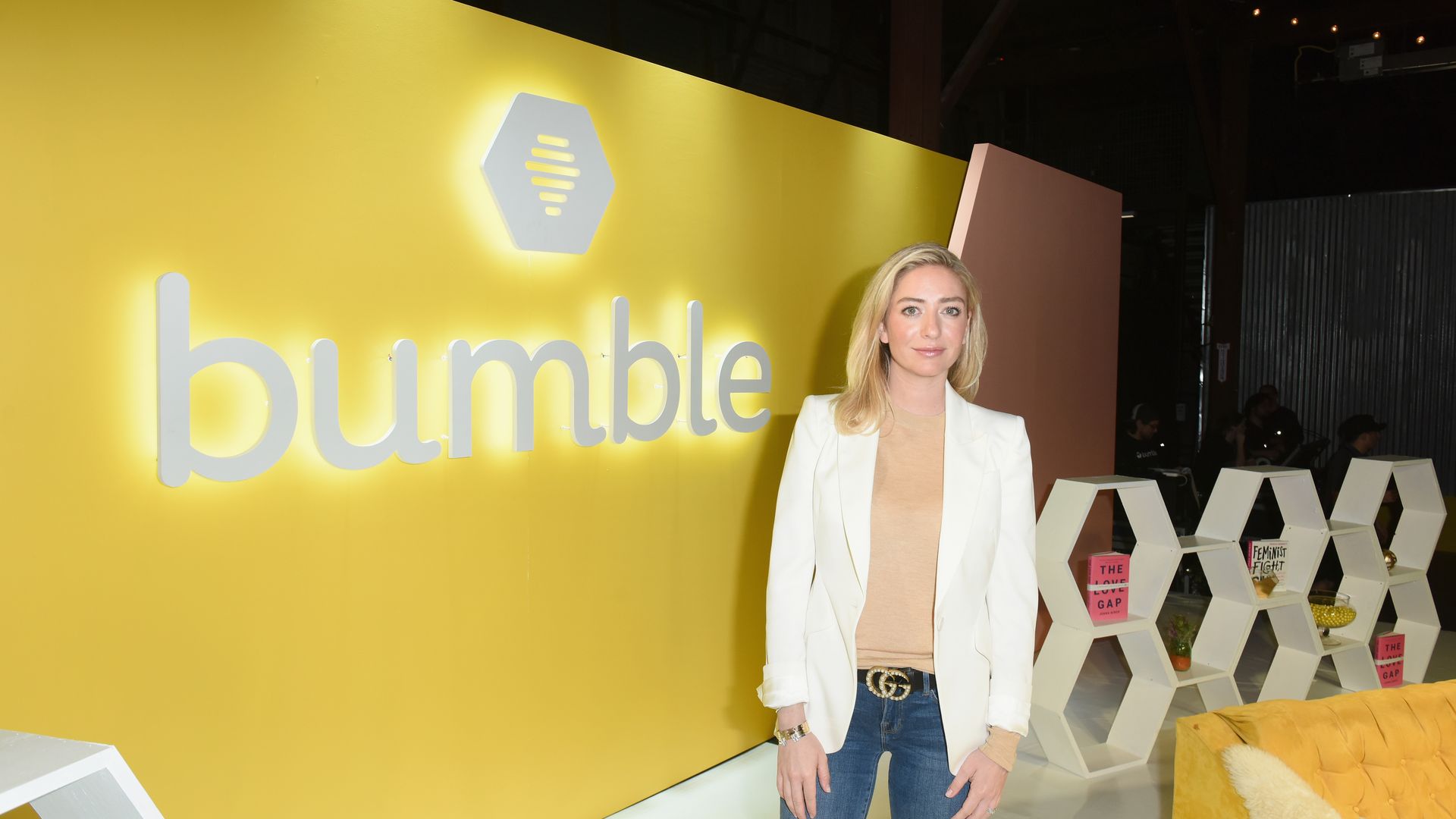 Tinder parent company Match.com has sued rival dating app Bumble, alleging patent infringement and misappropriation of trade secrets.
Bottom line: Match had previously offered to buy Bumble for $450 million, and may be using this suit to restart those stalled negotiations.
Axios had reported last month that Tinder quietly secured patents on the swiping and double opt-in matching technology that feature prominently in Bumble's user interface. Those patents play a central role in the complaint, as do claims that two Bumble executives who previously worked at Tinder — Chris Gulczynski and Sarah Mick— misappropriated trade secrets involving unlaunched Tinder features that allegedly made their way into the Bumble app.
Bumble CEO Whitney Wolfe-Herd, who previously co-founded Tinder and later sued it for sexual harassment, is not named personally as a defendant.
A Match Group spokeswoman sent over the following statement:
Match Group has invested significant resources and creative expertise in the development of our industry-leading suite of products. We are committed to protecting the intellectual property and proprietary data that defines our business. Accordingly, we are prepared when necessary to enforce our patents and other intellectual property rights against any operator in the dating space who infringes upon those rights.
Axios has reached out to Bumble, but has not yet heard back. Below is a copy of the complaint.
Go deeper