Democrats fuming over new efforts to stop Russia probe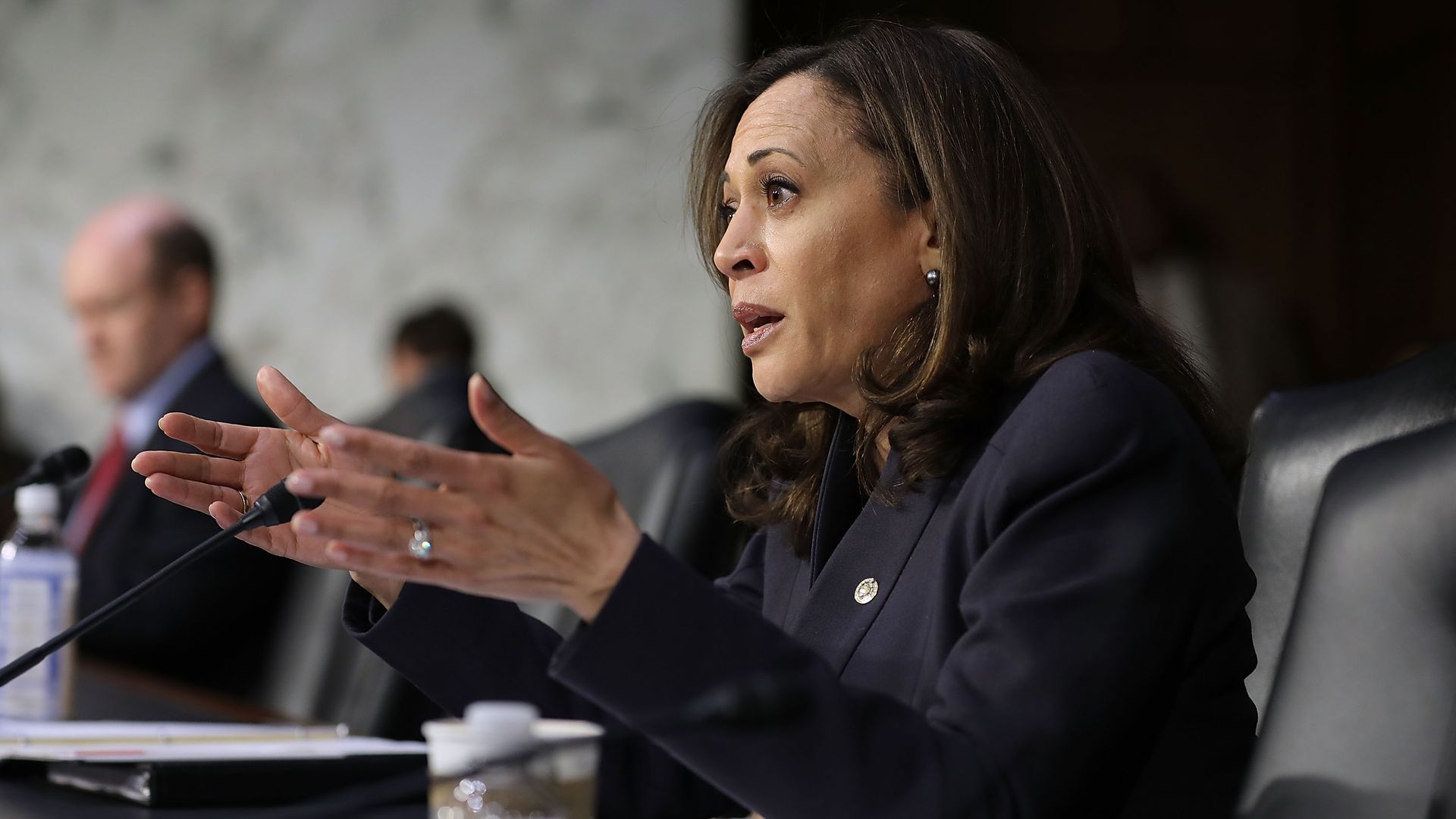 A growing number of Democrats are lambasting Attorney General Jeff Sessions' decision to fire Former Deputy FBI Director Andrew McCabe on Friday.
The big picture: This was compounded by President Trump's personal lawyer, John Dowd, urging Deputy Attorney General Rod Rosenstein to shut down Robert Mueller's Russia investigation.
What they're saying:
Sen. Kamala Harris (D-Calif.): "Jeff Sessions needs to testify immediately before the Judiciary Committee to answer questions on the firing of Andrew McCabe. He must explain the DOJ's process and whether this is an attempt to target, punish or silence those investigating Russia and the Trump campaign."
Rep. Adam Schiff (D-Calif.): "In the absence of the IG report, it's impossible to evaluate the merits of this harsh treatment of a 21-year FBI professional. That it comes after the President urged the DOJ to deprive McCabe of his pension, and after his testimony, gives the action an odious taint."
Another tweet: "The President, through his lawyer, called on DOJ to end Mueller probe. Obstruction of justice is no less a threat to our democracy when done in the open than behind closed doors. Every representative should condemn this flagrant abuse of power or stop pretending devotion to duty. "
Sen. Richard Blumenthal (D-Conn.) in a series of tweets: "McCabe firing is an undisguised attack on Special Counsel investigation - attempting to undermine him as a witness. Added evidence of obstruction of justice.
McCabe firing - a shot at Special Counsel - makes legislation protecting the investigation more vital than ever. Investigation putting Oval Office under siege - raising specter of more firings.
Firing McCabe - a possible witness to obstruction - exemplifies Pres. Trump's total contempt for the rule of law. He will stop at nothing to undermine the Mueller investigation.
Firing McCabe threatens professional law enforcement with blatant political interference - a disservice to dedicated men and women of FBI and other agencies.
Sen. Mark Warner (D-Va.): "Every member of Congress, Republican and Democrat, needs to speak up in defense of the Special Counsel. Now."
Go deeper