Andrew McCabe was told he'd been fired 9 minutes before media knew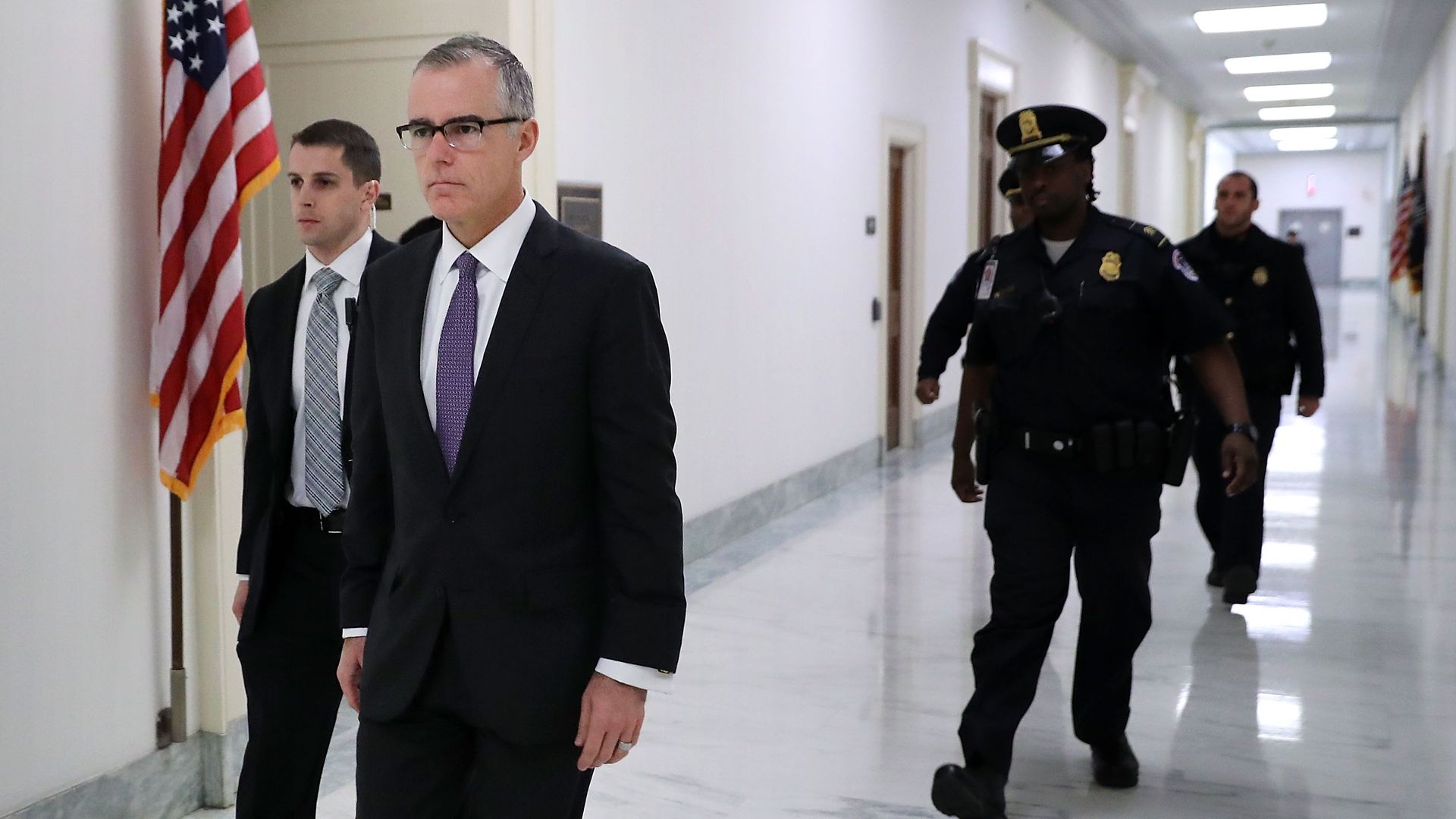 Former Deputy FBI Director Andrew McCabe was informed (with his lawyers cc'd) at least nine minutes before the media late last night that he'd been fired by Attorney General Jeff Sessions.
The big picture: The firing came "a little more than 24 hours before McCabe was set to retire — a move that McCabe alleged was an attempt to slander him and undermine" the Russia probe, per the WashPost lead story:
"Sessions announced the decision in a statement just before 10 p.m."
Per N.Y. Times: "McCabe, a 21-year F.B.I. veteran, was eligible for a government pension if he retired on Sunday. The firing jeopardizes that benefit, though it was not immediately clear how much he might lose."
More:
Attorney General Jeff Sessions statement: The Justice Department's Office of the Inspector General "provided its report on allegations of misconduct by Andrew McCabe to the FBI's Office of Professional Responsibility (OPR)."
"Both the OIG and FBI OPR reports concluded that Mr. McCabe had made an unauthorized disclosure to the news media and lacked candor — including under oath — on multiple occasions."
"[B]ased on the report of the Inspector General, the findings of the FBI Office of Professional Responsibility, and the recommendation of the Department's senior career official, I have terminated the employment of Andrew McCabe effective immediately."
Go deeper