After McCabe firing, Trump's lawyer turns focus to Rosenstein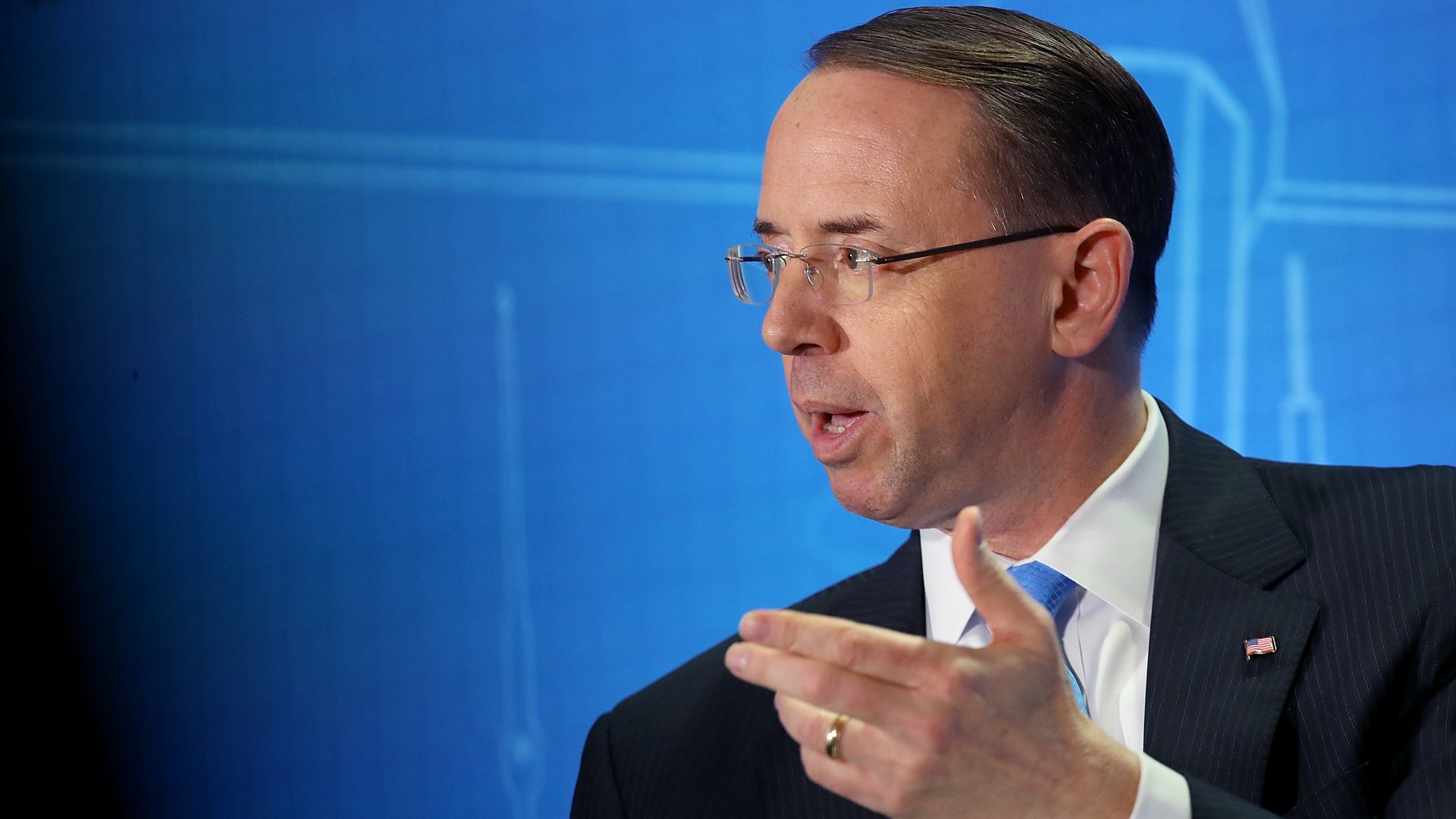 President Trump's personal attorney, John Dowd, told The Daily Beast's Betsy Woodruff on Saturday that Deputy Attorney General Rod Rosenstein needs to shut down the Russia probe. This came in response to a request for comment on the firing of former FBI Deputy Director Andrew McCabe.
Why this matters, from Jonathan Swan: Trump's team is going to war with Mueller. This quote amounts to a declaration of war, coming from a legal team that has always told Trump to be deferential to and compliant with Mueller. Folks like Steve Bannon from the start argued they should play hardball with Mueller and "fight for every document, fight them every step" of the way. Bannon told them it was insanity to expedite the process and comply fully. 
"I pray that Acting Attorney General Rosenstein will follow the brilliant and courageous example of the FBI Office of Professional Responsibility and Attorney General Jeff Sessions and bring an end to alleged Russia Collusion investigation manufactured by McCabe's boss James Comey based upon a fraudulent and corrupt Dossier."
— Dowd to Woodruff
Correction: This story has been updated to note that McCabe was the deputy FBI director.
Go deeper