True Value moves away from co-op model after 70 years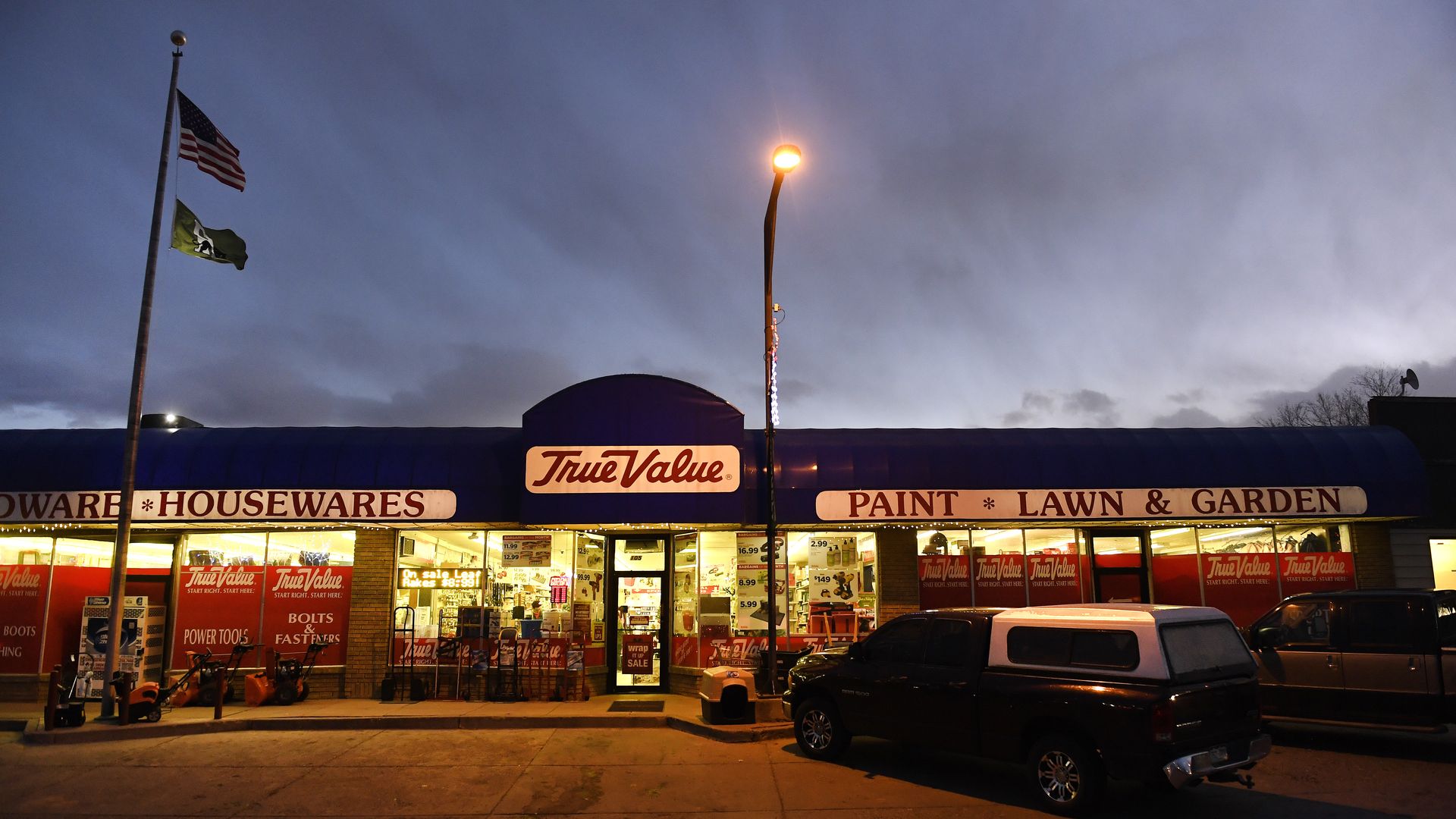 Private equity firm ACON Investments has agreed to acquire a majority stake in Chicago-based hardware retailer True Value.
Why it matters: Because it will transition True Value away from the co-op model on which it was founded 70 years ago.
True Value CEO John Hartmann says he has "great respect" for the co-op model, but believes it's outdated and ties up independent retailer capital that could be better spent investing in their stores.
More details via The Chicago Tribune:
"The agreement would give Acon Investments a 70% stake in a new True Value operating company, with the remaining 30% owned by the member retailers who currently own the cooperative. A portion of Acon's investment would be used to return 70% of retailers' invested capital, along with promissory notes and dividends, totaling about $229 million, to those retailers."
Go deeper