Thousands flee Congo in escalating refugee crisis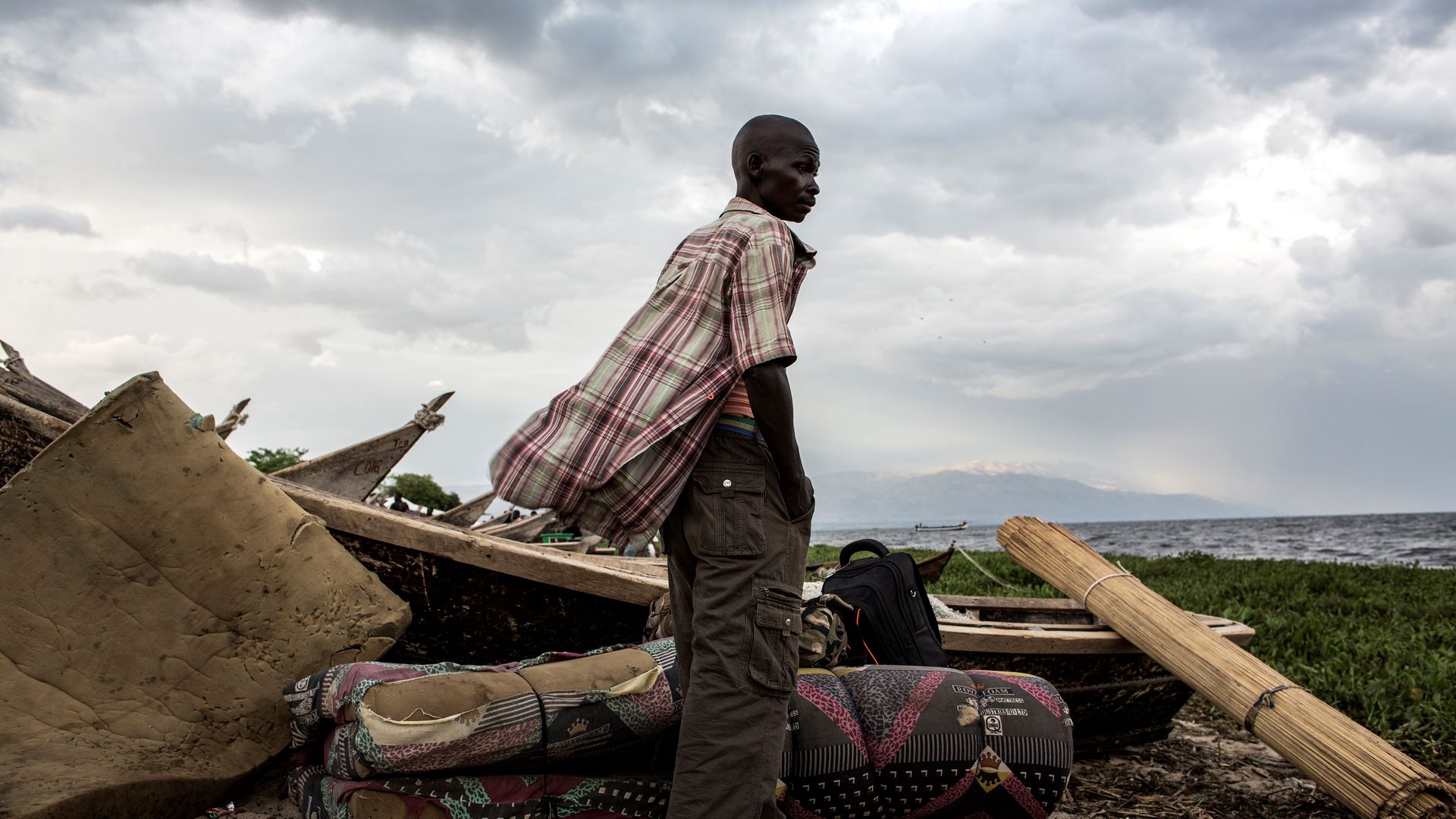 More than 4,000 people crossed into Uganda from the Democratic Republic of Congo last weekend, bringing the total number of Congolese refugees displaced in 2017 to 57,000, according to the UNHCR.
What's happening: For more than a decade, the nation of 80 million has struggled to stay at peace in the wake of the Second Congo War (1998-2003) — a nine-country conflict estimated to have killed anywhere from 1 to 5 million Africans. Now ruled by a deeply unpopular, autocratic president in the seventh year of a five-year term, the DRC has descended into a tragic state of normalized ethnic violence, mass rape and widespread starvation.
The latest: The displacement crisis in the DRC is one of the world's worst, with 1.7 million people forced from their homes in the past year — about 5,500 per day — and little hope for respite.
Armed men in the eastern provinces of Ituri and North Kivu have reportedly been "attacking villages, looting and burning down houses, indiscriminately killing civilian populations and kidnapping young men and boys."
Of the 57,000 refugees who have crossed into Uganda this year, about 77.5% are women and children. Alarming reports of sexual violence have prompted the UNHCR to deploy extra resources, including staff trained in psychosocial care, to identify and treat survivors.
The majority of refugees escape the country via Lake Albert, traveling on overpacked, rickety fishing boats for up to 10 hours. Per the UNHCR, those who survive the trip are "exhausted, hungry, thirsty, sick, and have fled with few or no belongings."
1 big thing: Despite the massive and ongoing influx of refugees to Uganda, just 3% of the UNHCR's request for $118.3 million has been funded. "Uganda hosts the largest number of refugees in Africa and we have faced a continuous funding shortfall for several years," said UNHCR spokeswoman Duniya Aslam Khan. "We have already received more than 90% of the total estimated number of Congolese refugees for 2018 in the first three months alone."
Go deeper: Congo could again descend into war; 400,000 young children in Congo could starve to death
Go deeper