Overdue food aid reforms would save money and lives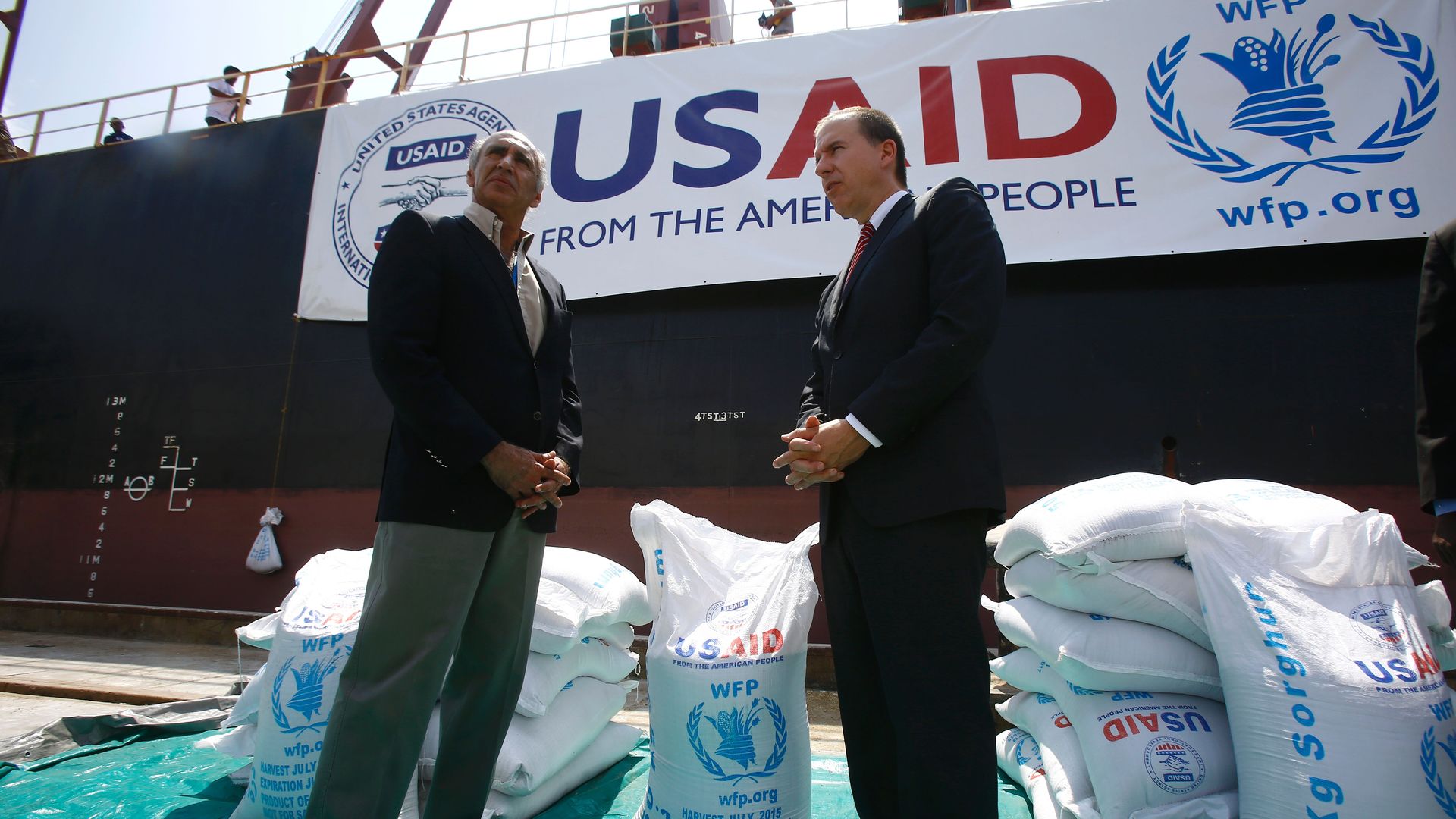 For more than 60 years, the U.S. has been the world's foremost provider of food aid to victims of humanitarian disasters. But outdated restrictions have made American programs wasteful and inefficient, leaving them in critical need of reform.
Why it matters: This week, Congress begins considering the Food for Peace Modernization Act to address these issues without increasing spending. If adopted, the changes could save the lives of 40,000 children in food emergencies each year.
The background:
Food for Peace, the main U.S. food aid program, is reauthorized with the Farm Bill roughly every five years.
Under previous Farm Bills, only about 30 cents of every food aid dollar end up going toward food. That's because the program has for decades required that all food aid be purchased in the U.S. and half of it shipped overseas on U.S.–flagged vessels, even when not appropriate or economical. Food for Peace must also sell 15% of food shipments in developing countries, which routinely loses 25 to 45% of those taxpayer dollars.
As a result, while budgets have stayed fairly constant, the amount of food shipped has fallen roughly 60 percent in a generation, as more and more of the funds meant for humanitarian relief are spent on middlemen. All told, the policy wastes nearly $400 million every year.
What's next: As Congress prepares to mark up the next Farm Bill this spring, bipartisan leaders proposed reforms this week that would dramatically increase the proportion of funds spent on life-saving food — as opposed to transport, storage and administration — such as buying food locally or giving recipients biometrically verified vouchers if they live near well-functioning markets.
The bottom line: The farm lobby supports such reforms, as do all the major humanitarian relief organizations. Adopting them would save both money and lives.
Chris Barrett is Stephen B. and Janice G. Ashley Professor of Applied Economics and Management at the Cornell SC Johnson College of Business.
Go deeper