Report: North Korea "surprised" Trump agreed to meeting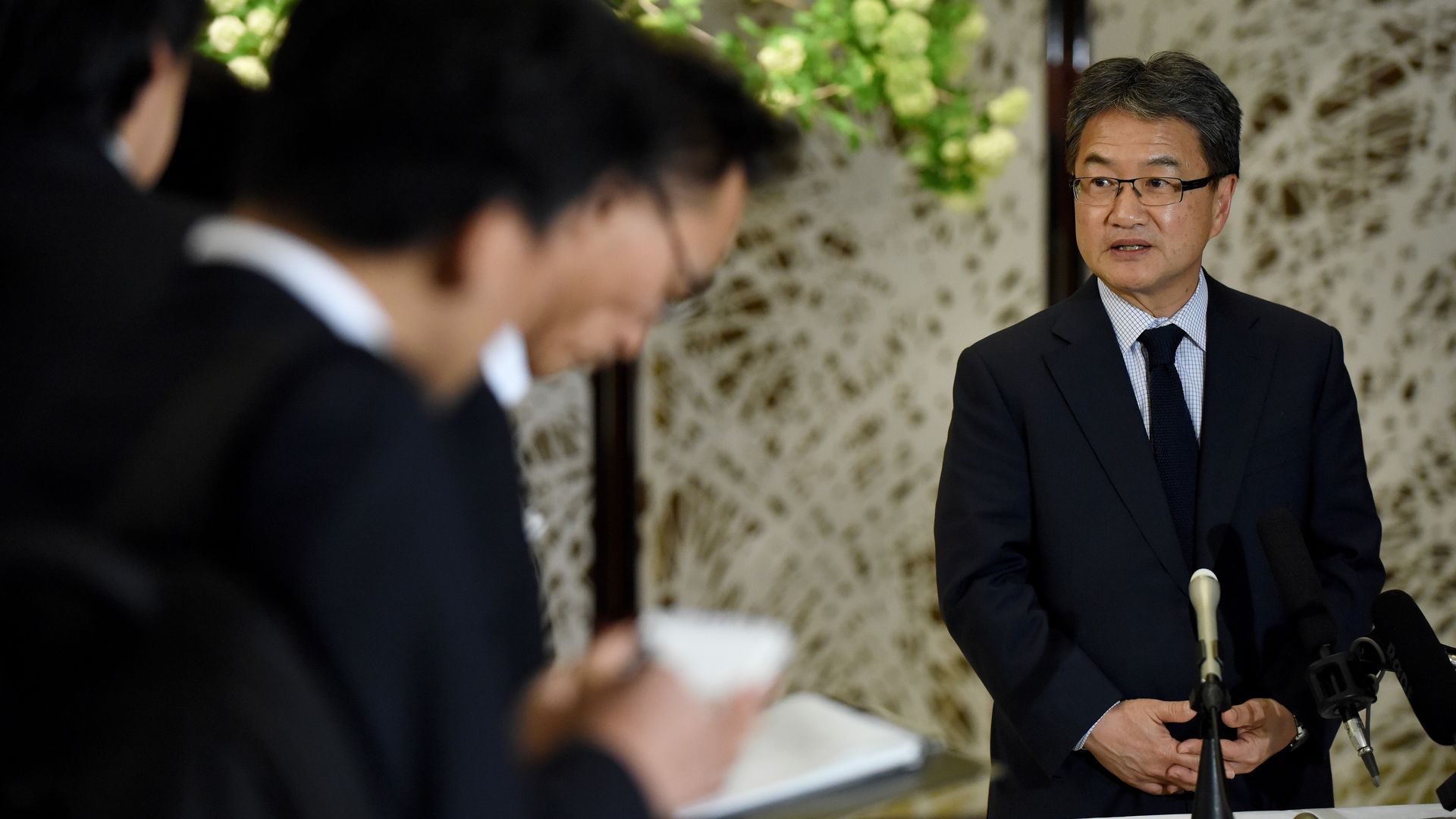 Ambassador Joseph Yun, former "U.S. point man on North Korea," said the regime was "a little bit surprised that...President Trump readily accepted" the offer of a meeting, CNN reports.
The bigger picture: North Korea has wanted to meet with President Trump for a while, reports CNN, but "lack of agreement within the Trump administration" on how to approach the situation delayed it. Yun said this approach with North Korea has to be different from past attempts, because they already have threatening nuclear power, where as before "we were trying to stop them from getting there."
Yun believes the potential meeting is "a great outcome."
He said that Trump needs to illustrate that the U.S. doesn't have "hostile intent" against the regime, and only wants it to denuclearize.
Per CNN, Yun encouraged North Korean officials to release the three imprisoned Americans after Trump accepted the invitation to meet, telling them it would "be an incredibly good time," and a "very positive message."
Go deeper