9 districts shift toward Democrats after Pennsylvania election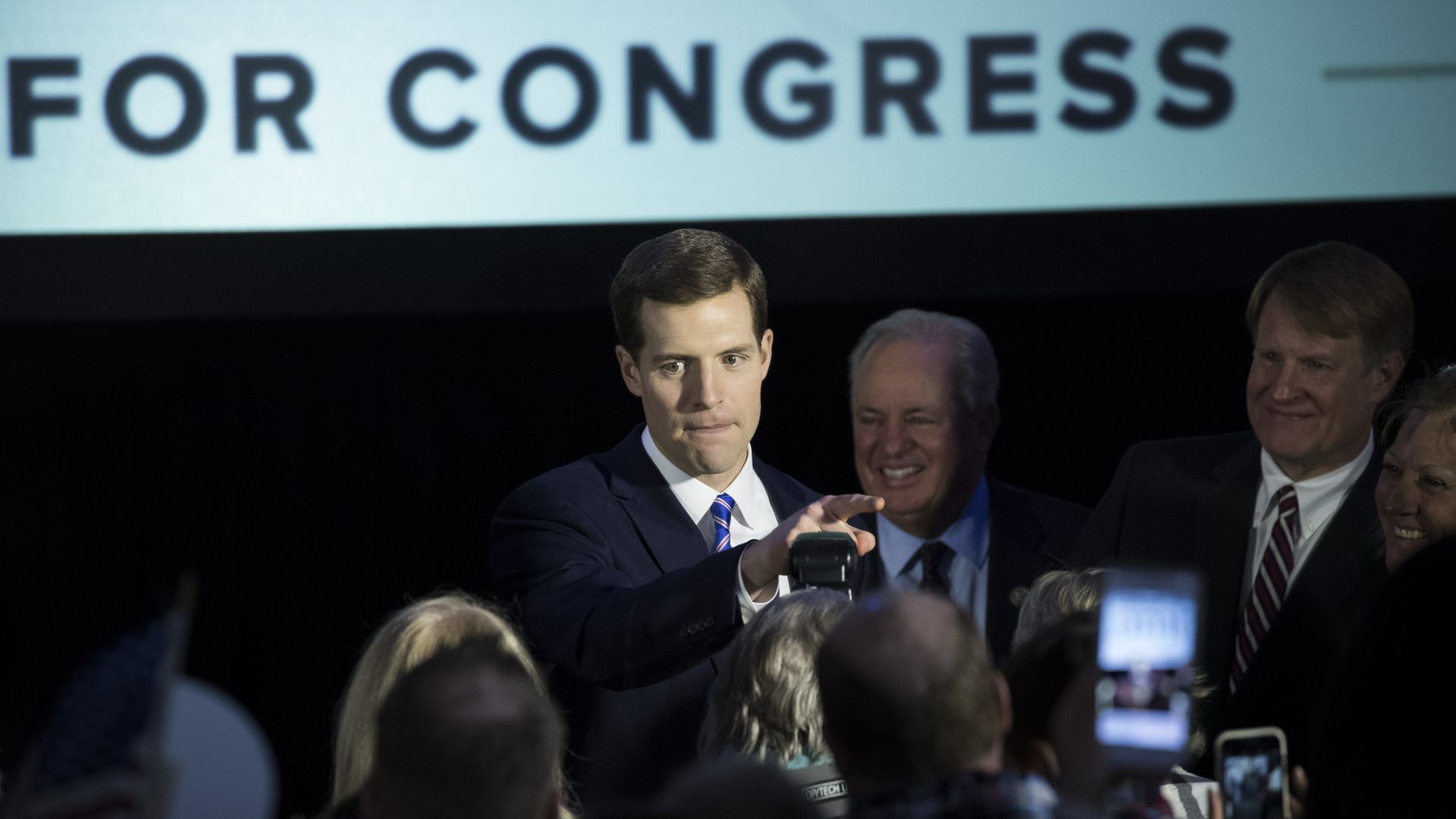 The Cook Political Report shifted nine Republican House seats across the nation toward Democrats after Conor Lamb's victory in Pennsylvania's 18th district, which Trump won by 20 points in 2016.
Why it matters: There are 114 GOP-held districts less competitive than PA-18, so this shift should put Republicans on "heightened alert," writes Cook Political Report's Dave Wasserman.
What they're saying: "There are Democratic candidates with records of service who fit their districts all across the country, and Republicans are totally clueless on how to counter," said DCCC spokesperson Tyler Law.
CA-07 Bera | Lean D to Likely D
CA-24 Carbajal | Likely D to Solid D
FL-13 Crist | Likely D to Solid D
NJ-07 Lance | Lean R to Toss Up
NM-02 OPEN (Pearce) | Likely R to Lean R
NY-03 Suozzi | Likely D to Solid D
OH-12 VACANT (Tiberi) | Likely R to Lean R
PA-08 Fitzpatrick | Lean R to Toss Up
PA-12 Rothfus | Lean R to Toss Up
One quick thing from Wasserman: OH-12 is a lot like PA-18, except it's even less Republican (Trump only won it by 11 points.)
Go deeper