The next bosses of Wall Street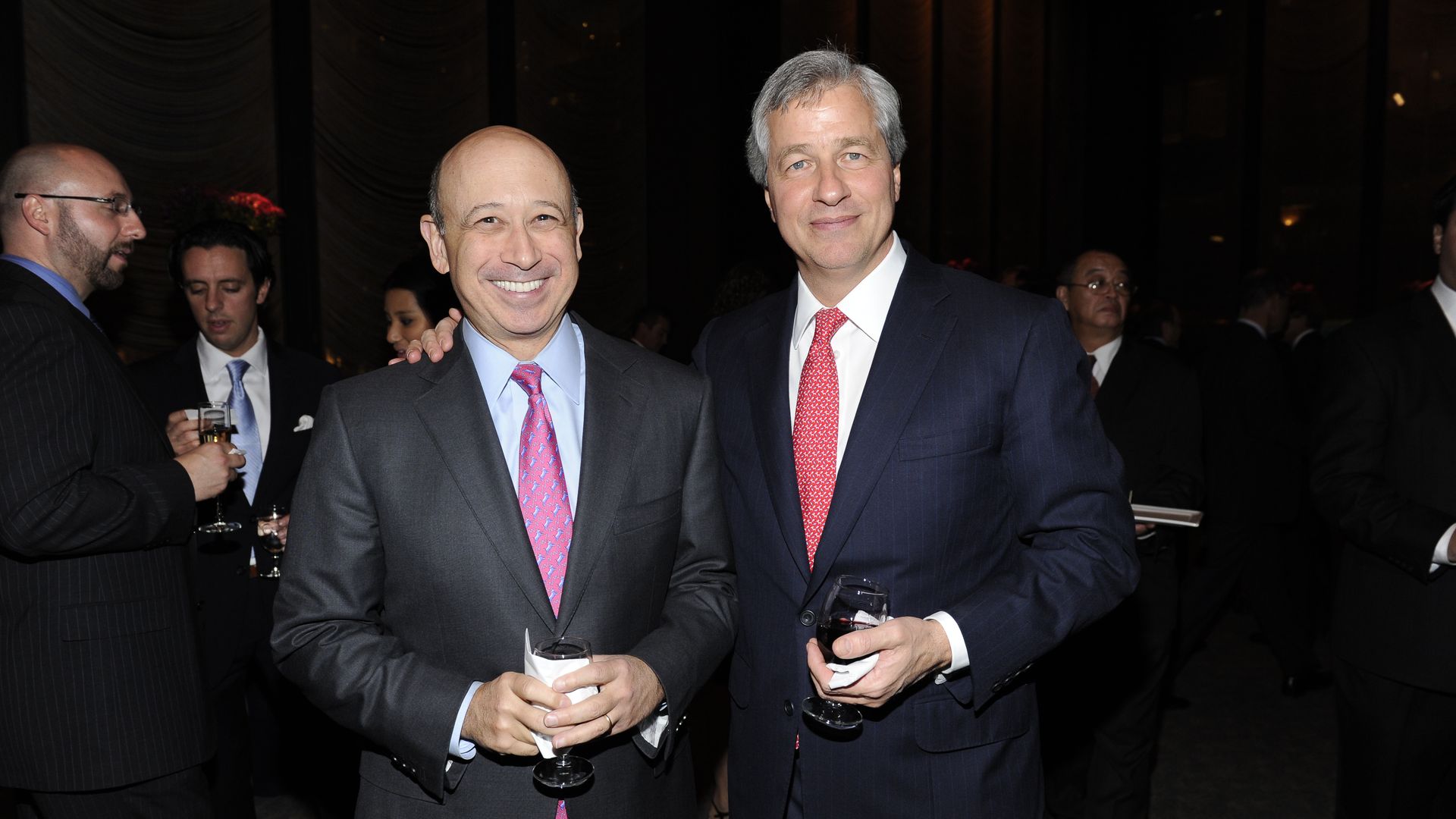 "Imagine Wall Street Without Jamie Dimon and Lloyd Blankfein ... The succession plans at JPMorgan and Goldman say a lot about where the companies — and the Street — are headed," by Bloomberg Businessweek's Hugh Son.
Why it matters: "It's part of a wider succession moment sweeping through finance a decade after the financial crisis, as men in their 60s and 70s prepare their companies for the next act."
"In another universe, they might have starred in an odd-couple comedy about a pair of New Yorkers who rise to fame and fortune: Jamie Dimon, the voluble, sometimes ill-tempered alpha male from Queens; Lloyd Blankfein, shorter and bald, the wisecracking sidekick from Brooklyn."
"Now the men atop the world's two preeminent banks — Dimon at JPMorgan Chase & Co., Blankfein at Goldman Sachs Group Inc. — have announced plans for an orderly handoff."
"In January, JPMorgan said Dimon has another five years as CEO and named the heads of the bank's two largest businesses, Gordon Smith and Daniel Pinto, as co-presidents, signaling that if something should happen to Dimon, 62, in the near term, either Smith or Pinto would fill his shoes. But if Dimon takes the full half decade before retiring, Smith and Pinto will be in their 60s, meaning that a younger group of deputies — Marianne Lake, Mary Callahan Erdoes, and Doug Petno — are more likely to succeed him."
This week, "Goldman Sachs had its own announcement. Co-president Harvey Schwartz abruptly announced his resignation, ending a 15-month race with David Solomon, who's now sole president and Blankfein's heir apparent."
Go deeper