The Toys "R" Us blame game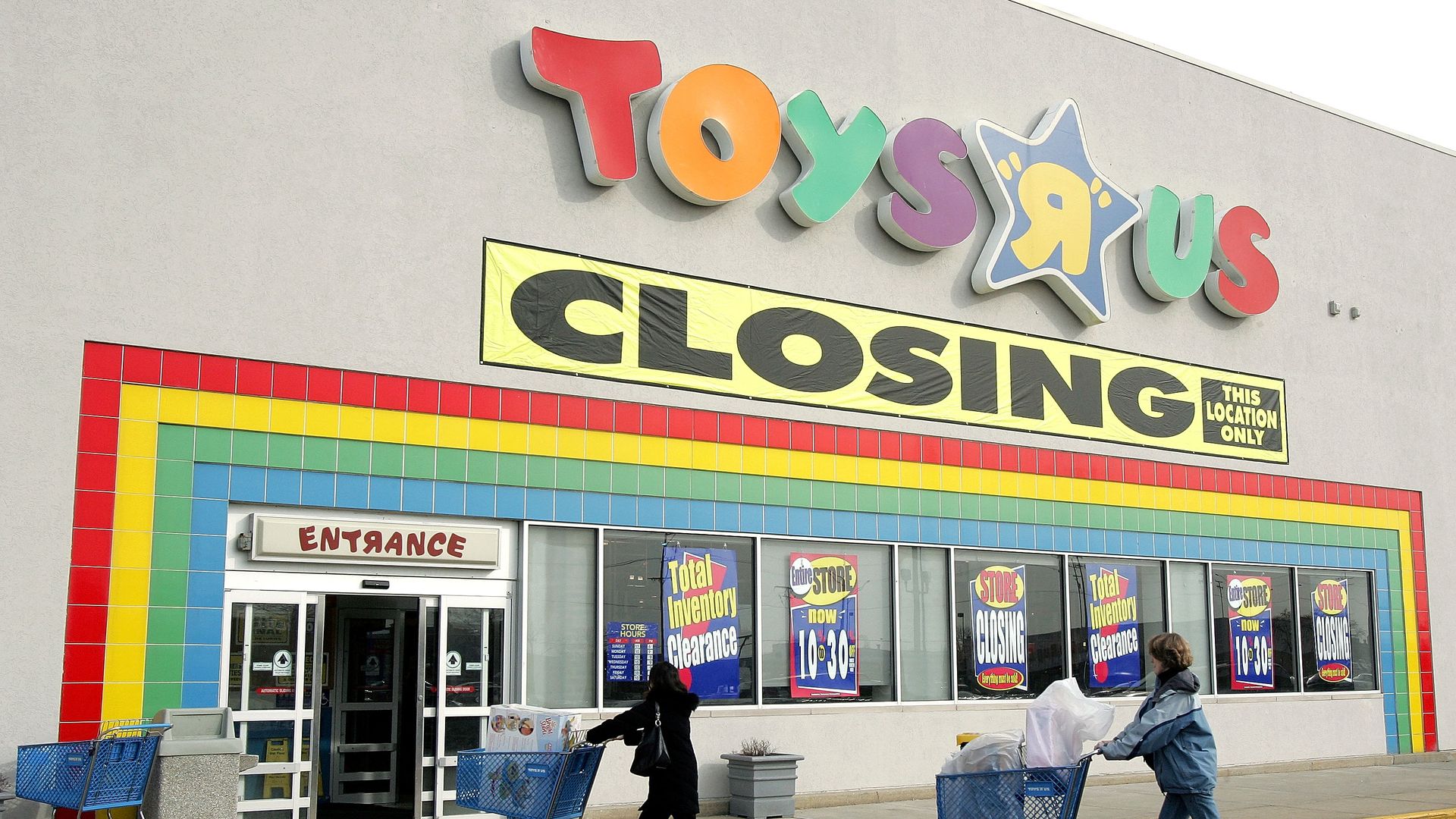 Toys "R" Us formally launched its liquidation process shortly after midnight, via a bankruptcy court filing. This came hours after more than 33,000 U.S. employees were told their jobs are likely to disappear.
Bottom line: There is plenty of blame to go around, including for the private equity firms that bought Toys "R" Us in 2005, the senior lenders who control it now and an increased focus on toys by generalist retailers like Amazon and Wal-Mart.
Nothing is finalized yet. There is still some hope that around 200 strong-performing U.S. stores could be merged with the much-healthier Canadian operation.
A key number is $81 million, which was EBITDA for U.S. stores in Q4 2017 (i.e., holiday season). That's well below $374 million in Q4 15 and $347 million in Q4 16, not to mention below lender projections of around $330 million.
Finger pointing
Private equity firms Bain Capital and KKR paid too much, larded on too much debt, paid themselves handsomely and didn't adequately foresee the changing face of American retail.
The senior lenders seem to have decided that it would be more lucrative to burn the whole thing down, rather than salvage hundreds of viable stores and thousands of jobs.
Amazon, Wal-Mart and Target threaten most specialty retailers, but took particular aim at the toy market. Toys "R" Us simply couldn't compete, and wasn't helped by an early 2000's belief that it would be better to partner with Amazon than fight against it.
Toys "R" Us CEO Dave Brandon told me two years ago that a key to specialty retail success would be exclusive product. Either Toys "R" Us and Babies "R" Us didn't have enough of it, or he was wrong. But Brandon got well compensated either way.
Go deeper