Paul Manafort asks judge to dismiss Mueller indictment in D.C.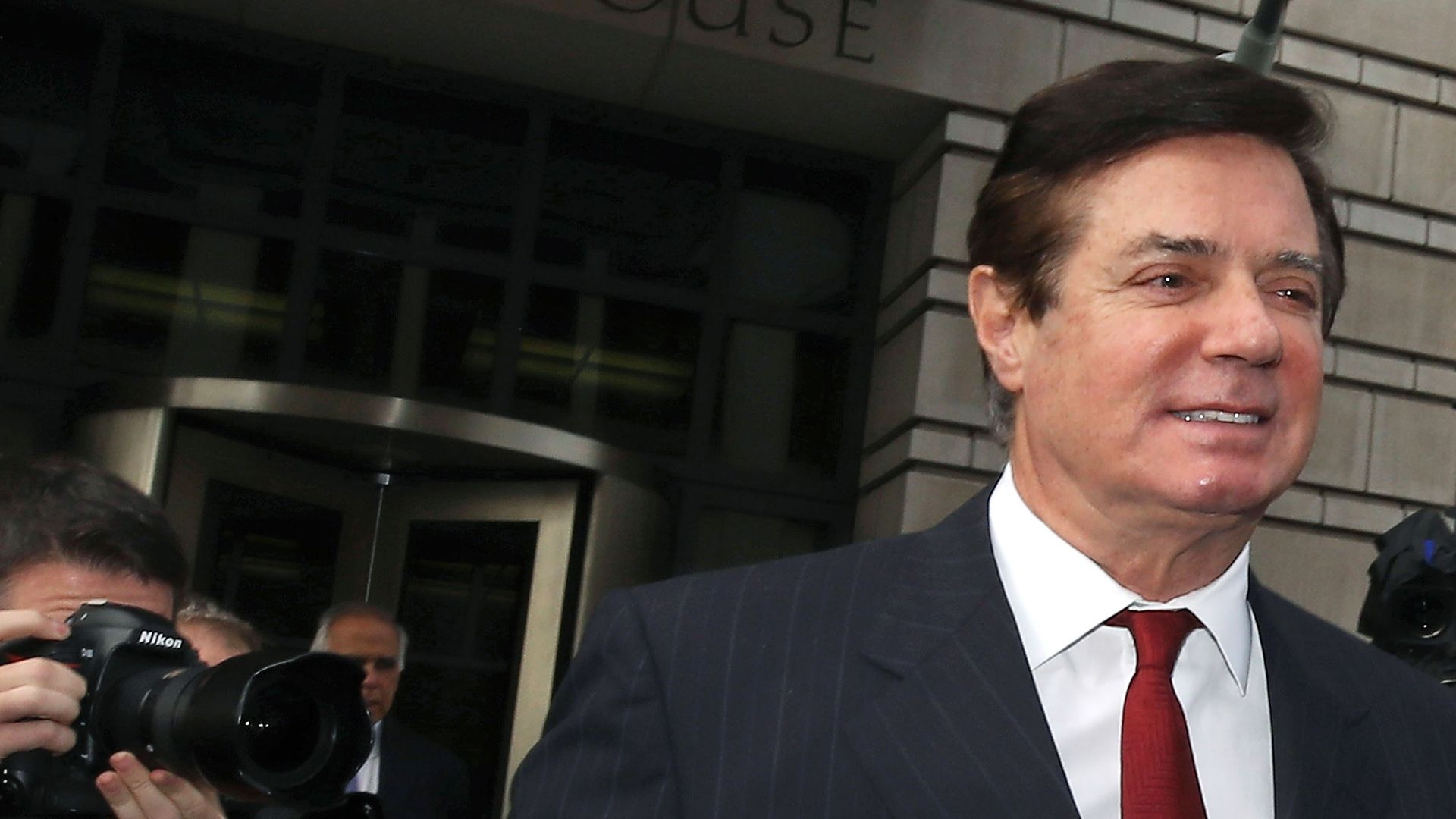 Paul Manafort's lawyers filed a motion to dismiss the indictment, filed in D.C. by special counsel Robert Mueller, which includes five charges against Manafort for failing to register as a foreign agent and for money laundering.
The argument: His lawyers, Kevin Downing and Thomas Zehnle, say the indictment isn't fair because Mueller is operating outside of the scope of his initial duty: to determine whether and how Russia worked with the Trump campaign during the 2016 election. Downing and Zehnle argued that Mueller's exceeding "power is not merely tantamount to a blank check. It is a blank check the Special Counsel has cashed repeatedly."
The other side: Deputy Attorney General Rod Rosenstein, who oversees the Russia probe and Mueller's actions, told USA Today, "The special counsel is not an unguided missile... I'm very confident that when the history of this era is written, it will reflect that the department was operated with integrity."
But Manafort's team is taking issue with Mueller investigating the former Trump campaign manager for things that happened before 2016. In particular, Manafort's "suspicious" banking activity in 2014, which the FBI decided was "too petty" then to charge him for anything, according to a BuzzFeed review of internal FBI emails.
Another set of documents in the motion explains why, according to his lawyers, two of the five counts "charge a single offense" regarding his issues with registering as a foreign agent. Therefore, they argue, these two charges could unfairly influence the jury by making it seem like Manafort "has committed not one, but several, offenses."
Manafort's team filed a similar motion to dismiss said charges in January.
What's next: U.S. District Court Judge Amy Berman Jackson has scheduled a hearing for April 19 to discuss this motion. Manafort faces 18 other charges from Mueller in Virginia (regarding bank fraud, tax fraud, and issues with reporting overseas bank account activity) that his defense team will likely challenge after the April 19 hearing.
What they're saying: "It's clear the defense has a Plan A, B, C, and so on, which is logical," said a person in the litigation communications industry who has been following the case. "This likely won't be resolved for years even if Paul Manafort is successful in his initial motion to dismiss these charges. He appears to have a well thought-out defense and is playing the long game."
Go deeper