Mueller subpoenas Trump Organization for Russia documents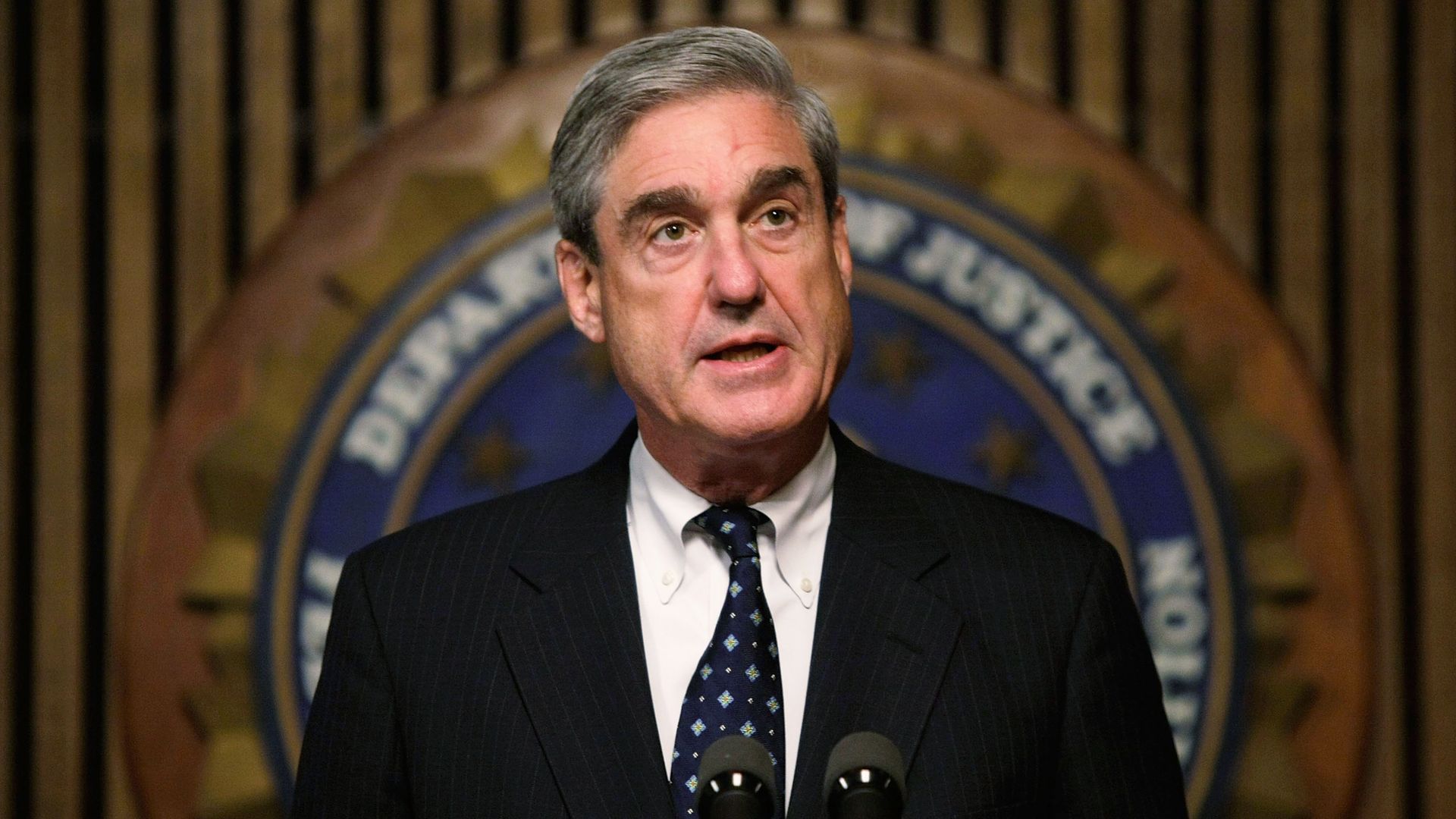 The New York Times' Michael Schmidt and Maggie Haberman reported that Special Counsel Bob Mueller is demanding documents related to Russia from the Trump Organization.
Why it matters: This brings the Russia probe even closer to President Trump, as it's the first time Mueller and his team are seeking documents directly from Trump's business. And this subpoena signals that the investigation is not wrapping up any time soon, contrary to Trump's lawyers telling him otherwise.
Flashback: In July Trump told NYT that Mueller would be "crossing a red line" if he investigated his family's finances, which he argues is outside of the scope of Russia-related matters.
Two people familiar with the subpoena told NYT that Mueller is requesting some documents related to Russia from the Trump Organization, though the organization maintains that they have never had real estate in Russia.
But in 2015 Felix Sater, one of Trump's longtime business associates, sent an email to Michael Cohen, Trump's lawyer, bragging about his ties to Russian President Vladimir Putin. He also encouraged Trump to build a Trump Tower in Moscow, saying it would help him win the election. "Our boy can become president of the USA and we can engineer it," Sater wrote in the email, according to NYT. "I will get all of Putins team to buy in on this, I will manage this process."
NYT notes that Trump signed off on a "letter of intent" for the Trump Tower project in Moscow in 2015 (though it was nonbinding) and he later discussed it with Cohen three times.
Witnesses recently interviewed by Mueller's team have been asked about this real estate deal, per NYT.
Be smart, from MSNBC's Ari Melber: "Senior congressional source says that Mueller beginning with a subpoena, rather than typical document request, suggests special counsel intends to put every Trump Org staffer on alert not to destroy evidence."
Go deeper: Every big move by Mueller ... Behind Mueller's deep investigative work.
Go deeper