Irish PM: Irish immigrants "living in the shadows love this country"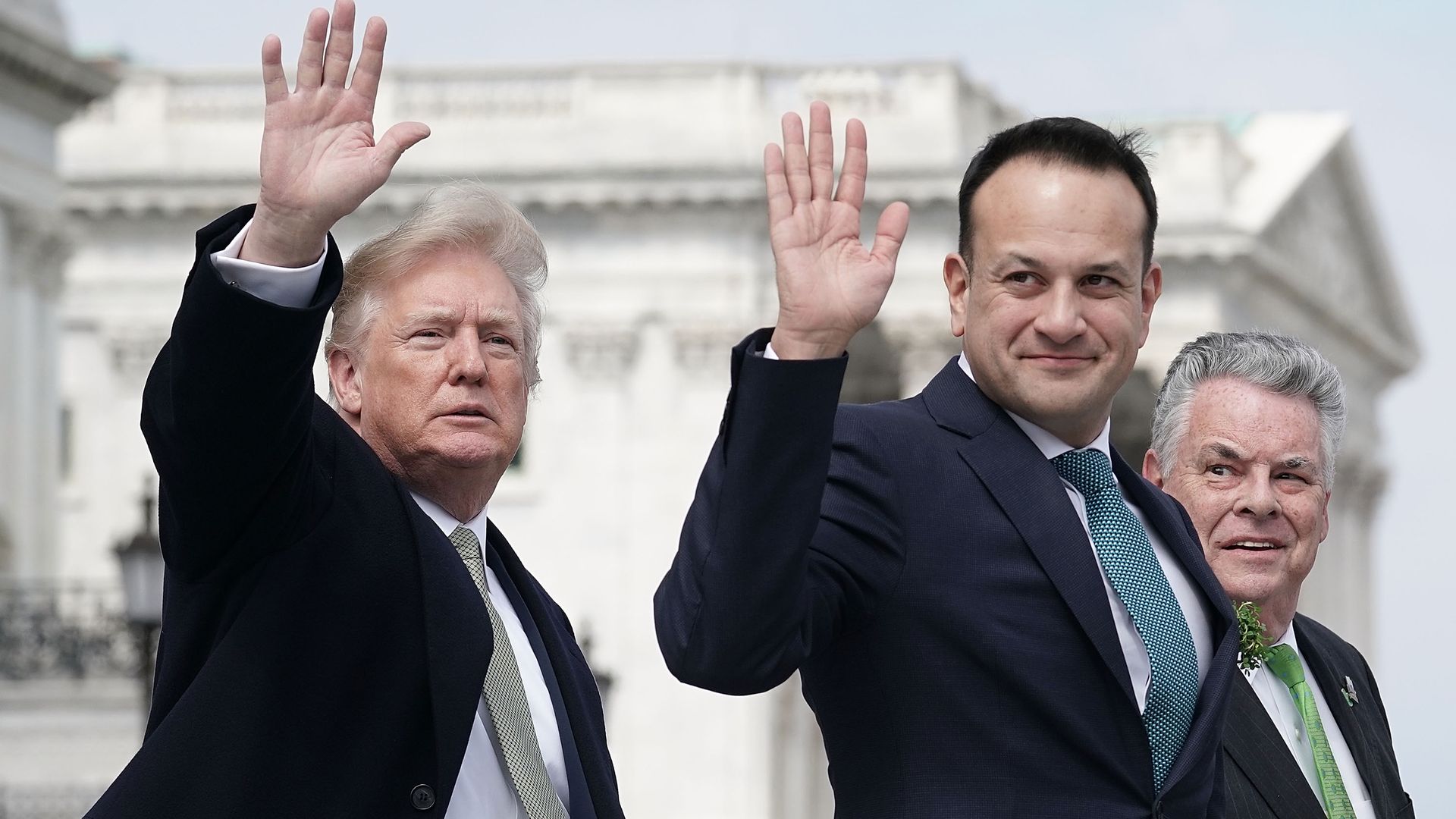 Irish Prime Minister Leo Varadkar said at the Shamrock Bowl Presentation at the White House on Thursday that the Irish government will "continue to work" with the administration on immigration, because undocumented Irish immigrants "love this country dearly."
"I know that the Irish people who have made their lives here, including those who are undocumented and living in the shadows, love this country dearly....[T]hey want to continue to contribute to the life of this great country, and continue to play their part. So I want to assure you all, Mr. President, that the Irish government will continue to work with you and your administration to find a solution to this important issue, and we're ready to do a deal."
— Varadkar
More highlights:
Varadkar said that the Irish government wanted to work as a mediator between the U.S. and the E.U.
President Trump said he looked forward to Varadkar's return to the White House next year, and "for about seven more years, I think."
Go deeper