White House: Russia to blame for U.K. nerve agent attack on ex-spy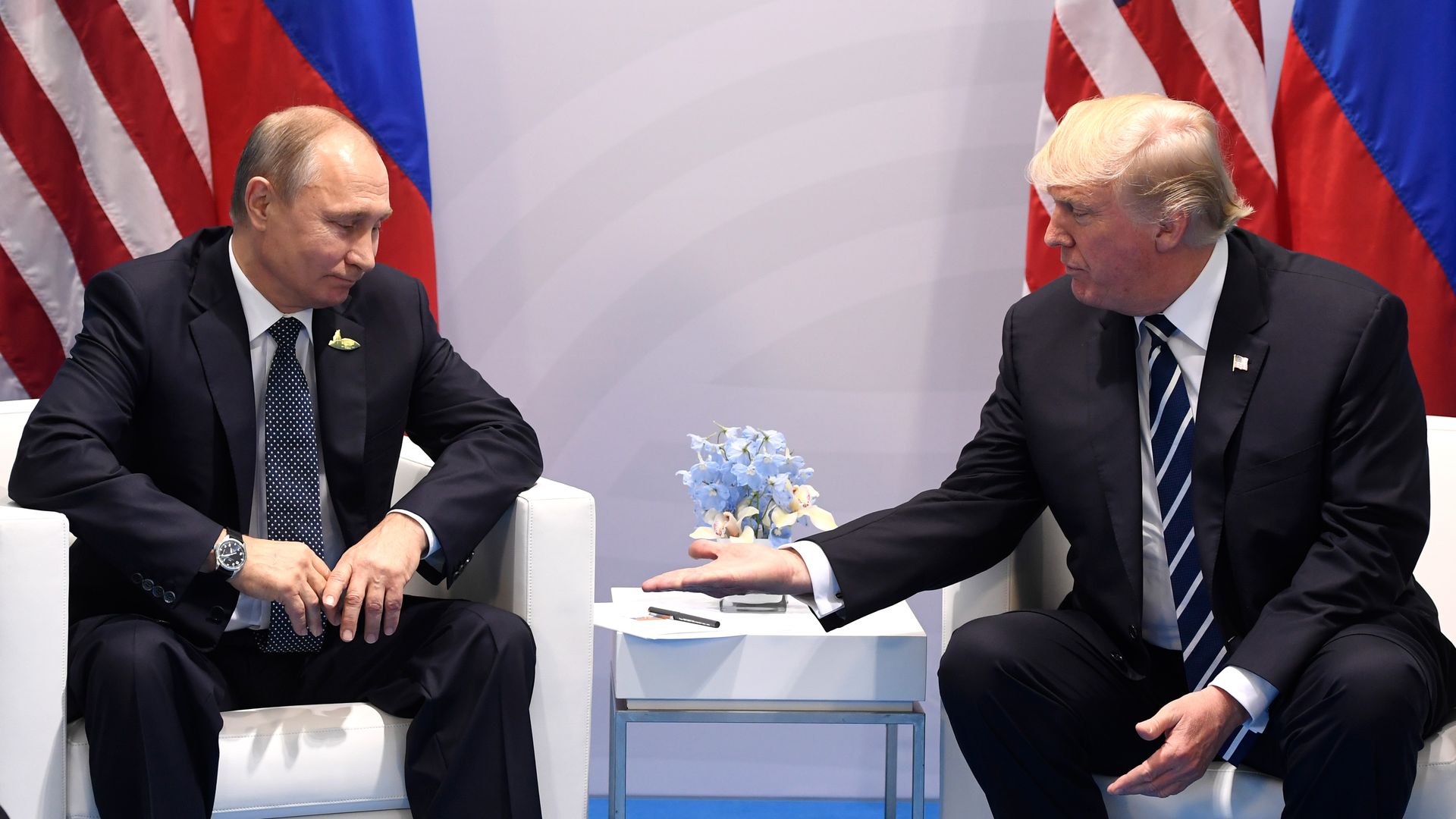 The White House released a statement on Wednesday supporting the U.K.'s expulsion of 23 Russian diplomats earlier in the day over the poisoning of Russian ex-spy Sergei Skripal in the English town on Salisbury.
"The United States shares the United Kingdom's assessment that Russia is responsible for the reckless nerve agent attack on a British citizen and his daughter, and we support the United Kingdom's decision to expel Russian diplomats as a just response."
— Press Secretary Sarah Sanders
The backdrop: Theresa May's announcement was a major escalation in Russia-U.K. relations, and President Trump said on Tuesday that the U.S. would condemn Russia "[a]s soon as we get the facts straight, if we agree with them." Ambassador to the U.N. Nikki Haley took a strong stance against Russia on Wednesday.
Go deeper