SEC charges Theranos CEO Elizabeth Holmes with "massive fraud"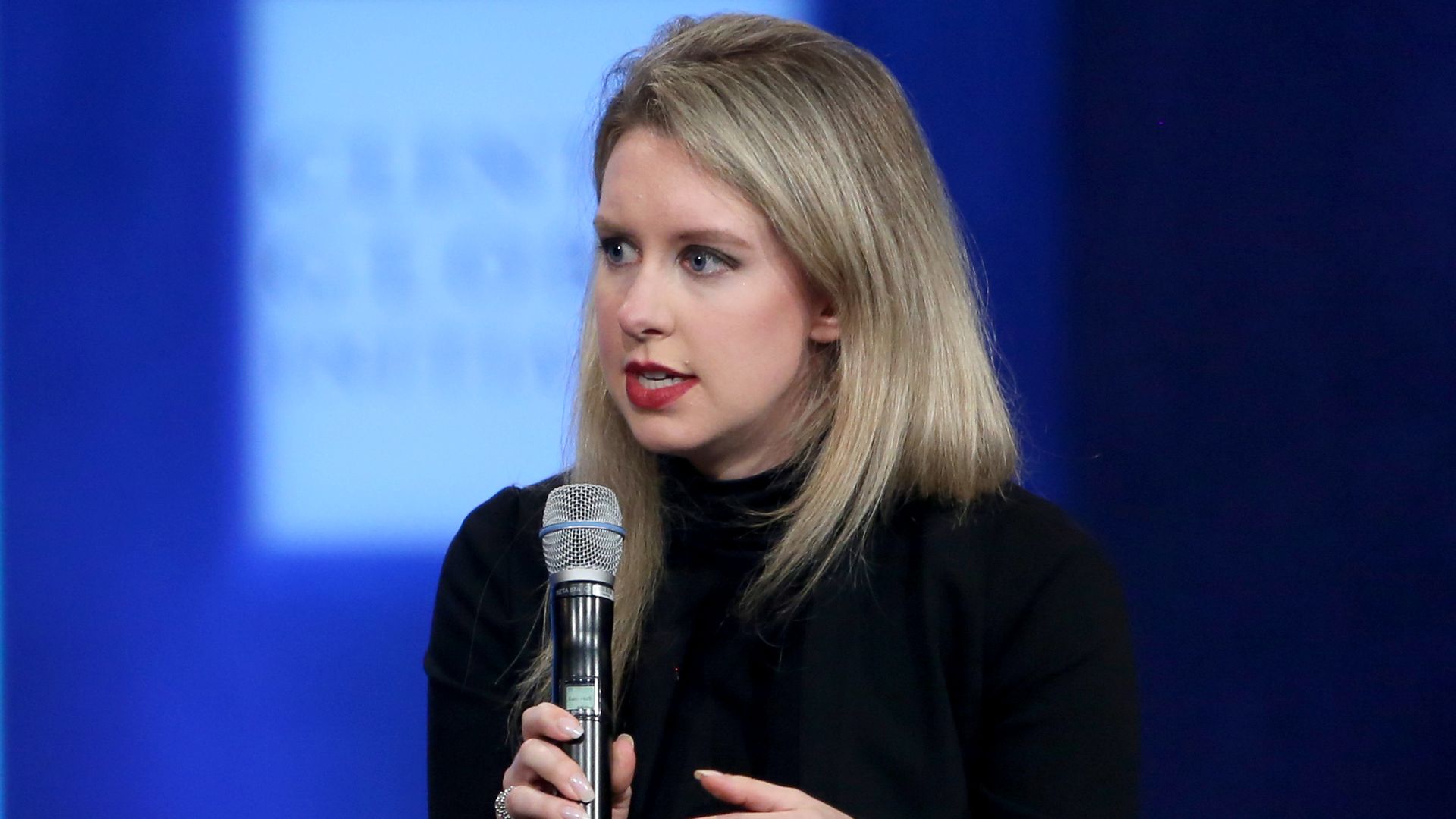 Elizabeth Holmes, founder and CEO of blood testing company Theranos, was charged with "massive fraud" on Wednesday by the Securities and Exchange Commission. Also charged was the company itself, and former Theranos president Ramesh "Sunny" Balwani.
Why it matters: Theranos and Holmes rocketed from obscurity to Silicon Valley stardom seemingly overnight, based on claims that its technology could conduct comprehensive blood tests from tiny samples. It even obtained a $9 billion valuation from private investors, before a series of Wall Street Journal stories asserted that Theranos wasn't all it claimed to be.
The SEC alleges that Theranos raised over $700 million "from investors through an elaborate, years-long fraud in which they exaggerated or made false statements about the company's technology, business, and financial performance." 
Holmes and Theranos have agreed to resolve the charges, via an agreement that would result in Holmes reducing her equity position and no longer maintaining company control. Holmes also will pay a $500,000 fine and be barred from serving as a director or officer at any publicly-traded company for the next decade.
There have not yet been any corresponding criminal charges against Holmes or Balwani, but the WSJ reports that the U.S. Attorney's Office in San Francisco is investigating.
Among those affiliated with Theranos was current U.S. Defense Secretary James Mattis, who sat on the company's board and advocated for using Theranos products on the battlefield.
Also on the board at one point were former U.S. Secretaries of State Henry Kissinger and George Schultz, plus former Senate Majority Leader Bill Frist.
Company investors included Rupert Murdoch, New England Patriots owner Bob Kraft, members of Wal-Mart's founding family, Oracle founder Larry Ellison, and an investment affiliate of Blue Cross Blue Shield.
It also signed a large partnership with Walgreens that later collapsed amid the fraud allegations.
WSJ reporter John Carreyrou will release a book later this year on Theranos, which has been optioned for the big-screen, where Holmes would be portrayed by Jennifer Lawrence. Production on the film has not yet begun.
Flashbacks:
Go deeper