Social media companies grilled over handling of gun violence threats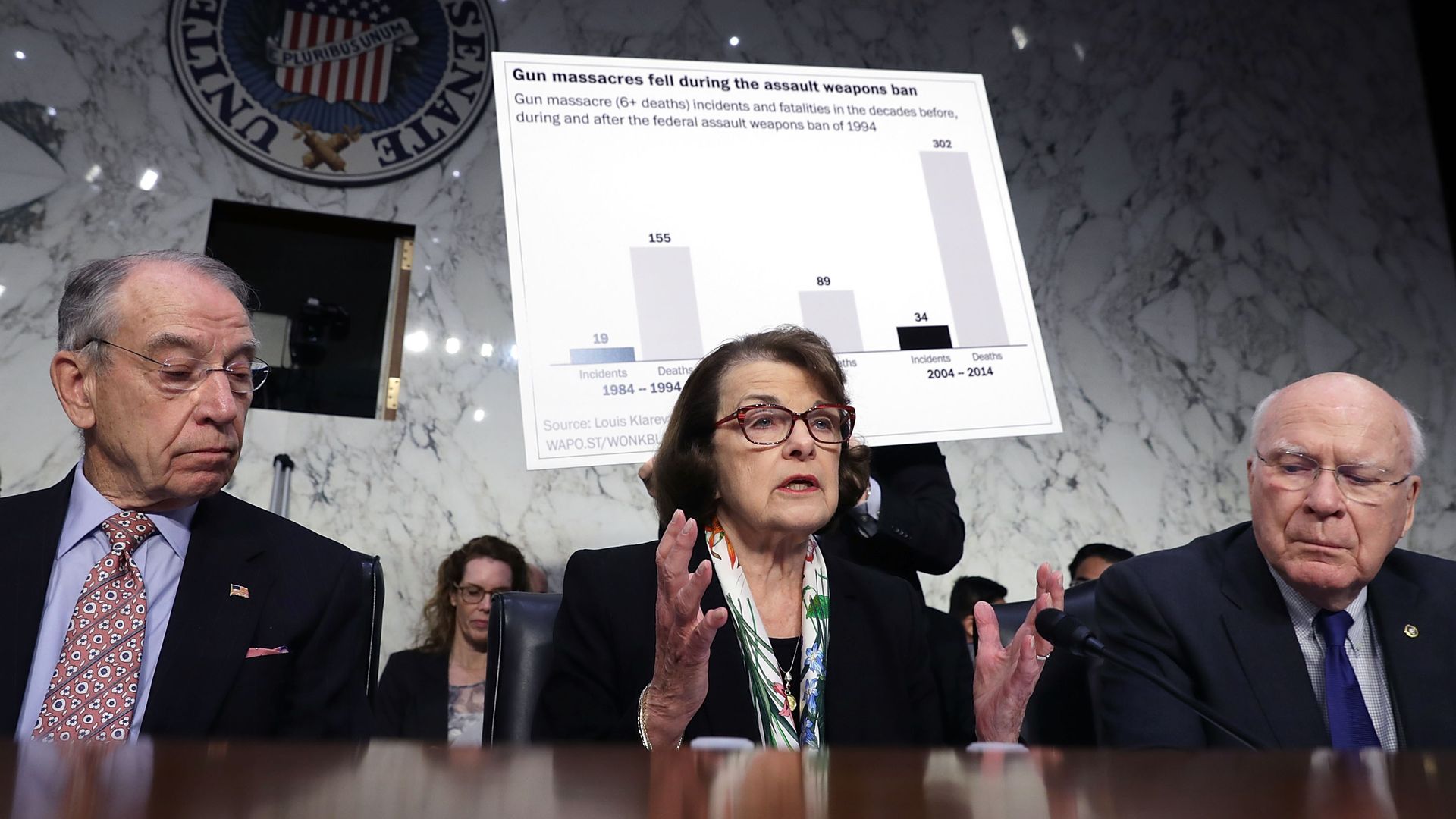 Lawmakers on Wednesday questioned what social media companies were doing to respond to threatening posts or messages that can presage acts of gun violence.
Why it matters: Online platforms have become vectors for threats of violence against schools — an issue brought to the fore by the shooting in Parkland, Florida earlier this year. A YouTube user shared the name of the shooter to the FBI, which was later overlooked, after the gunman reportedly left a comment on a video referencing a desire to be a school shooter.
The details: Internet Association President Michael Beckerman, who represents Google, Facebook and other major web companies, testified before the Senate Judiciary Committee about the ways in which platforms work with law enforcement, identify users who may be in need of help and deal with objectionable content.
What they said: Democrats and Republicans alike asked questions of Beckerman. "My request of you is that you will advocate that your member organizations strongly advocate for the repeal of the Dickey Amendment [limiting the CDC from studying gun violence] so that you and we can have the research and the data that is available if we just study this thing," said Sen. Kamala Harris. Beckerman said he would "absolutely go back and take a look at it and discuss it with our members."
The bottom line: More of the questions were about the capabilities of the platforms than they were about raking the companies over the coals.
Go deeper