Rick Perry denies interest in replacing Shulkin at VA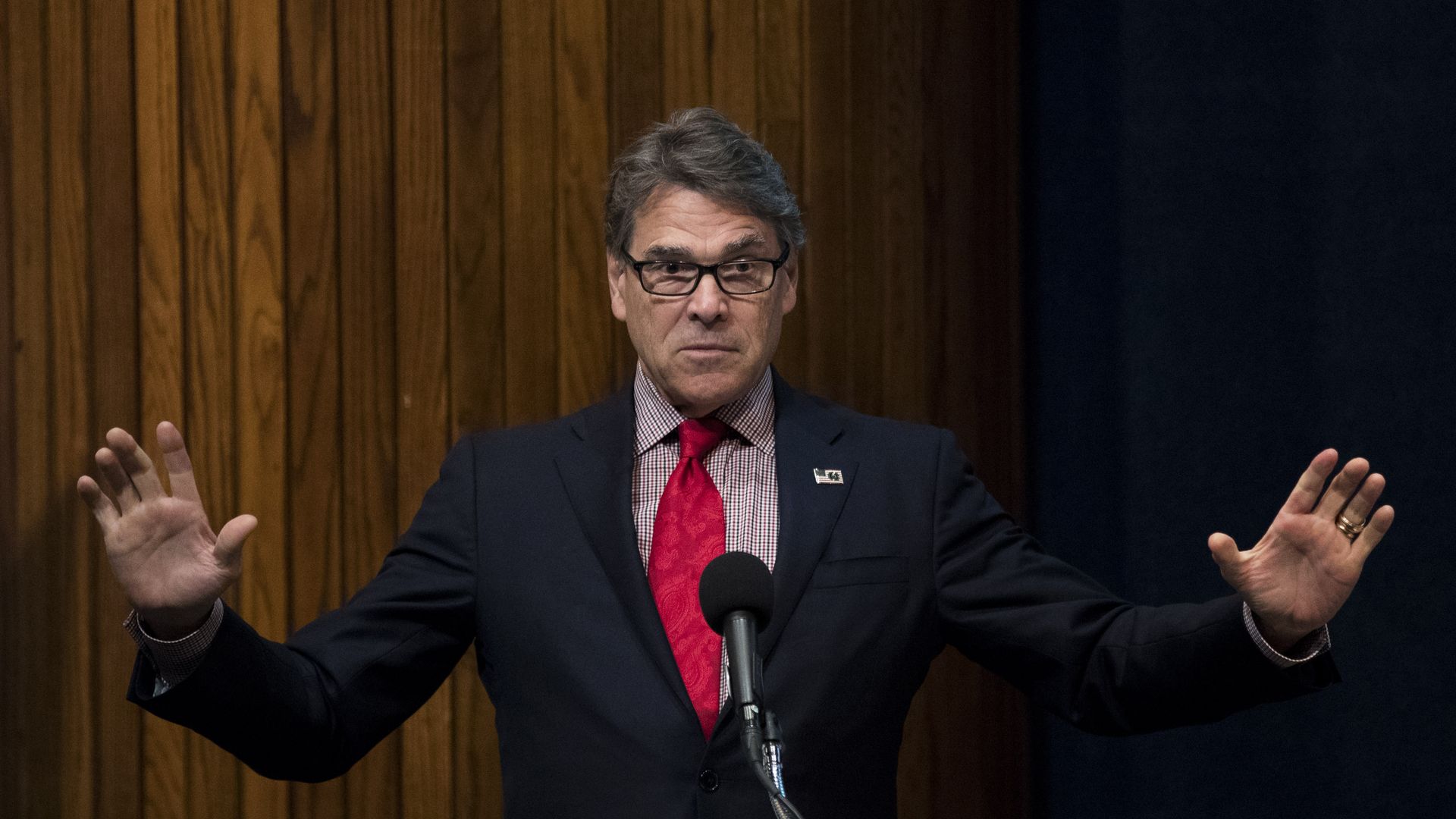 Energy Secretary Rick Perry said Wednesday he's not interested in becoming the next head of the Department of Veterans Affairs, rejecting reports that he's being considered as a replacement for the agency's embattled secretary David Shulkin, per the AP. After a Senate hearing, Perry called the speculation "fake news," adding, "I am energy secretary from now until the foreseeable future. Happily."
The backdrop: Axios' Jonathan Swan reported over the weekend that President Trump has become increasingly fed up with Shulkin in recent days. Shulkin has faced multiple ethics allegations, including claims that he used government funds to pay for a trip to Europe for his wife and, according to the AP, that he asked a member of his round-the-clock security detail to run personal errands at a Home Depot and carry furniture items to his house.
Go deeper