Haley: Russia must be 'held to account' for attack in U.K.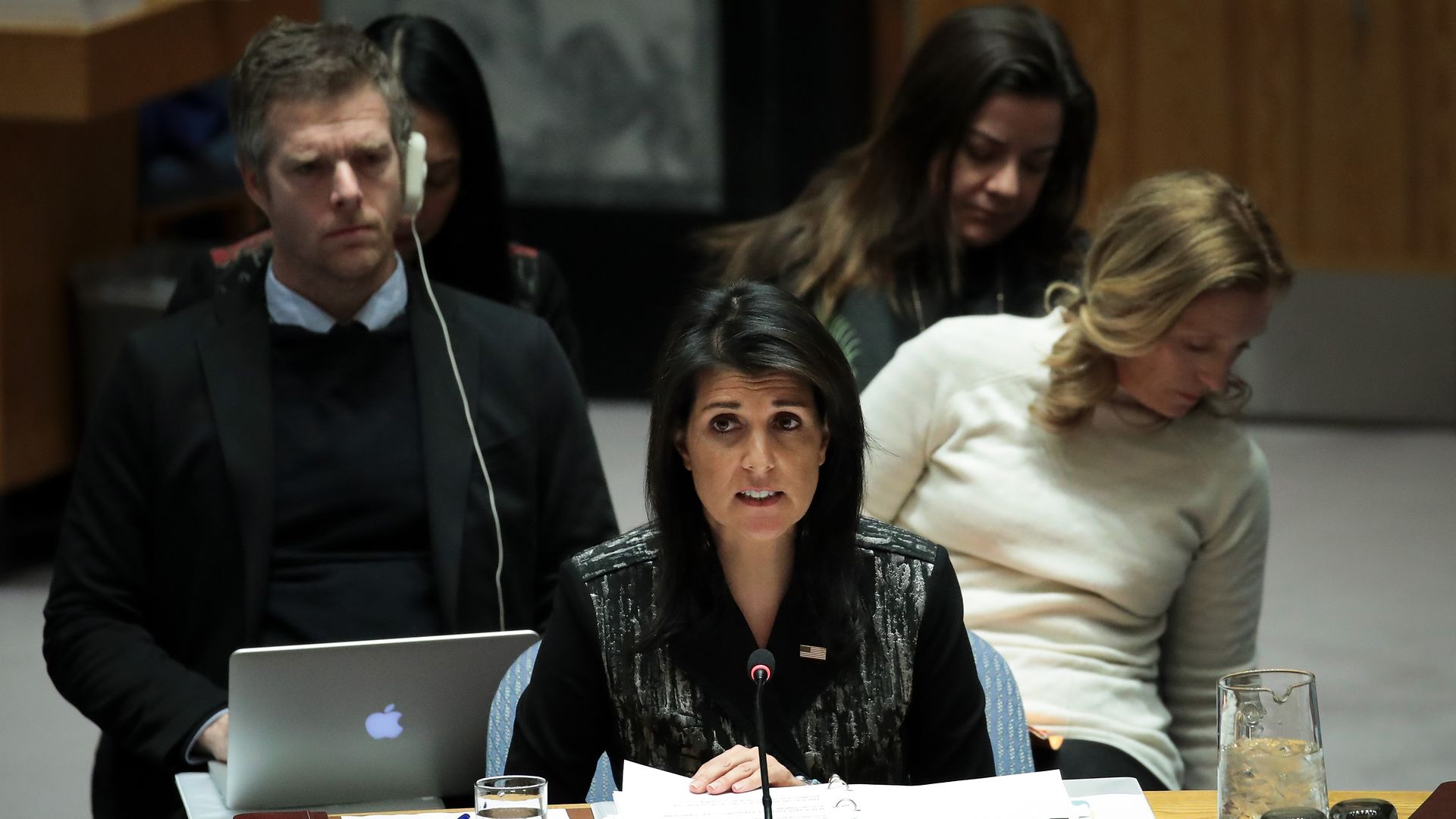 UN Ambassador Nikki Haley said at a UN Security Council meeting that the "U.S. believes that Russia is responsible" for the nerve agent attack on an ex-spy in the UK.
"This is a defining moment," she said. "One member stands accused of using a chemical weapon on the sovereign soil of another. The credibility of this council will not survive if we fail to hold Russia to account."
The backdrop: These are strong remarks from Haley, particularly compared to President Trump's comments yesterday, in which he hedged on whether Russia was responsible. Her comments follow British P.M. Theresa May's decision to expel 23 Russian diplomats and call on the security council to take up the matter.
One big quote: "We take no pleasure in having to constantly criticize Russia, but we need Russia to stop giving us so many reasons to do so," Haley said.
What Russia's saying: "Russia had nothing to do with the incident" and said they could not pay attention to an ultimatum from the U.K. without more evidence. Russia has suggested the U.K. is afraid to have experts verify its findings on the nerve agent used.
What the U.K. is saying: The U.K. has invited the Organization for the Prohibition of Chemical Weapons to conduct an independent investigation.
Go deeper