Gowdy splits with GOP Intel Committee, says Russia worked against Clinton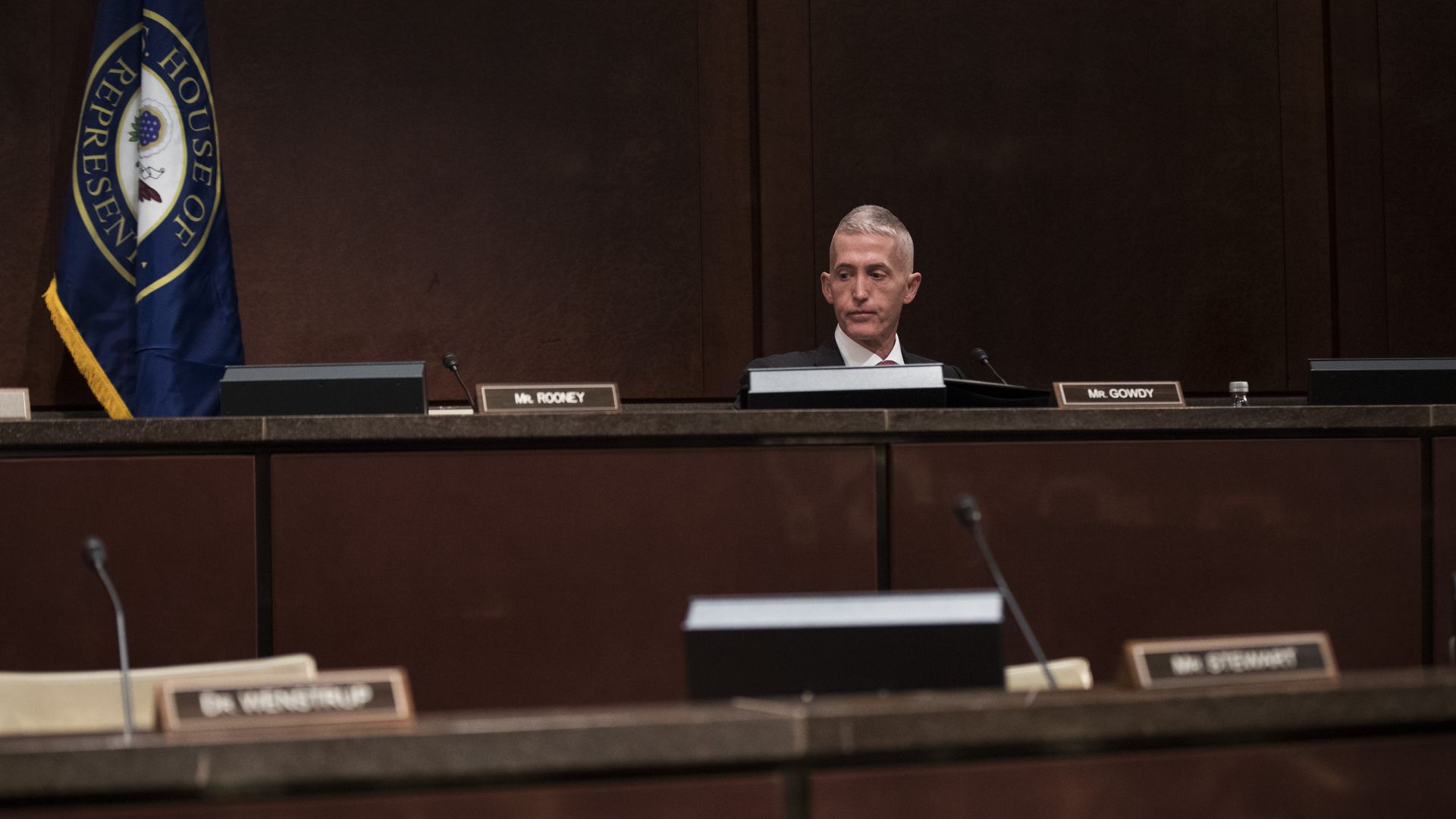 Rep. Trey Gowdy said on Tuesday that Russia had clearly worked against Hillary Clinton, and planned to continue doing so if she was elected president, Politico reports.
[Russia was] motivated in whole or in part by a desire to harm her candidacy or undermine her Presidency had she prevailed."
— Rep. Gowdy
Why it matters: This breaks with what Republicans on the House Intelligence Committee said on Monday, which disputed intelligence community's findings that said Russia was working against Hillary Clinton in the 2016 election, and preferred Donald Trump.
Go deeper