George Clooney: Fighting corruption could help end African conflicts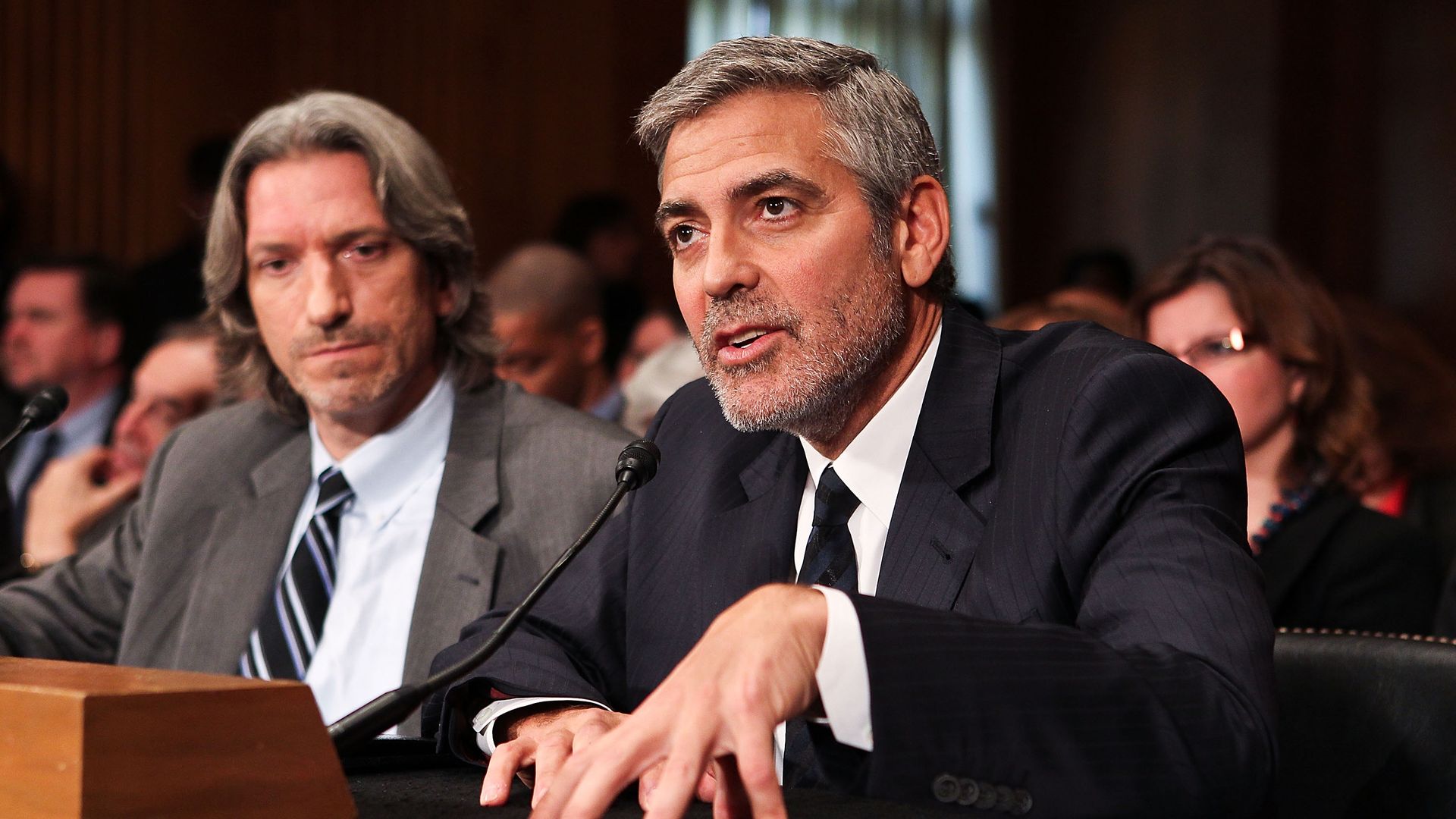 George Clooney and John Prendergast, co-founders of the Sentry, write for Foreign Affairs, "The Key to Making Peace in Africa: Fighting Corruption Can Help End Conflict."
Why it matters: "Without taking aggressive measures to go after the spoils that drive conflict in South Sudan and other African countries, it is difficult to imagine any future other than one of deepening repression, growing famine, and spiraling warfare."
"[T]he fatal flaw of peacemaking in Africa: those supporting mediation lack the leverage necessary to stop corrupt figures from using their forces to bomb, burn, imprison, silence, torture, starve, impoverish, kill, and rape to maintain or gain power."
"South Sudan is hardly unique. Something similar plays out across many African countries torn by conflict, including the Central African Republic, the Democratic Republic of the Congo, and Sudan. Oil, gold, diamonds, cobalt, copper, and a variety of other mineral deposits and trafficked wildlife provide immense opportunity for those in power to line their own pockets."
The problem: "Every year, billions of aid dollars pour into Africa: taxpayers and donors around the world fund peacekeeping forces, state-building programs, humanitarian assistance, elections, and peace processes. But none of this support has been able to keep corrupt leaders and their network of beneficiaries from stealing billions of dollars."
What's needed: "A comprehensive strategy of using financial pressure for peace and human rights in South Sudan and other African war zones would cost very little. But it would give African mediators and their supporters in Washington, London, and elsewhere leverage in peace negotiations."
Go deeper: South Sudan's elite are using oil to fund conflict.
Go deeper