Former Trump climate aide predicts Paris reversal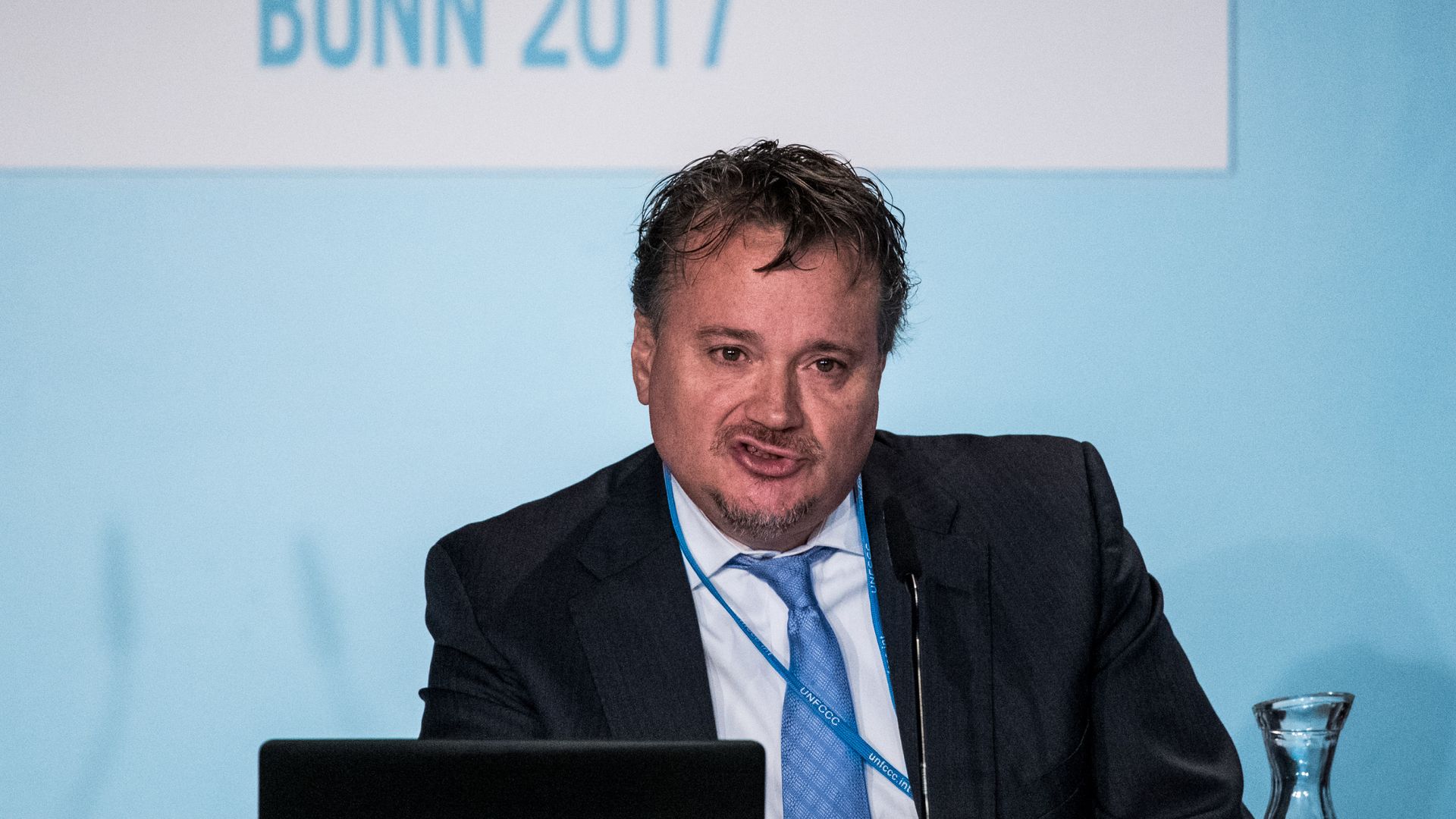 George David Banks, who until recently was a top White House international climate aide, predicts President Trump will reverse his decision to abandon the Paris climate accord.
Why it matters: If borne out —a gigantic "if" — it would mark a major reversal for an administration that has abandoned or sought to reverse a suite of Obama-era global warming policies.
Banks predicted Trump will use the 2020 G-7 summit, which the U.S. is hosting, to announce that he's staying in, but with an emissions-cutting pledge that's weaker than the target President Obama set.
"I think it will be fairly easy for the president to agree that we are going to stay in, we are going to change the number, and then walk out of that summit arguing that he re-negotiated the Paris agreement and did something that no one thought he could do, and came up with a much better deal than what the previous administration presented."
— Banks speaking on the
Columbia Energy Exchange podcast
Yes, but: As we we've written repeatedly (most recently here), there are no signs of concrete policy development behind Trump's vaguely worded openness to revisiting the Paris decision.
Banks left the White House last month, saying he was unable to get a permanent security clearance after admitting to smoking pot in 2013.
While in the administration, he was among the voices who fought to stay in the 2015 global deal, but with a pledge that's less aggressive than President Obama's vow to cut U.S greenhouse emissions by 26-28 percent below 2005 levels by 2025, a target Banks calls unrealistic and economically harmful.
Behind the scenes: Banks, on the podcast, offers some color about President Trump's June 1 Rose Garden speech where he announced that the U.S. would begin withdrawing from the Paris deal. He notes it came before John Kelly became chief of staff and imposed a more defined process.
"So I didn't see the speech until maybe a few hours before the speech. I'll never forget being asked by the comms folks, 'Hey we need you to go out and defend the speech with the press corps.' And then I came back and said, well I need to see the speech first in order to be able to prepare for that ... When I first looked at it, I think people who understand the issues recognize that maybe there were some things that didn't quite reflect the reality of where some things are in the international climate process."
Go deeper