Axios Generate
March 06, 2018
Good morning from Houston, where Amy Harder and I are at the huge CERAWeek energy conference by IHS Markit.
A couple of birthdays to note: This newsletter turns one year old today. Thanks for reading and all of your feedback. It's also the birthday of Pink Floyd's David Gilmour, so that band will provide today's intro tune . . .
OPEC's shale challenge
"In a shale revolution world, no country is an island. Everybody will be affected."
— International Energy Agency executive director Fatih Birol
Quick take: Comments like this about U.S. production growth — and projections for much bigger output to come — encapsulate a dominant theme at CERAWeek.
"We cannot ignore the growth coming from shale. It is coming very strongly and it will affect not only the behavior, decisions, strategy of the established producers, but others as well," Birol told reporters yesterday.
Big picture: OPEC officials responded yesterday by emphasizing a message that the major market participants are all in this together, and that another downturn isn't in anyone's interest.
OPEC Secretary General Mohammed Barkindo also highlighted plans to transform the production-limiting deal with Russia and other non-OPEC producers into some kind of broader, lasting alliance.
But he declined to speculate on whether the current deal that cut their output by 1.8 million barrels per day would be extended past 2018.
The intrigue: Barkindo and other representatives of OPEC nations dined in Houston last night with the heads of big U.S. shale producers.
Barkindo said ahead of the meeting that the discussion would not be about prices or production cuts, but instead a broader dialogue similar to his dinner with shale producers at the event last year.
Bloomberg says the dinner had "small talk on oil and not much else."
New wrinkle: While the focus has been on OPEC's discussion with large independent U.S. operators, there's outreach to the biggest energy companies too.
S&P Global Platts reports: "OPEC ministers are increasingly pressuring the heads of US oil majors to take action to stabilize the global market, Nigeria's oil minister told reporters Monday."
Go deeper: CNBC has a good look at OPEC's positioning in Houston here.
Espinosa: White House still unclear on Paris position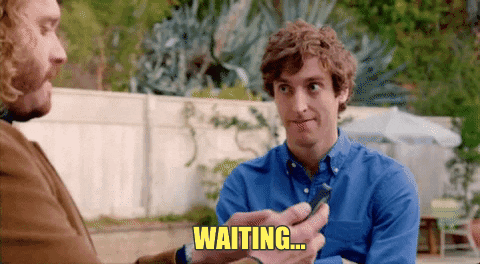 No signal: The United Nations top climate change official tells Axios that the Trump administration has yet to explain the president's repeated claim that he's open to remaining in the Paris climate agreement under altered conditions.
"We don't have any more information from what has been made public. I of course have said that I remain open and willing and look forward to working with the administration in order to address any concerns, but we have not yet heard back from that."
— Patricia Espinosa tells Axios
Why it matters: The comments given on the sidelines of CERAWeek underscore how there's no sign of a concrete policy development behind President Trump's vaguely worded openness to revisiting the decision to withdraw from Paris, which cannot formally occur until 2020.
Simply put, there's little evidence that it's more than a throwaway line.
However, Espinosa says that there's no sign of other countries backing away from their commitment in the wake of Trump's decision to quit.
Go deeper: George David Banks, the White House climate aide who left last month, has confirmed in recent interviews that he battled internally — and unsuccessfully — for the U.S. to weaken the Obama-era emissions pledge while staying in the pact.
Saudi tech chief lauds U.S. carbon tax credit
Amy Harder reports...
A recently passed U.S. law that expanded tax credits for projects capturing carbon emissions from fossil fuel facilities will drive development of the technology in America, the top tech officer at Saudi Aramco said Monday at CERAWeek.
"Just recently there was a law approved, the 45Q, in the U.S., which I think is very progressive, which I think is going to drive the takeoff of the technology here in North America, in the U.S., because it really does create a market incentive."
— Ahmad Al Khowaiter, chief technology officer, Saudi Aramco
Why it matters: Government-owned Saudi Aramco is the world's largest oil company, so the predictions of its top executives hold significant sway in the global oil and natural gas industry. This technology is also considered essential to cutting carbon emissions to the level, scientists say, the world must reach to avoid the greatest risks associated with a warmer world.
The big picture: Saudi Aramco is at CERAWeek in part to tout its increased research and development focus. It's a new sponsor of a tech hub housed inside the overall conference.
Al Khowaiter told a small group of reporters that its R&D budget is roughly evenly divided between upstream, downstream and sustainability. Sustainability is a new focus since 2014, he added.
The world has tons of oil left
New data: The consultancy Rystad Energy has released new estimates of global oil resources that help underscore why the discussion in energy circles has transformed over the last decade from when supplies will peak to when demand will taper off, because there's lots of oil left and being discovered.
"Rystad Energy estimates that liquid resources from mature assets grew 151 billion barrels over the last four years, which is almost 17% more than the amount produced in those years. This brings the total remaining liquid resource count to 1.227 trillion barrels as of year-end 2017," they said in a brief report.
Tariffs put cloud over industry's sunny days
The White House trade posture quickly emerged as a big deal at the oil-and-gas industry's biggest American conference as executives openly acknowledged they were struggling to make sense of what, exactly, Trump will do on steel and aluminum tariffs.
Driving the news: Plains All American Pipeline CEO Gregory Armstrong said onstage at the big CERAWeek conference that he spent the weekend trying to understand the plan. Amy reports he warned that it's not good:
"We don't think it would be appropriate to put a tariff on something you can't buy here in the United States. ... We'll survive no matter what. It's a thornier issue than printed in the headlines."
Not alone: Armstrong is hardly the only industry official taken aback by last week's announcement.
"I think it will take us a bit of time to get our heads around it, what's likely there, the consequences for ourselves, for global trade and everything else," Steve Pastor, president of petroleum operations for BHP, told Axios on the sidelines of the event.
He said he understand the need for "fair trade," but added: "At the end of the day we are very much a believer that free trade, unencumbered by protectionist sort of policies, is the best thing for all of us."
The intrigue: Bloomberg broke news last night on wider efforts by K Street — including the energy sector — to stave off blanket restrictions.
They reported that White House economic adviser Gary Cohn is bringing executives with industries reliant on steel and aluminum to meet with Trump this week in a "in a last-ditch effort to halt steep tariffs."
Yes, but: Birol downplayed the proposed penalties' effect on the surging U.S. oil-and-gas sector.
"Even if there is some impact here and there, the production growth is so strong and the related financial benefits are so lucrative that it will find a way to go to the export destinations," he told reporters Monday.
Policy notes: ANWR, EPA, lobbying
Arctic: Via The Hill, "Trump administration officials may be able to hold the first auction for oil and natural gas drilling rights in the Arctic National Wildlife Refuge (ANWR) next year, Sen. Dan Sullivan (R-Alaska) said Monday."
Why it matters: Last year's tax law gave the Interior Department four years to hold the first lease sale in the refuge. But the faster Interior acts, the more difficult it could be for a subsequent White House that opposes ANWR drilling to stymie future development.
Yes, but: As we've written about before, the level of industry interest in developing the region is unclear amid the prospect of prices staying moderate over the long-term and ample and cheaper options in the lower-48.
EPA: Via the Associated Press, "A key aide to Environmental Protection Agency Administrator Scott Pruitt has been granted permission to make extra money moonlighting for private clients whose identities are being kept secret."
Latest in lobbying: A few new energy-related filings have popped up recently...
Solar: Itek Energy has tapped Strategies 360 to work on trade-related matters.
Refining: Triumph Energy has brought on the firm J.M. Burkman & Associates.
Technology: The  Energy Innovation Center Institute has retained Cohen & Grigsby.