The long road to Tillerson's ouster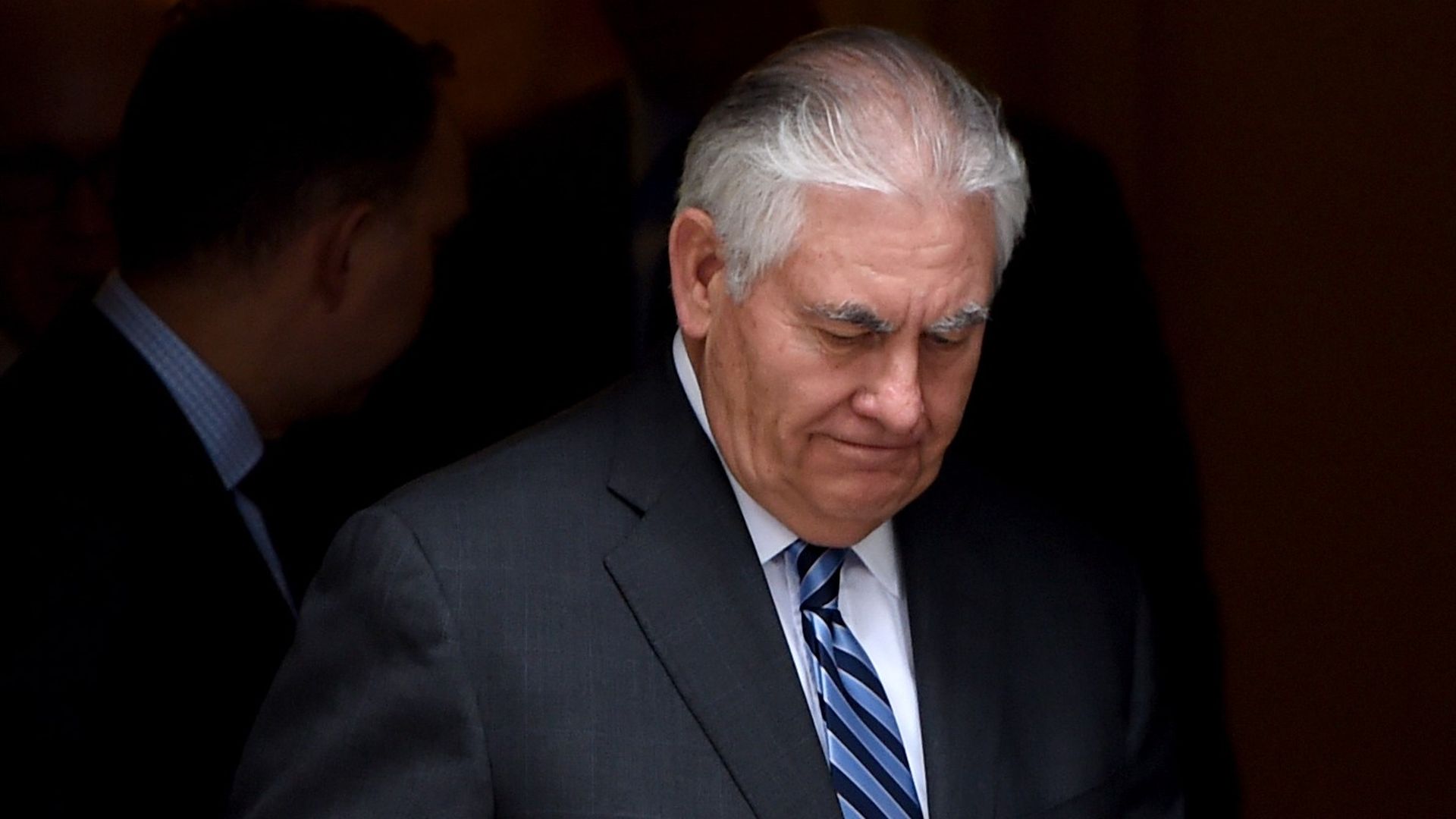 This has been months in the making. Mike Allen and I were the first to report that President Trump was considering Mike Pompeo for the job, and that was back in October.
The bottom line: The relationship between Trump and Rex Tillerson was untenable. They clashed on just about every major policy issue — from the Iran deal to North Korea and Qatar. Tillerson even privately argued against Trump's signature foreign policy decisions to withdraw from the Paris climate accords and to recognize Jerusalem as Israel's capital and to move the US embassy there. 
The back story: Trump fell out with Tillerson almost immediately. Tillerson clashed with the White House over personnel. He kept trying to appoint people who opposed Trump and his agenda and he repeatedly clashed with the White House head of personnel, Johnny DeStefano. Their clashes culminated in a heated meeting in which Tillerson rudely reamed out DeStefano.
The animus wasn't confined to Tillerson. His chief of staff, Margaret Peterlin, managed to make more enemies across the administration than perhaps any senior official. And Tillerson's spokesman Steve Goldstein did little to hide his disdain for Trump, in the view of White House officials.
The big picture: As one Republican senator pointed out to me, secretary of state is the role above all others in the cabinet, where there can't be a hair's breadth separating the secretary and the president. It's more tenable, for example, to have a total breakdown in relations between the president and his attorney general.
Trump has no confidence in Jeff Sessions — and repeatedly makes that clear publicly — but, as this senator pointed out, it can be helpful to have some independence and separation between the president and his Justice Department. 
But when the secretary of state speaks, he is the voice of America and the president. Foreign leaders couldn't trust that Tillerson was representing Trump's point of view, because the president repeatedly contradicted and undercut him.
There'll be no separation between Trump and Pompeo. The outgoing CIA director has a close daily relationship with the president, and no member of Trump's cabinet more enjoys the president's trust.
Go deeper