Updated Mar 13, 2018 -

World
Russian poisoning of ex-spy a dangerous escalation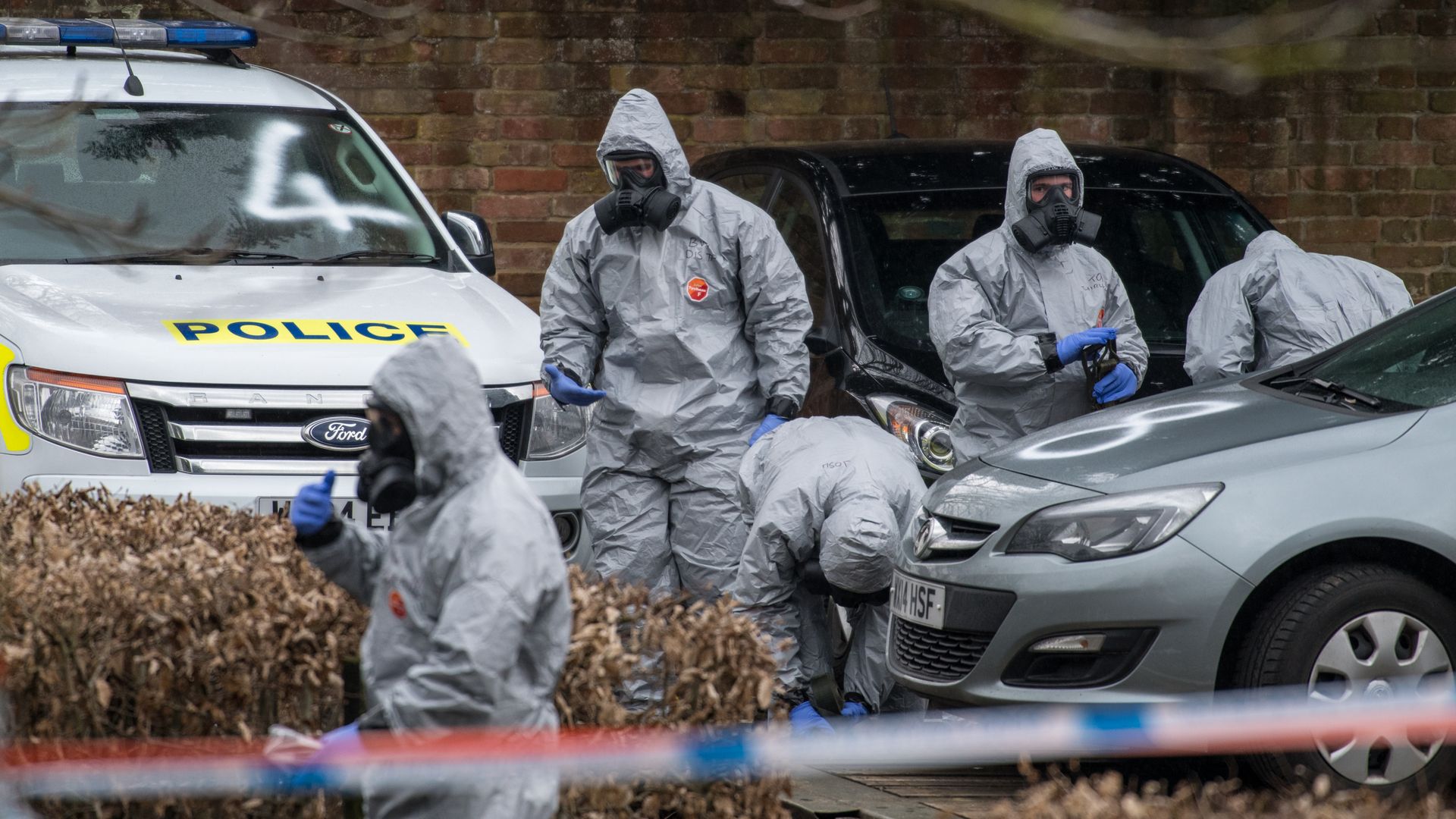 The poisoning of ex-Russian spy Sergei Skripal in the United Kingdom represents an alarming new attack in Russia's unconventional war on the West. Skripal's poisoning follows the mysterious death in December 2016 of another former spy, Oleg Erovinkin, in Moscow, who was later reported to have been a source for the Trump "dossier."
Between the lines: The Kremlin used the nerve agent Novichok as a calling card to signal that it can act with impunity and to scare off anyone contemplating disclosure of sensitive information about Russia's "active measures" against the West.
Why it matters: Not only does this attempted assassination violate all norms of international behavior, it also breaks unwritten rules of spycraft holding that a formal exchange of agents precludes further retribution. In spite of President Trump's predictable equivocation regarding Russia's complicity, the UK and NATO response to this escalation of Russia's hybrid war must be swift and forceful.
Michael Carpenter is senior director of the Penn Biden Center for Diplomacy and Global Engagement and a former Deputy Assistant Secretary of Defense for Russia, Ukraine and Eurasia.
Go deeper