Skripal standoff: Putin stonewalls, Trump hedges as U.K. deadline looms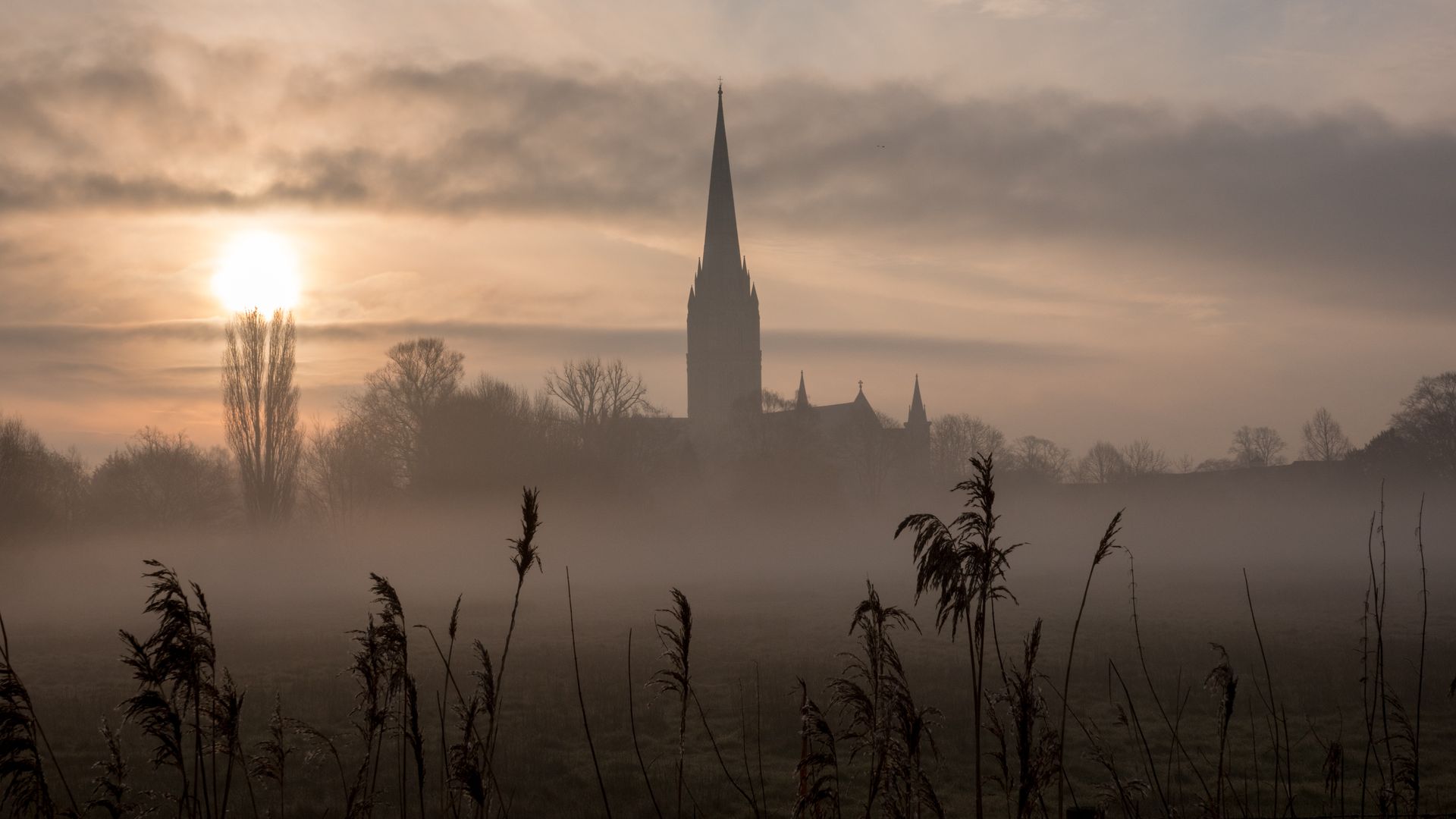 It has been nine days since ex-spy Sergei Skripal was poisoned with a nerve agent in the English town of Salisbury, and over 24 hours since U.K. Prime Minister Theresa May demanded that Russia explain how a Russian-manufactured nerve agent came to be used in an attempted murder on British soil. She has said that — absent a "credible response" from Russia by Wednesday — her government will conclude Russia carried out "an unlawful use of force against the United Kingdom" and respond accordingly.
What's next: Russia says it will ignore May's demands unless the U.K. provides a sample of the nerve agent used. Ian Bremmer, president of the Eurasia Group, tells Axios this attack will stiffen European spines on sanctions against Russia and could lead to a British boycott of the 2018 World Cup.
What they're saying
Theresa May:
"The Government has concluded that it is highly likely that Russia was responsible for the act against Sergei and Yulia Skripal. ... Either this was a direct act by the Russian state against our country, or the Russian government lost control of this potentially catastrophically damaging nerve agent and allowed it to get into the hands of others."
— May speaking Monday in the House of Commons:
Vladimir Putin:
"First, get to the bottom of it there and then we'll discuss this."
— Putin, when asked about the poisoning by a BBC reporter on Monday
Senior officials, including Foreign Minister Sergei Lavrov, have denied Russian responsibility and downplayed the significance of the incident.
Donald Trump:
"As soon as we get the facts straight, if we agree with them, we will condemn Russia or whoever it may be, but I have not spoken to [May], I'll speak to her some time today."
— Trump, when asked about Russia's responsibility on Tuesday morning
Trump's hedge came after Rex Tillerson, who was fired today as Secretary of State, had said on Monday that Russia was "clearly" responsible.
What happens next
Bremmer emails his thoughts:
"The easiest thing is expulsion of diplomats as well as asset freezes and travel bans on Russians already blacklisted by the United States (most of whom are pretty low level). Bigger headlines around May confirming no U.K. government presence at the 2018 World Cup; I think a full boycott is possible here.
Europeans are going to be more overtly supportive than the U.S. — they clearly extend sanctions now, which had been looking dicey."
Axios' Steve LeVine, author of Putin's Labyrinth about the murders of Putin's enemies, says the big question is: What do you do about an attempted assassination committed by a power that glories in that reputation?
"Putin just doesn't care. It burnishes his already-existing image and, a few days before the election, makes him taller before voters. Putin will say that yet again a Western country is being hysterical, and that he is perfectly willing to act given the evidence. But, regardless, he will claim he has been provided no evidence, so what can he do? That's despite the fact that the nerve agent is only produced in the FSU (former Soviet Union)."
Who is Sergei Skripal?
A former intelligence officer in the GRU, Russia's foreign intelligence agency, Skripal was convicted in 2006 of betraying the identities of Russian intelligence agents working undercover in Europe to MI6, Britain's foreign intelligence service. He is thought to have blown the cover of 300 Russian agents, per the FT.
The incident: Skripal had been living in the U.K. since being freed in a U.S.-Russia prisoner swap in 2010. He and his daughter were both found unconscious on a bench in downtown Salisbury. They remain in critical condition after being exposed to Novichok, a military-grade Russian-manufactured nerve agent.
Go deeper