Rexit undermines Tillerson's Africa trip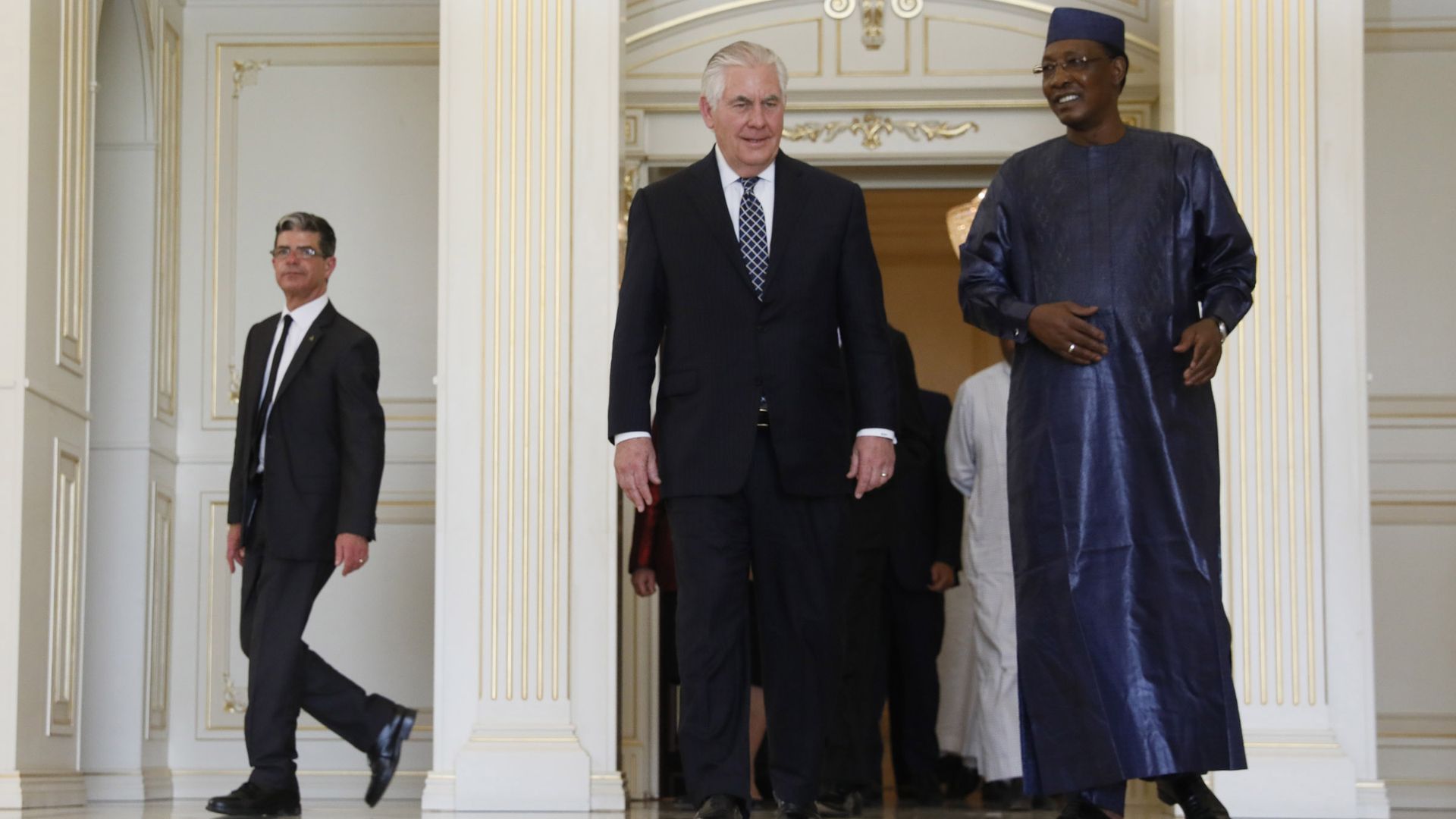 There were no real surprises during the erstwhile Secretary of State Rex Tillerson's visit to Africa. It is likely to be remembered merely for preceding his firing by President Donald Trump, which the White House linked to upcoming negotiations with North Korea, rather than to anything about his Africa trip.
Why it matters: Trump and Tillerson had little personal chemistry and a host of policy differences, so the transition was expected. However, removing Tillerson at the tail-end of his first major official trip to Africa undercuts whatever promises he made or good will he may have won with African leaders, and would seem to be another manifestation of the administration's disregard for the continent.
Tillerson visited Djibouti, Ethiopia, Kenya, Nigeria and Chad — countries selected in large part for their security challenges, though no security cooperation initiatives seem to have been unveiled. He pledged more than $500 million in humanitarian assistance, though how much of that was new money (as opposed to funds left over from previous budgets) remains unclear. He criticized the human rights situation in Ethiopia and Kenya, but softened that message with praise for the two countries' efforts at improvement.
Tillerson also warned his hosts in harsh language of the dangers of an economic embrace with China and referred to increased trade and foreign direct investment, specifically the finalizing of the Continental Free Trade Agreement through the African Union.
What's next: President Trump has nominated CIA Director Mike Pompeo as the next secretary of state, but the administration's approach to Africa would likely change little under his leadership.
John Campbell is the Ralph Bunche Senior Fellow for Africa Policy Studies at the Council on Foreign Relations.
Go deeper