Report: Trump's personal assistant fired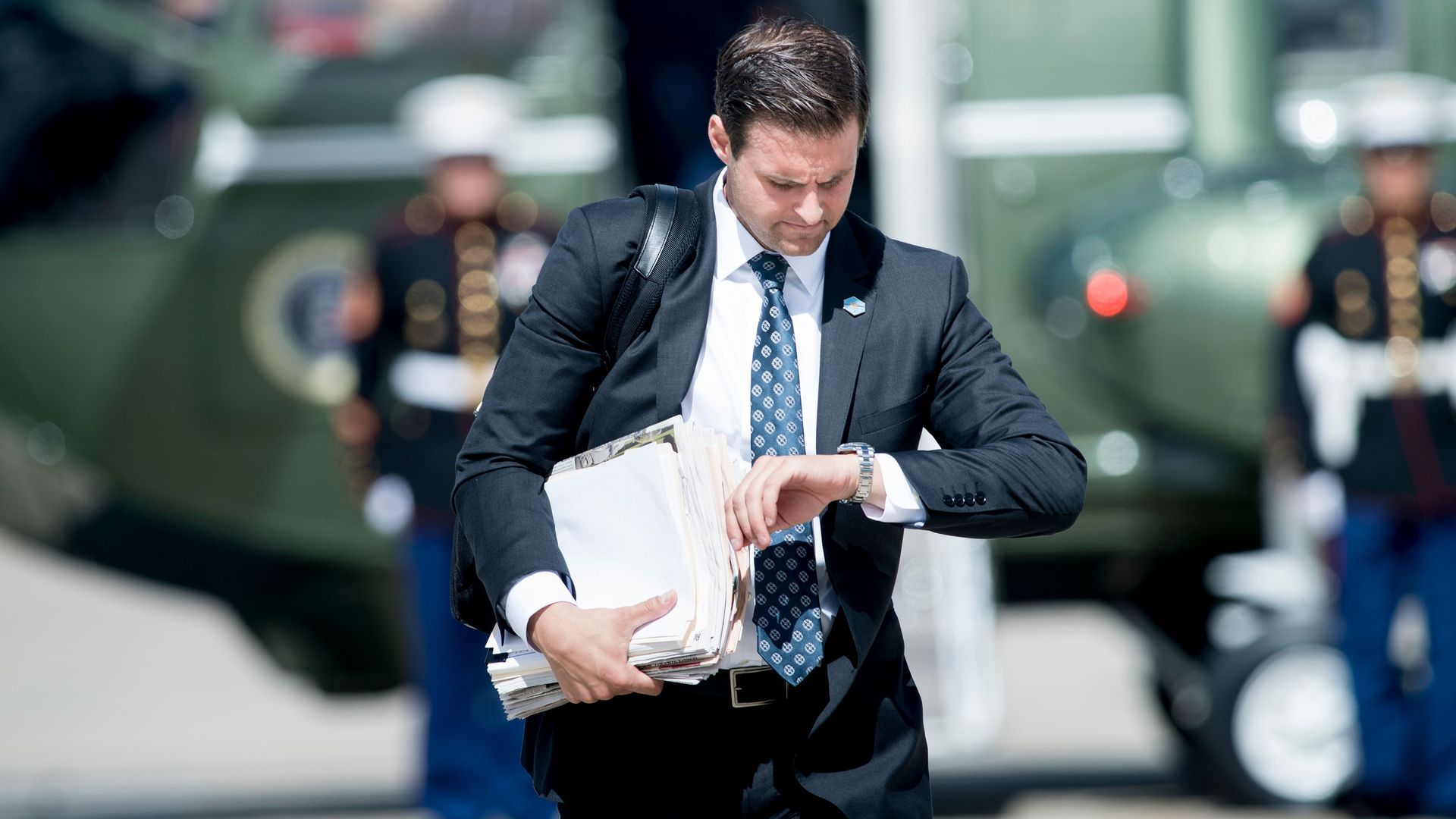 There's been another ouster from President Trump's team. John McEntee was fired and "escorted out of the White House" yesterday over an "unspecified security issue", the Wall Street Journal reports, citing unidentified White House officials. The White House declined to comment to the WSJ.
Why it matters: McEntee was one of Trump's longest serving aides and Axios' Jonathan Swan reports he was beloved by the Trump family. The firing is sudden and shocking to Trump's inner circle.
Go deeper