Box CEO Aaron Levie sounds off on Dropbox IPO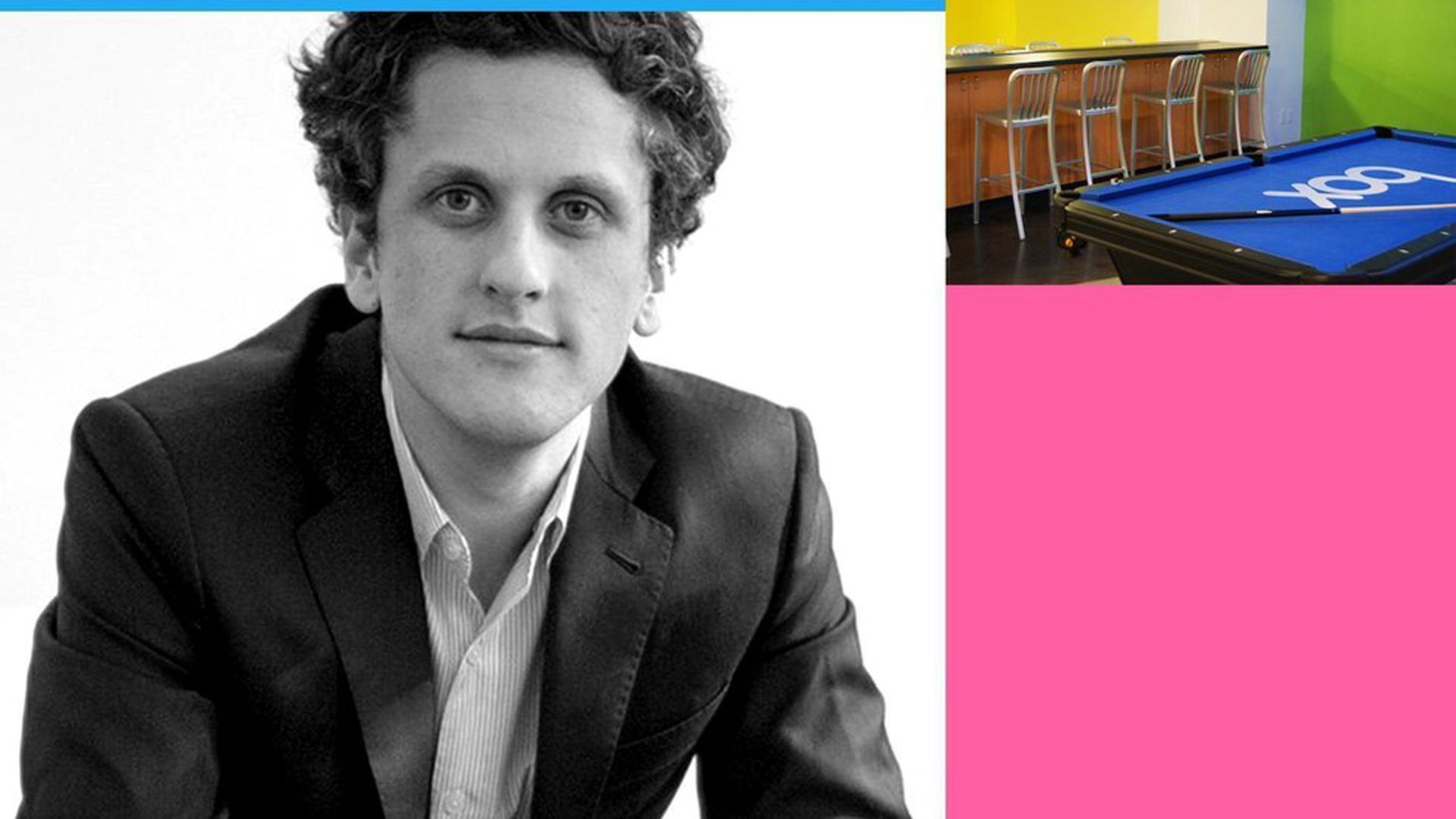 Dropbox is expected to go public later this month, or three years after the IPO of enterprise-focused rival Box. Each company has a distinct business model, but they often get lumped together due to their fundamental focuses on file storage and sharing. Well, plus those three shared letters in their names.
Axios spoke with Box founder and CEO Aaron Levie about what surprised him in the Dropbox numbers, how the market should view Dropbox vis-à-vis Box and what he makes of Salesforce buying into the IPO.
Initial reaction to Dropbox's numbers:
"I was a little surprised that the paid user numbers was as low as it was, and I thought their upsell rate on the end-user product would be a little higher. But, at the same time, I also think it's impressive what they've done on the consumer side."
On Dropbox's push into the enterprise:
"If you look at the past 10 years of headlines from Dropbox, every six months there's a new push into business. They've had multiple heads of sales, they've had multiple go-to-market efforts. Salesforce had previously invested in them. So I think there's been a lot of attacks at this space and I think largely what they've come up with, what they're really really good at, is a self-service, more SMB or team-like product. And that actually can serve many use cases on the B2B side, but you're sort of seeing some of the limits of that.
The numbers show what is largely a consumer business that has a healthy B2B revenue stream as well, and have built a company that has adapted to that reality. If you look at their cost structure, or even the investment in their own infrastructure, all of that is aligned to the fact that it's a business model where you want to drive down cost of goods sold as much as possible and run an incredibly efficient organization with low sales overhead. It has a fantastic financial profile."
Should Box also build its own infrastructure?
"We actually began on our own infrastructure and moved to the public cloud. And the reason wasn't because we thought we couldn't do storage cheaper than moving to the public cloud —by definition you're paying somebody margin that you could have taken yourself — but as we thought about expanding internationally and serving many regulated industries, we would have to build out a lot more infrastructure globally to deliver on our value proposition. And then you add our partnerships with Microsoft and IBM and others, and it really started to make sense to have more of a neutral infrastructure profile. That was more of a strategic decision than a cost of gigabytes decision."
On speculation that Salesforce buying into Dropbox IPO is M&A prep:
"I don't want to ruin the drama, but I would say that Salesforce investing or not investing has almost no bearing on whether they'd buy or not buy a company."
Is Dropbox a good comp for Box, and vice versa?
"No, I don't think so. Despite the fact that both of our companies share files and despite the fact that they added 'box' to their name, the underlying structures of the businesses couldn't be more different. The dynamics of the customer bases are very different. The competitive landscapes are very different.
I think our comp is a little more natural because we're 99% enterprise revenue with 110% net retention, and 700 customers paying us over $100,000, so we look a lot more like a typical enterprise software model.
With Dropbox there's really never been a B2B that looks like this, which is partially because consumerization of the enterprise is brand new. I think it's more like if Skype had been taken public. There's probably two comps within the structure of Dropbox: One is a consumer business, like a Spotify or Netflix or Pandora. And the other is a sort of SMB-type company, maybe like Hubspot."
Has he spoken to Dropbox CEO Drew Houston?
"He didn't reach out for any advice. But his CFO and my CFO and me all went to high school together, so we're kind of tied at the financial hip."
Go deeper