Tillerson: ex-spy's poisoning "clearly came from Russia"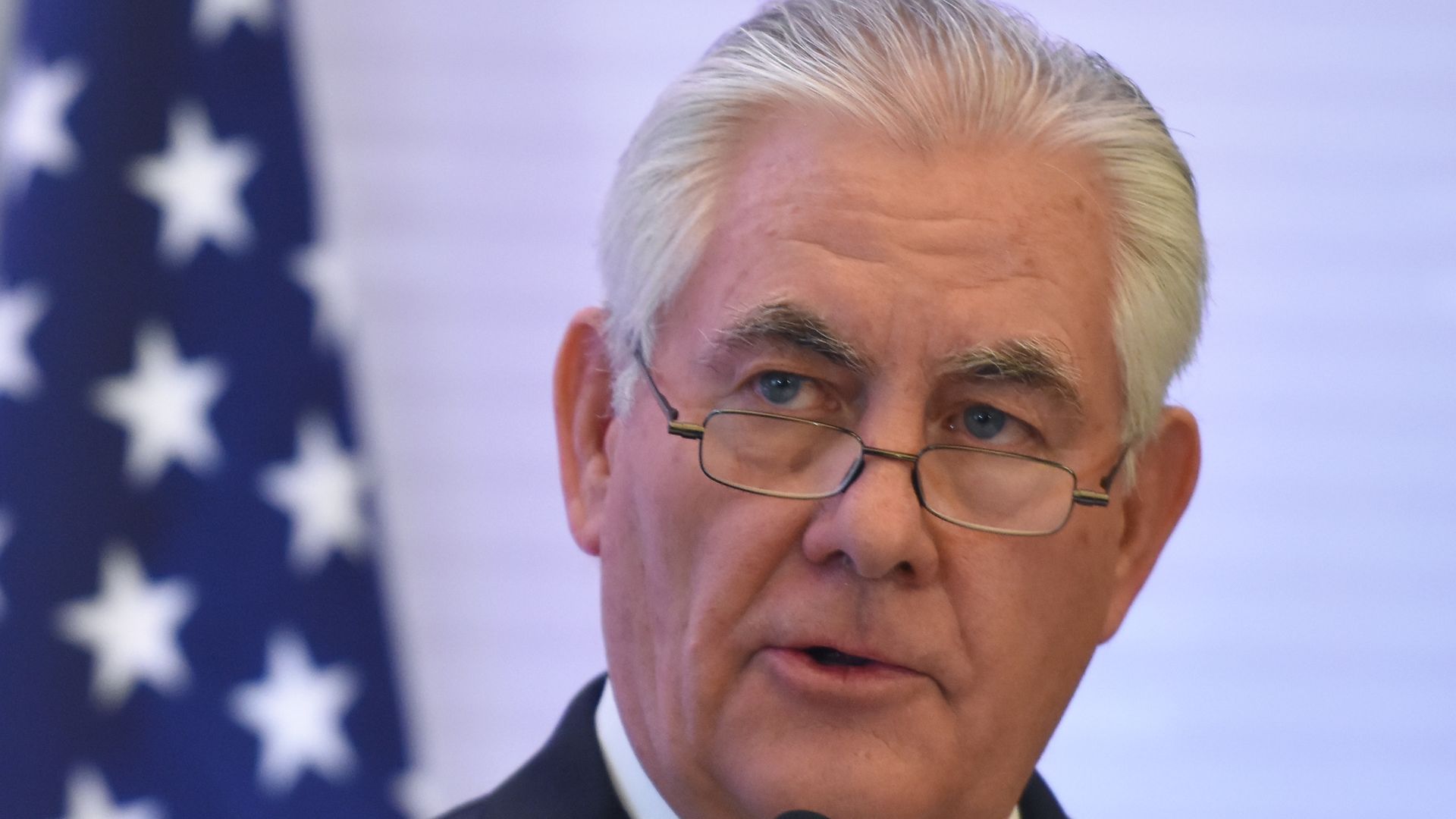 U.S. Secretary of State Rex Tillerson, who is currently touring Africa, declared Monday that the poisoning of former spy Sergei Skripal and his daughter in the U.K. "clearly came from Russia" and vowed it "will trigger a response," reports the AP.
Why it matters: Tillerson is way out ahead of the White House here. Shortly after U.K. Prime Minister Theresa May announced that her government had "concluded that it is highly likely that Russia was responsible" for the poisoning of a Russian ex-spy and his daughter on U.K. soil, White House press secretary Sarah Sanders declined to point the finger at Russia for the attack.
Go deeper