Silence from North Korea since Trump accepted Kim's invitation
Secretary of State Rex Tillerson told reporters Monday during a visit to Nigeria that the U.S. has "not heard anything directly back from North Korea" since President Trump's abrupt decision to accept an invitation to meet Kim Jong-un.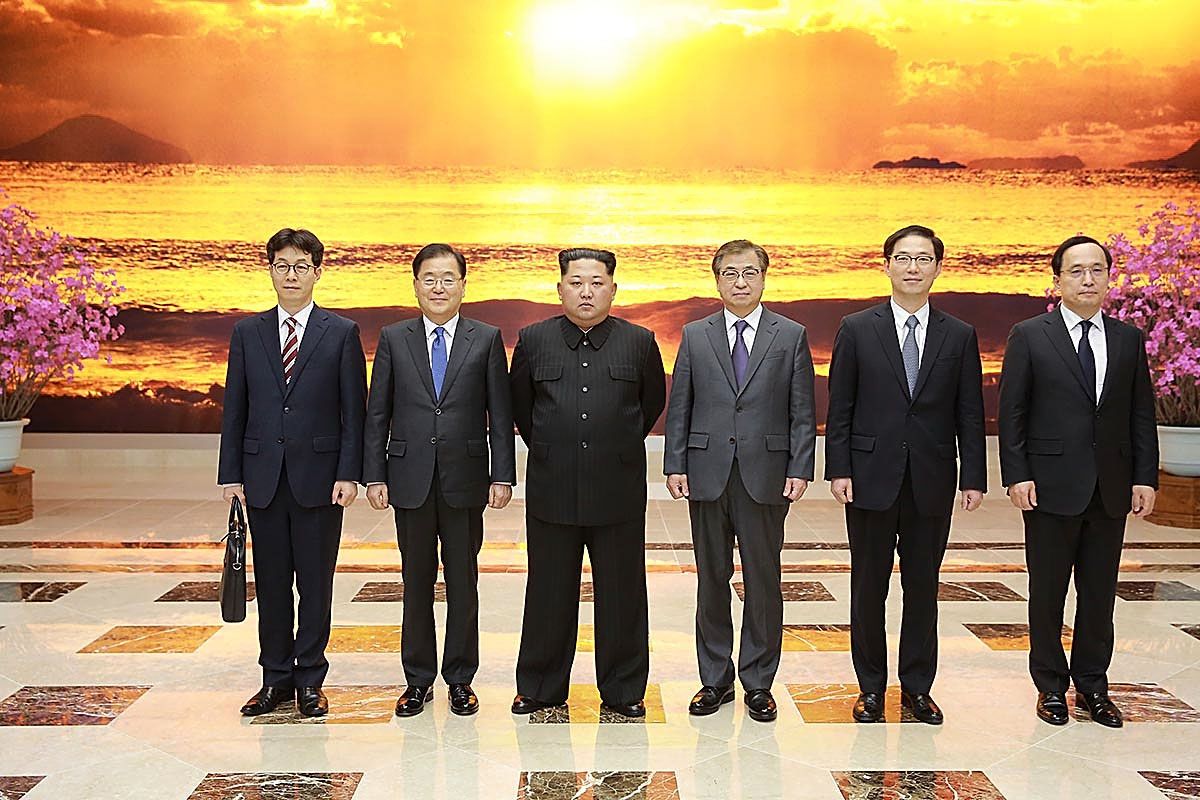 Tillerson's explanation: Things are still "in the very early stages" and the U.S. does expect to "hear something directly from them" at some point, per Politico.
Why it matters: Kim's invitation was passed to Trump via South Korean officials, along with his promises to freeze Pyongyang's nuclear program, halt missile testing and allow U.S.-South Korean military drills to move forward. It will be hard to assess whether he intends to keep those promises, and to establish the terms for a meeting, absent direct communication.
Go deeper