Plane crash in Nepal kills at least 40, injures 23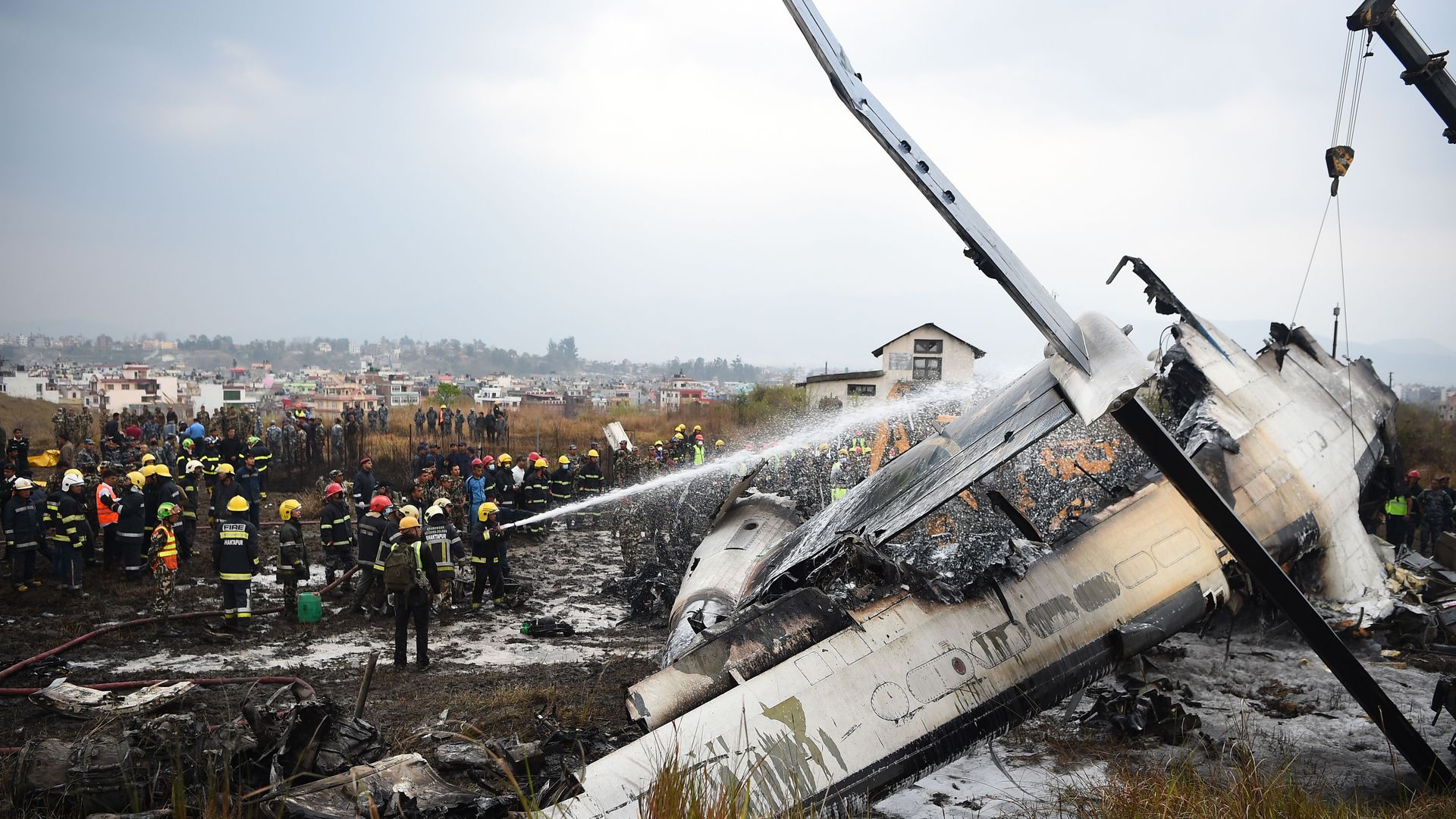 US-Bangla Airlines Flight 211 crashed at Tribhuvan International Airport in Kathmandu, Nepal on Monday. At least 40 of the 71 people on board are confirmed dead, per a local police spokesperson. The plane was en route from Dhaka, Bangladesh. When attempting to land in Kathmandu, it crashed into a field and erupted into flames.
The latest: Another 23 passengers are injured and 8 are currently missing. The Nepali Times posted a full recording of the conversation preceding the crash. The precise cause of the crash is still unknown, but, on the recording, pilots flying other planes are telling ATC in Nepali that Flight 211 appears to be disoriented due to low visibility in the hills surrounding the Kathmandu Valley.
Go deeper