Japanese PM Shinzō Abe faces heat over cronyism scandal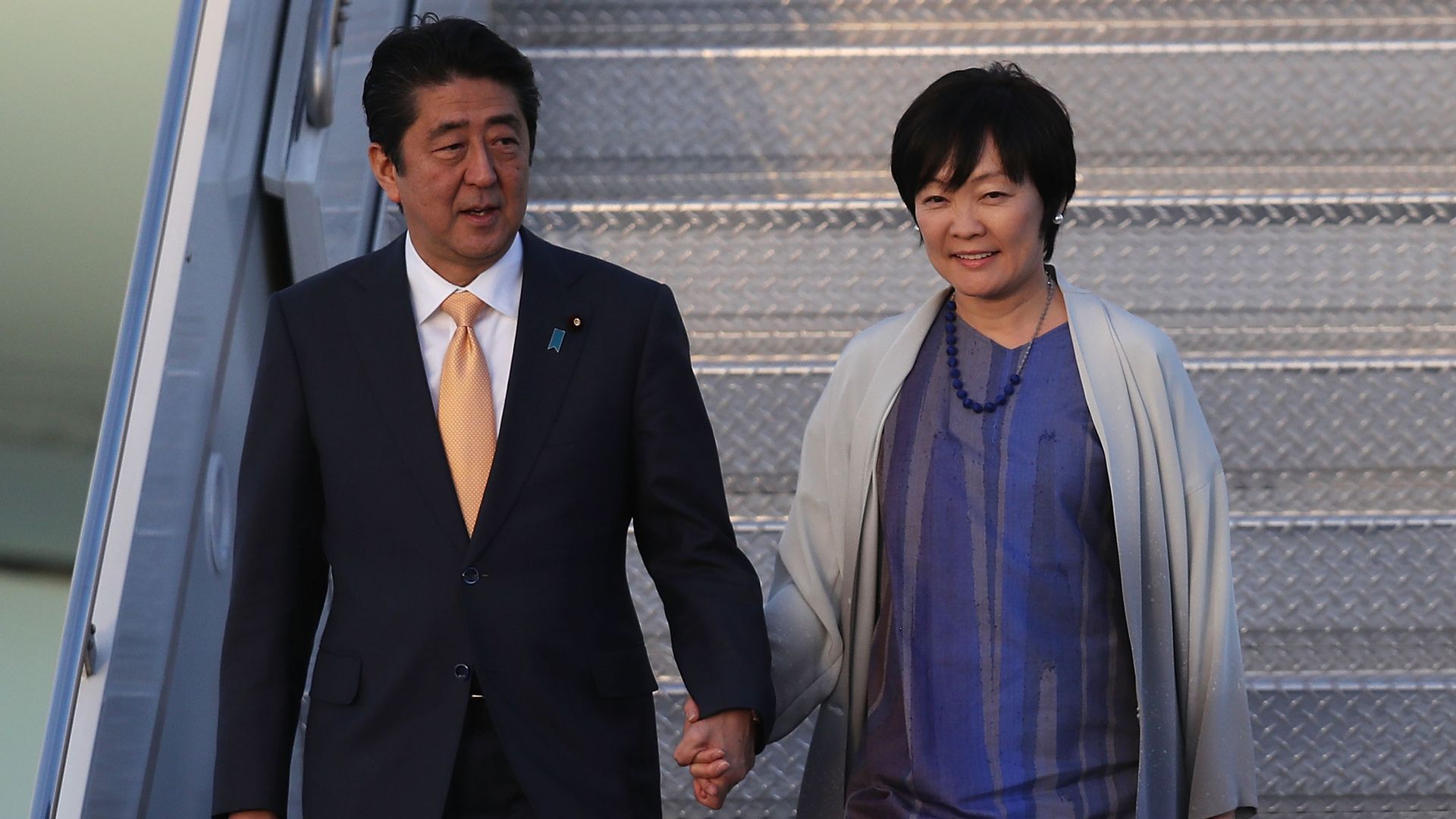 Japan's Prime Minister Shinzō Abe is facing renewed political pressure after it was revealed that Japan's Ministry of Finance altered documents involving his wife and a controversial land sale, prompting suspicions of a cover-up, reports Reuters.
Why it matters: The alleged cronyism scandal emerged last year after a school operator with ties to Abe's wife was able to buy a plot of land at a huge discount. Abe has denied that he or his wife had any involvement, and has said he would resign if evidence of wrongdoing was uncovered.
Go deeper