Haley: U.S. prepared to take military action against Syrian regime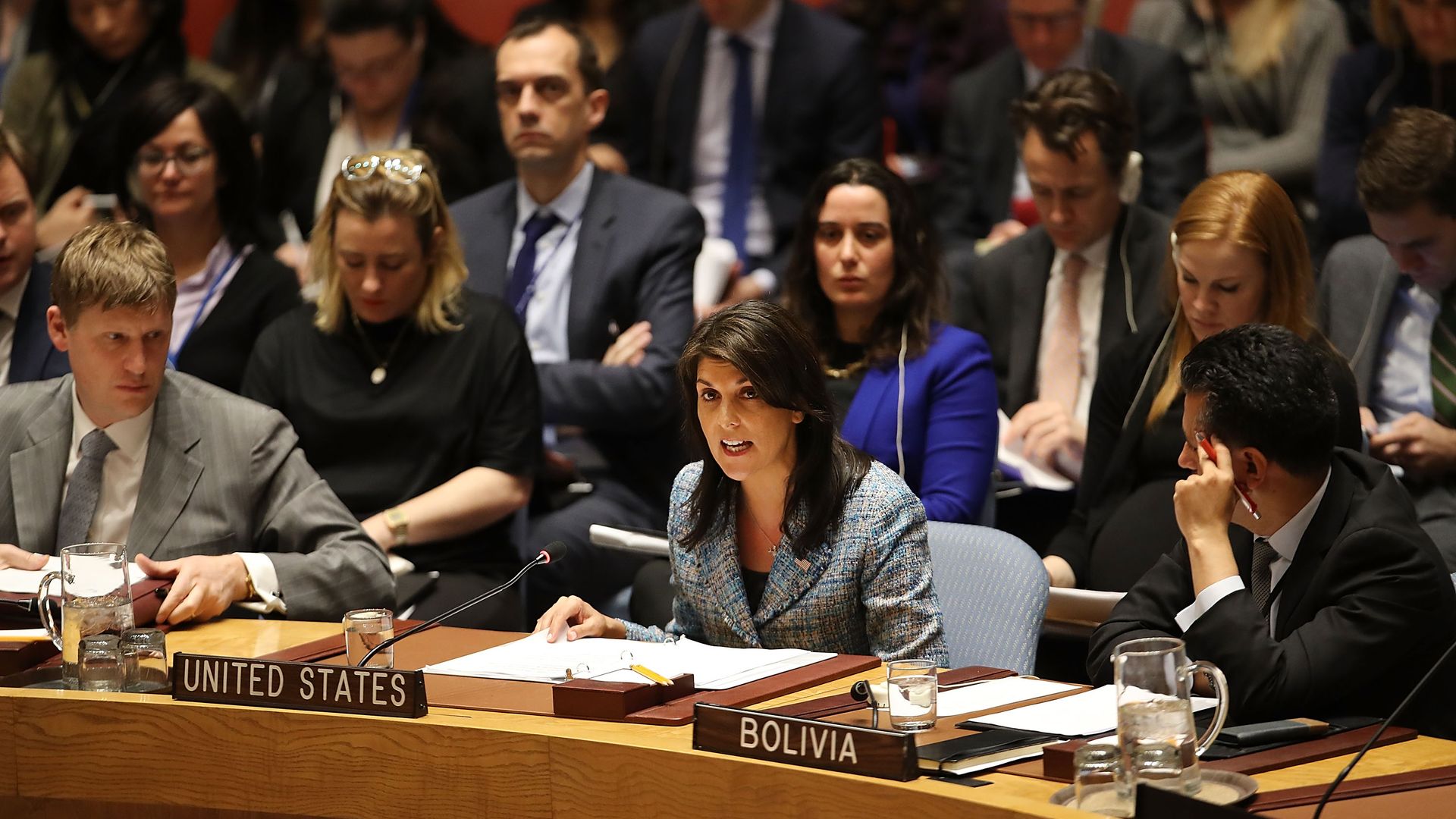 U.S. Ambassador to the United Nations Nikki Haley warned the U.N. Security Council on Monday that the U.S. is willing to act if the body fails to carry out military action against the Syrian regime that's bombing civilians and continues to flout a U.N. resolution.
"We warn any nation determined to impose its will through chemical attacks and inhuman suffering, but most especially the outlaw Syrian regime, the United States remains prepared to act if we must. It is not a path we prefer. But it is a path we have demonstrated we will take, and we are prepared to take again."
— Haley told the Security Council
The backdrop: This comes on the heels of Syria disregarding a U.N. resolution passed late last month which imposed a 30-day cease-fire to allow humanitarian aid in parts of Eastern Ghouta. Thousands of Syrians have been fleeing from the rebel-held Damascus suburb as the Assad regime — with support from allied militias including Russia — seeks control. More than 600 civilians have been killed since the operation started late last month, according to reports.
Go deeper