Conservative billionaire Piñera returns as Chile's president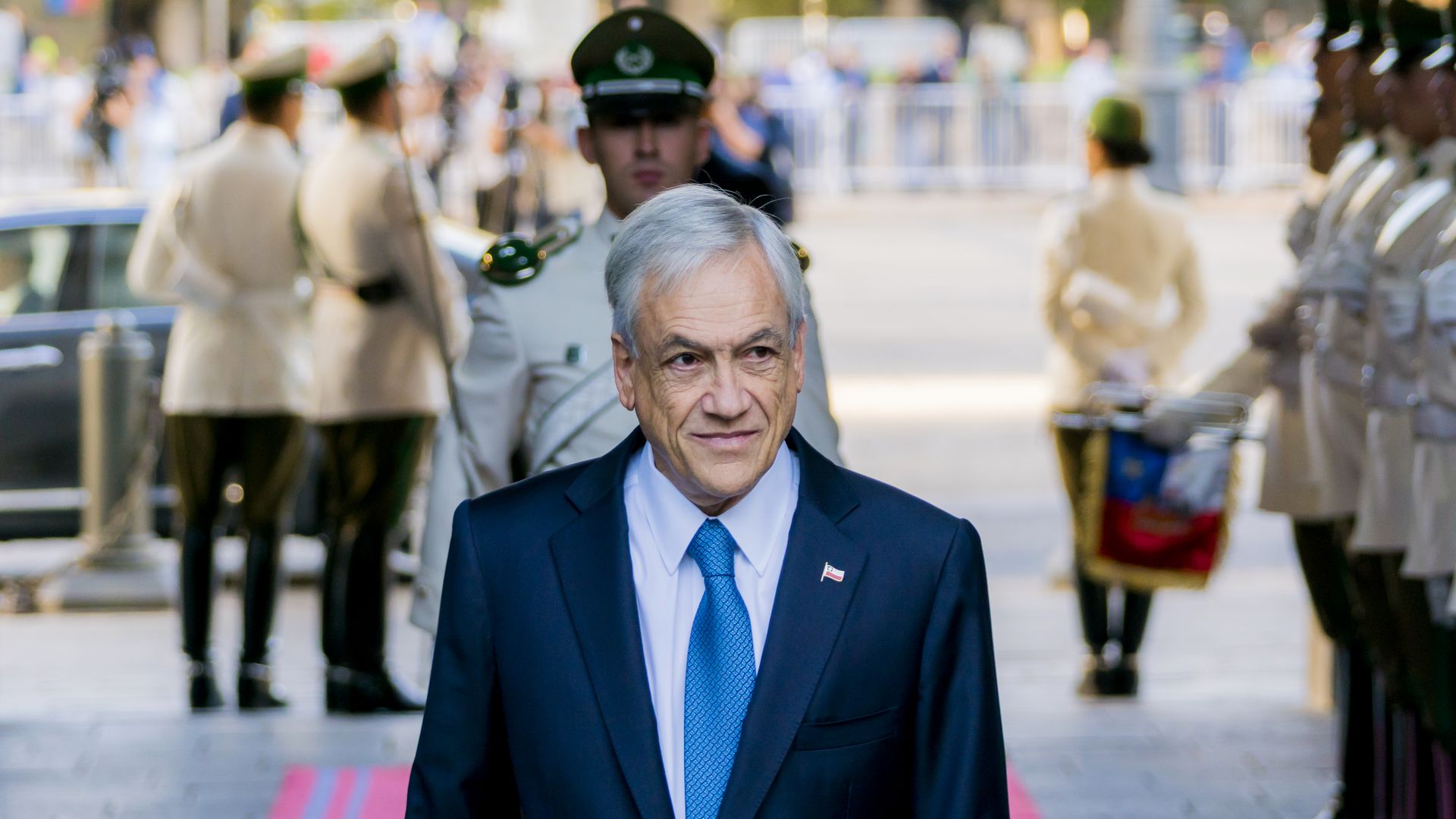 Sebastián Piñera, a conservative billionaire who previously served from 2010 to 2014, began his second term as president of Chile on Sunday, succeeding center-left leader Michelle Bachelet.
What to watch: The pro-business Piñera will look to revitalize an economy struggling with slow growth and slumping copper prices, the country's chief export. He won convincingly in December, but lacks a congressional majority and could face some of the same political headwinds as the last time around.
Piñera made his $2.8 billion fortune from credit card company Bancard and entered the public sphere as a senator in 1990. In 2010, he became Chile's first right-wing president in the two decades after dictator Augusto Pinochet left office.
The highlights:
Piñera presided over a booming economy which grew at over 5% annually during his previous four year term, per NYTimes.
He oversaw the massive rebuilding effort that followed the devastating 2010 earthquake, as well as the mining accident later that year that trapped 33 men for 69 days.
Despite his economic success, Piñera struggled politically — especially in dealing with a powerful student movement protesting education costs — and left office with an approval rating in the 30s.
Copper prices and investment dipped under the socialist Michelle Bachelet, and the economy grew at a sluggish pace of just 1.8% a year. Piñera won 55% of the vote in the December run-off election, largely on the back of his economic record.
What to expect:
Per The Economist, Piñera's main goals are to restore economic growth to 3.5 to 4% a year and to simplify the tax code, including lowering the corporate tax rate.
He also plans to make most technical education free and inject "more public money into health care and the privately managed pension system."
But unlike his predecessor, Piñera will not have a majority in congress and will be forced to reach across the aisle to members of Bachelet's coalition.
The bottom line: The student movement that helped tank Piñera's approval rating in his first term has weakened, but not by much. The businessman president will need to play politics and rely on experienced members of his cabinet in order to sell his policies.
Go deeper