How students from Parkland are making history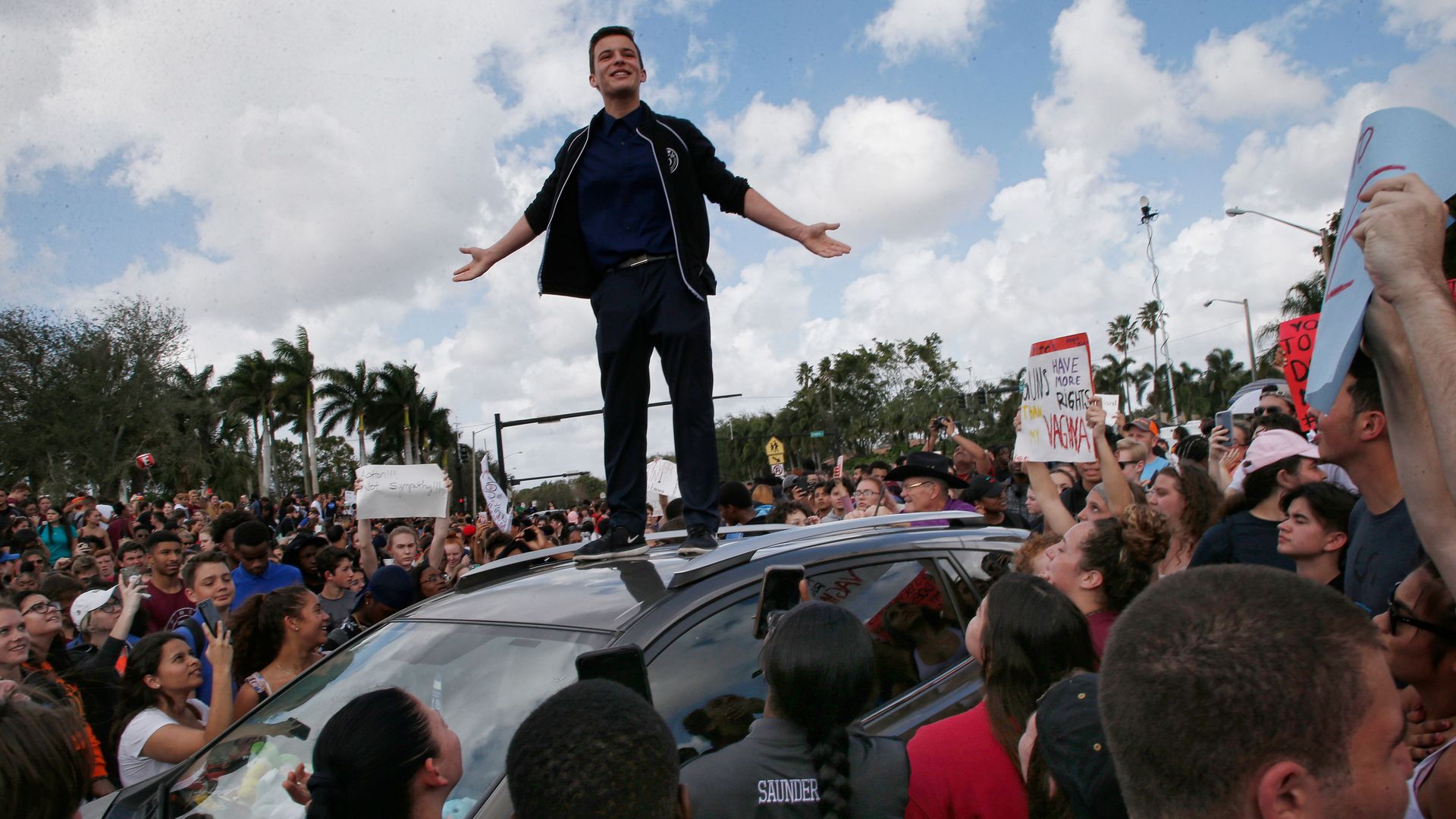 "Inside the Marjory Stoneman Douglas students' incredible race to make history: During a two-day odyssey in Florida, the #NeverAgain kids learned a simple media lesson: tell the truth ... not some sanitized, poll-tested version" — Dave Cullen, author of the bestseller "Columbine," on Vanity Fair's The Hive.
Why it matters: "The Douglas kids seized their destiny on day one and willed it into a story of astonishing hope and drastic change."
Jaclyn Corin, 17, junior class president at M.S.D., on learning that her friend Cameron Kasky was planning a march on Washington on March 24 (13 days from today): "The news forgets ... Very quickly. And if we were all talk and no action, people wouldn't take us as seriously. We needed a critical mass event."
Cullen writes: "I have followed school shootings since Columbine, nearly 19 years ago, and I've never seen anything like the #NeverAgain kids. I swore I'd never go back to another of these crime scenes, to report another story of misery and horror. I went to Douglas because it's radically different this time."
P.S.: Josh Kushner — a venture capitalist and entrepreneur who founded Thrive Capital, a venture capital firm; Oscar, a health insurance company; and Cadre, a real estate investment platform (and brother of Jared) — has donated $50,000 to March for Our Lives.
Go deeper