Updated Mar 10, 2018 -

World
U.S. preparation, diplomatic team needed ahead of North Korea summit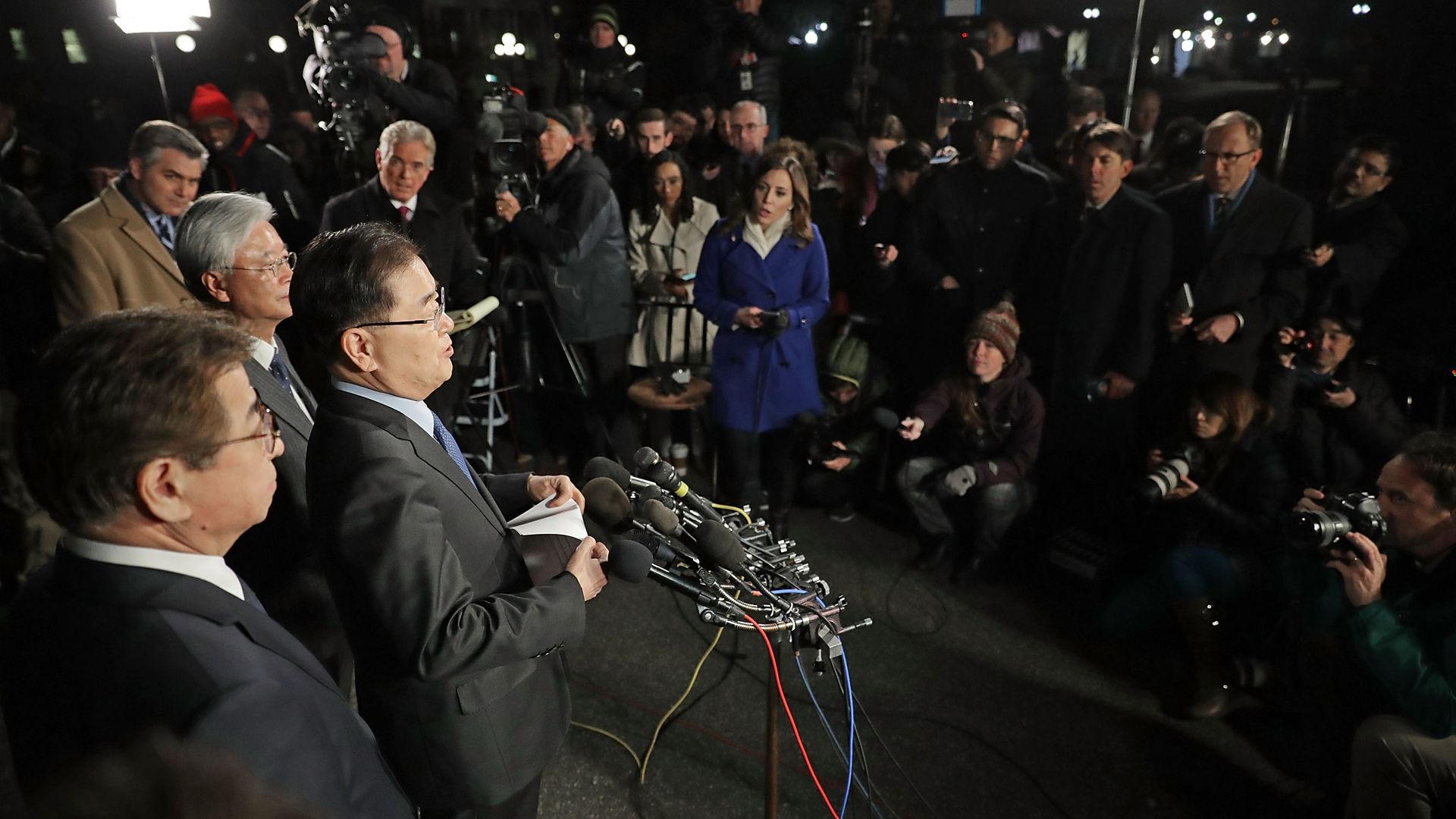 The proposed summit meeting between President Donald Trump and North Korean leader Kim Jong-un holds great promise but will require careful preparation if it is to secure a lasting solution to the North Korean nuclear threat.
The background: South Korean officials teed up the talks by persuading Kim Jong-un to meet the United States' conditions for negotiations: denuclearization as the declared goal, suspension of nuclear and missile tests during talks and acceptance that economic sanctions and U.S.–South Korea military exercises will continue.
However, it remains to be seen whether the North Koreans will be willing to meet realistic conditions for denuclearization (a peace treaty, security guarantees, diplomatic relations), or whether they will demand an unacceptable price (withdrawal of all U.S. forces from the Korean peninsula, for example, or termination of the U.S–South Korea defense alliance). As it is, the North Koreans have yet to confirm publicly the proposed meeting with Trump.
Deep diplomatic engagement with Pyongyang between now and the summit will be essential to gauging the North Koreans' intentions and to establishing realistic goals for when the leaders take seats across a table. It is worrisome, then, that the U.S. government, more than a year into Trump's presidency, does not have a high-level team of experienced professionals to lay the groundwork. Joseph Yun, the U.S. Special Representative for North Korea Policy, resigned at the end of February, and the administration has yet to nominate an ambassador to South Korea.
The bottom line: Assembling a qualified team and defining a negotiating strategy in coordination with U.S. allies, is now the most urgent priority if these potentially historic talks are to succeed. This is not the time to wing it.
Alexander Vershbow is a distinguished fellow at the Atlantic Council's Brent Scowcroft Center for Strategy and Security and a former U.S. ambassador to South Korea.
Go deeper