Trump responds to California hostage situation at Veterans Home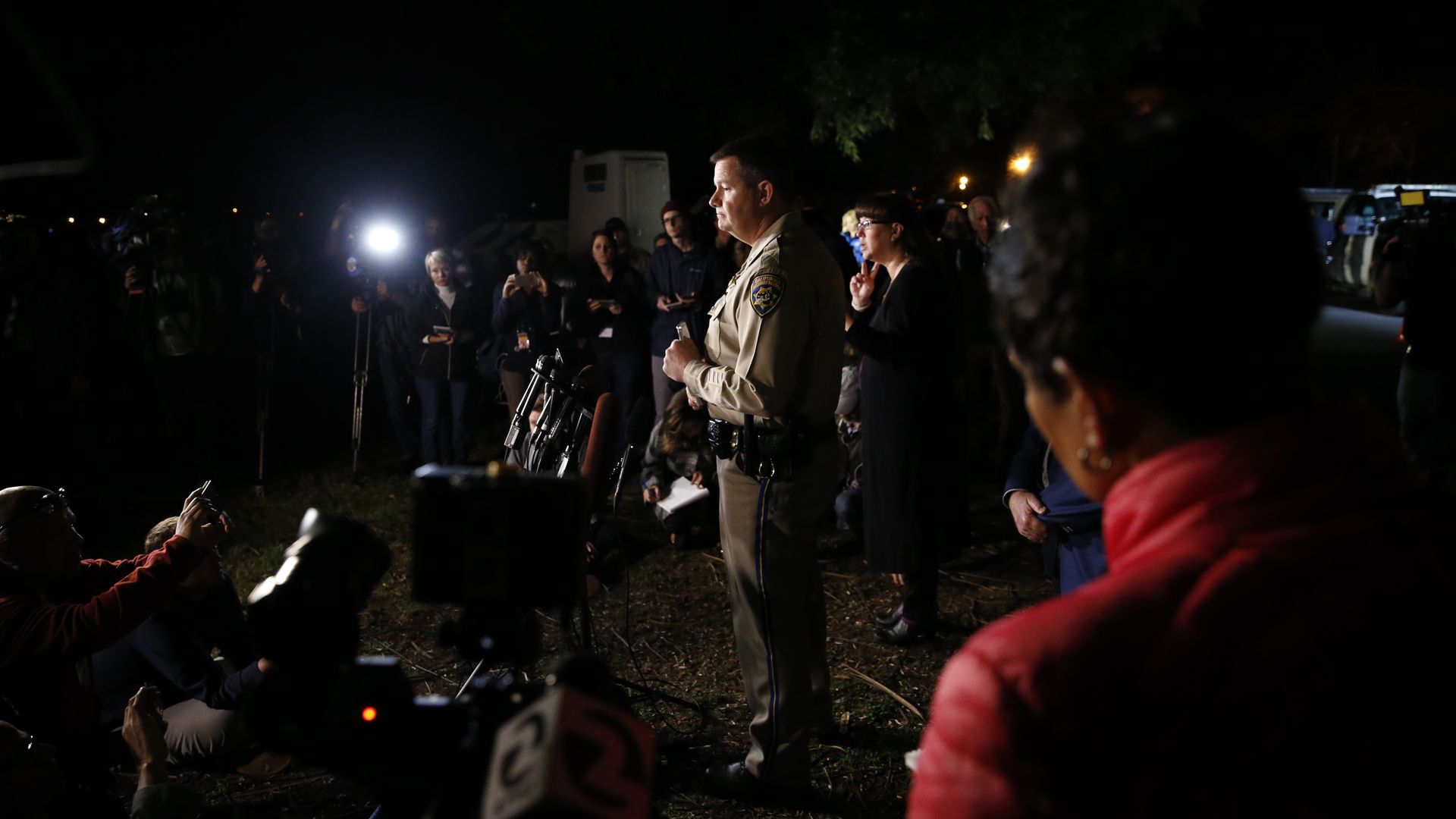 After an almost eight-hour standoff on Friday at the Veterans Home of California, officials found the gunman and three female hostages dead on Friday night, CNN reports.
What happened: The gunman, a former client of the facility identified as 36-year-old Albert Wong, "barged into a going-away party" for some of the employees, per CNN. Law enforcement responded to the scene a little after 10 a.m., following reports of gunfire. Police entered the room at the veterans home believed to be where the hostages were being held shortly before 6 p.m., finding Wong and the hostages dead.
The home is the largest veterans care facility in the country, operating as a men's "residential recovery program for veterans" from Iraq and Afghanistan that suffer from brain injury and PTSD, the LA Times reports.
California Sen. Bill Dodd told ABC affiliate, ABC7, that Wong had suffered "from post-traumatic stress disorder" after serving in the Middle East, per the LA Times.. He was "asked to leave the facility earlier in the week."
Per the L.A. Times, the three women were identified as: executive director of the facility, Christine Loeber, 48; therapist Jen Golick, 42; and San Francisco Department of Veterans Affairs and Healthcare System psychologist, Jennifer Gonzales, 29.
Go deeper