Escalating attacks in Syria call UN, U.S. response into question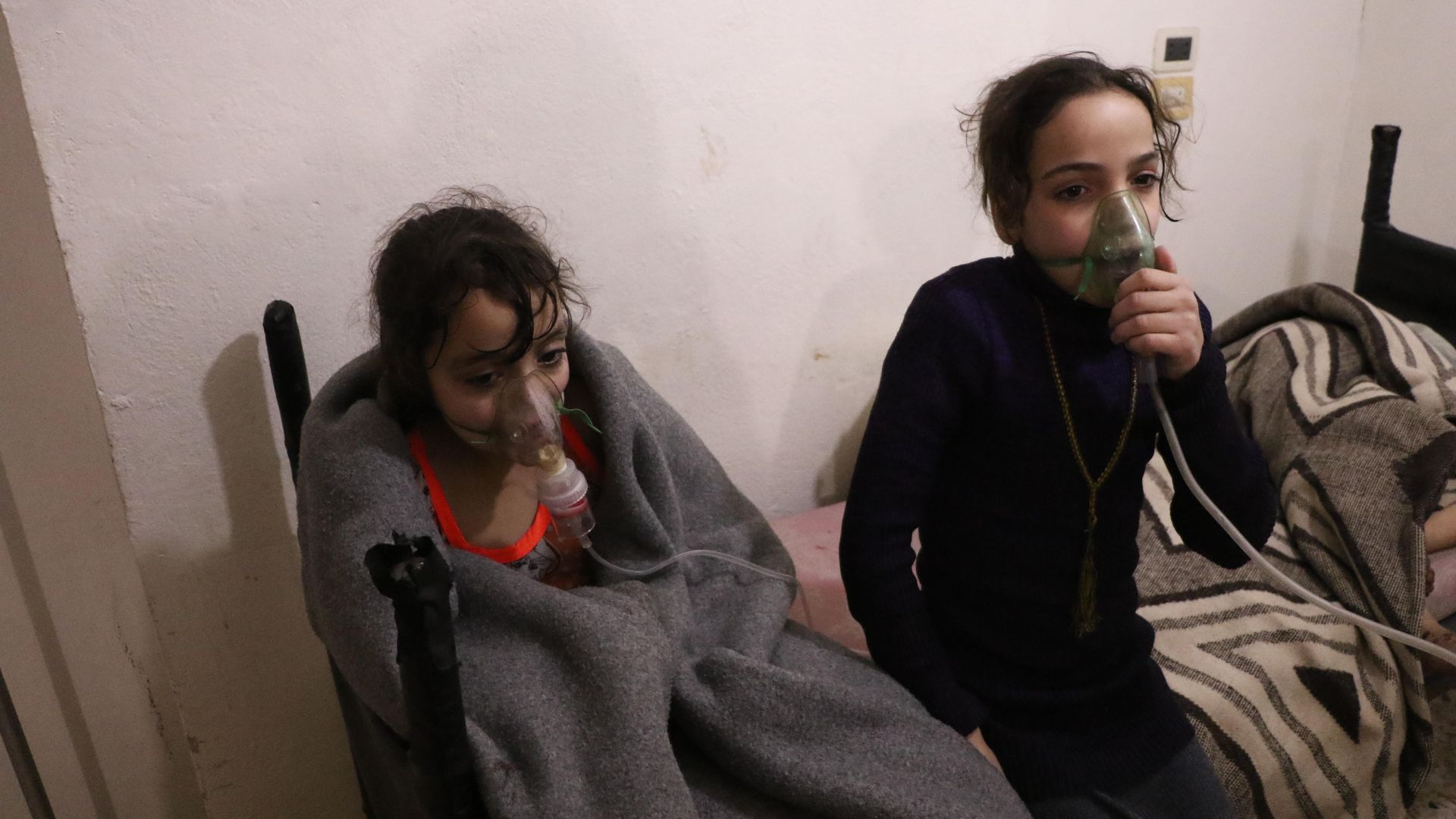 The rapidly deteriorating situation in Eastern Ghouta, a suburb of Damascus besieged since 2013 by forces loyal to Syrian President Bashar al-Assad, now resembles Aleppo's in 2016.
Not only is the Assad regime continuing to violate the UN-brokered ceasefire, it is reportedly escalating its attacks by deploying chlorine gas and incendiary weapons such as napalm and phosphorus. Russian and Syrian government forces have also targeted at least 25 medical facilities since February.
Why it matters: As the UN and U.S. stand by, the humanitarian crisis on the ground is worsening. At least 5,000 people have been injured and 900 killed in the last two weeks, with the conflict's death toll now surpassing 500,000.
UN Secretary-General Guterres has voiced his concern, and the UN Independent International Commission of Inquiry on Syria continues to report on Assad's use of cluster and chemical weapons on civilians, but both come without any credible promise of accountability. Pro-Assad forces' complete disregard for the latest ceasefire renders the UN's tack of passive, unenforceable diplomacy useless, if not complicit in the violence.
The ongoing devastation reflects particularly poorly on the U.S., which declines to enforce UN resolutions on Syria. While the Trump administration has considered a military response in the event of another chemical attack in Eastern Ghouta, it continues to allow pro-Assad forces to use conventional weapons — the greatest cause of death in Syria — with impunity.
[UNSUPPORTED BLOCK TYPE: axiom]
Adham Sahloul has been a researcher at the Atlantic Council's Rafik Hariri Center for the Middle East and an advocacy officer at the Gaziantep, Turkey, office of the Syrian American Medical Society.
Go deeper