SXSW: No "hot apps" anymore but still a launchpad for some startups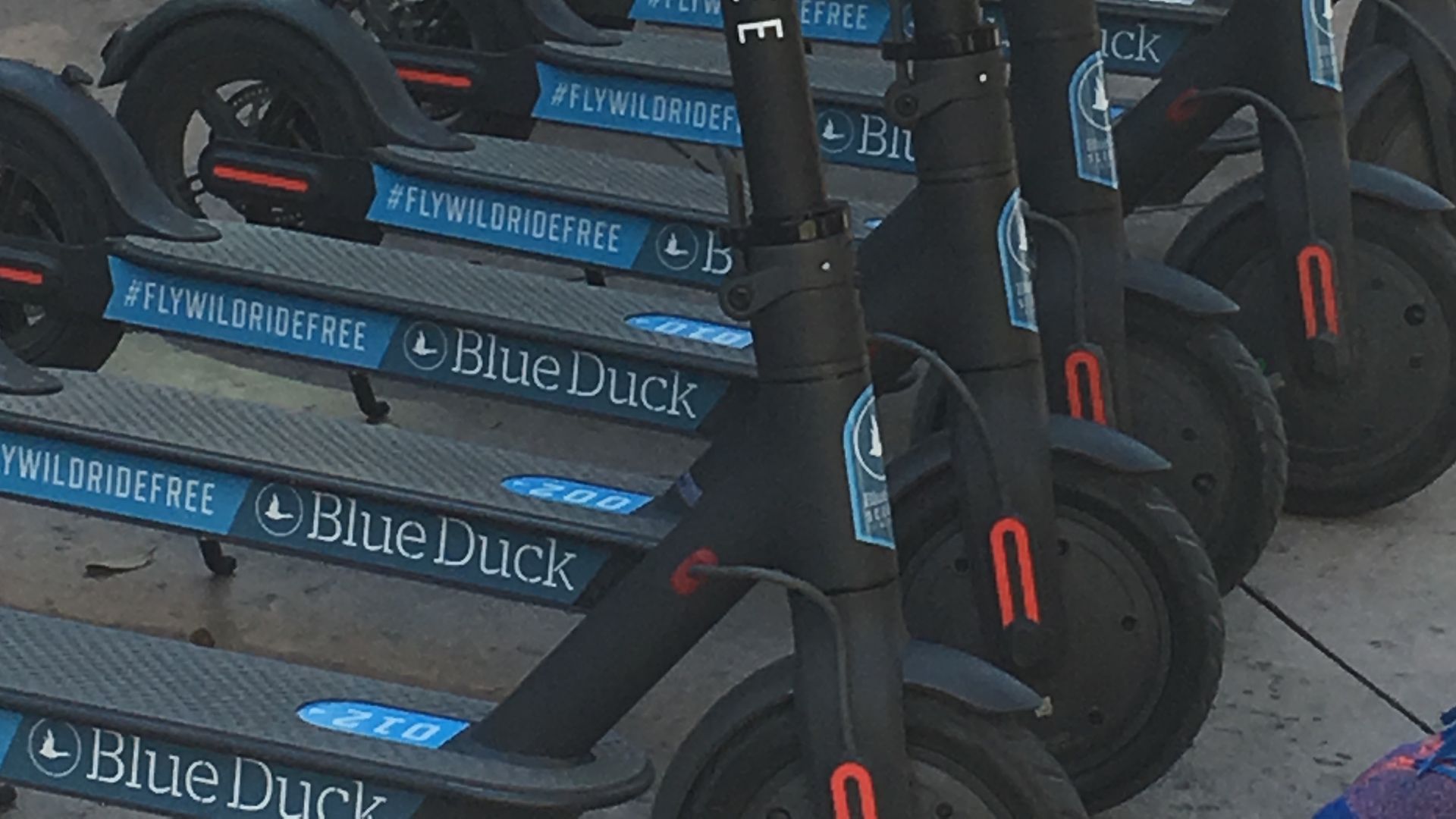 South by Southwest is no longer the preferred launchpad for social apps, but it may be for others like Blue Duck, a San Antonio-based transportation company debuting its scooter service this weekend.
Context: Between Twitter's big breakout moment in 2007 and Meerkat's in 2015, SXSW has served as a great marketing opportunity for social apps. But that's ended as consumer trends have shifted and Hollywood and other consumer companies have taken over the festival.
More about Blue Duck:
Standing outside the Austin Convention Center, co-founder Eric Bell tells me that he came up with the idea out of frustration with his local public transit.
The company is currently using Xiaomi m365 scooters, though Bell says that his team has built tracking hardware it mounts on the scooters and modifies a range of the scooter parts.
For now, the company is self-funded, but he expects to soon raise outside funding.
Outside of SXSW, the company will start with college campuses in the South. It has a partnership with Hooked, a mobile app that provides deals from local food and services for college students.
Electric scooters are a growing trend: Bird, a Santa Monica, Calif.-based electric scooter startup raised $100 million this week, while dockless bike startups Spin and LimeBike are planning or have launched similar services. Though Bird settled with local lawmakers a suit over permitting, its scooters can now be impounded if left in hazardous places. Bell says his company hasn't had problems with law enforcement during SXSW so far.
The story has been updated to include more details about the company's scooters and clarify that LimeBike has already deployed its scooters in some cities.
Go deeper