Palestinian Authority declines Trump's invitation for Gaza meeting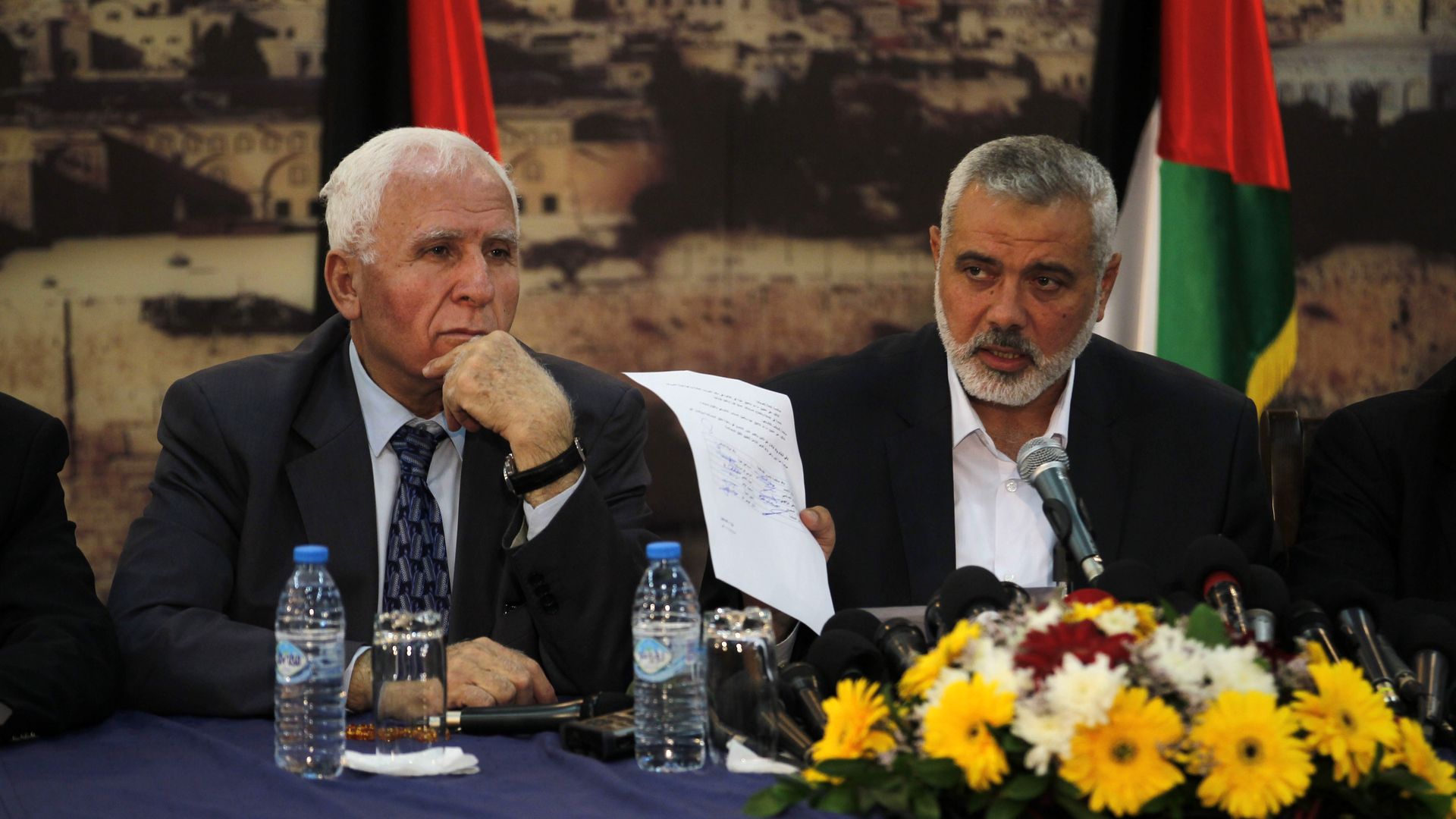 The Palestinian Authority turned down an invitation by the Trump administration to participate in a meeting on the humanitarian crisis in Gaza, which will take place at the White House on March 13, according to a senior Palestinian official.
Why it matters: This is yet another example of the deep crisis between the Trump administration and the Palestinian leadership which erupted after the President's Jerusalem announcement on Dec. 6. Since then the Palestinians refuse to engage in talks with the White House.
What they're saying: Ahmad Majdalani, member of the PLO's Executive Committee told the "Voice of Palestine" radio today that Gaza is a political issue and not a humanitarian issue.
He added: "The United States is well aware that the real cause of the tragedy of the Gaza Strip is the unjust Israeli siege. What is needed is a political solution to this issue, not a humanitarian."
President Trump's special envoy for Middle East peace Jason Greenblatt has revealed in an Op-Ed, published Thursday in the Washington Post, that a "Brainstorming session" on Gaza will take place next week "to find real solutions to the problems that Hamas has caused."
Greenblatt also revealed that a similar meeting took place in Cairo last Thursday.
Greenblatt didn't attend this meeting, which included representatives from the EU, Israel, the Palestinian Authority, Egypt and Norway (which heads the forum of international donors to the Palestinians).
The donor forum — also called the Ad Hoc Liaison committee — will convene in Brussels later this month.
Big picture takeaway from Greenblatt's op-ed: "As most people understand, an essential part of achieving a comprehensive peace agreement between Israelis and Palestinians, both in Gaza and the West Bank, will be resolving — and rebuilding — Gaza. The president has been clear that he wants a fair and enduring agreement between the Israelis and Palestinians that will enhance Israel's security and give all Palestinians the opportunity for a prosperous future. We are ready to work with any party truly interested in peace to reach this goal. Solving the situation in Gaza is an important step toward resolving the ultimate problem."
Go deeper