HBO recreates Westworld in massive SXSW exhibition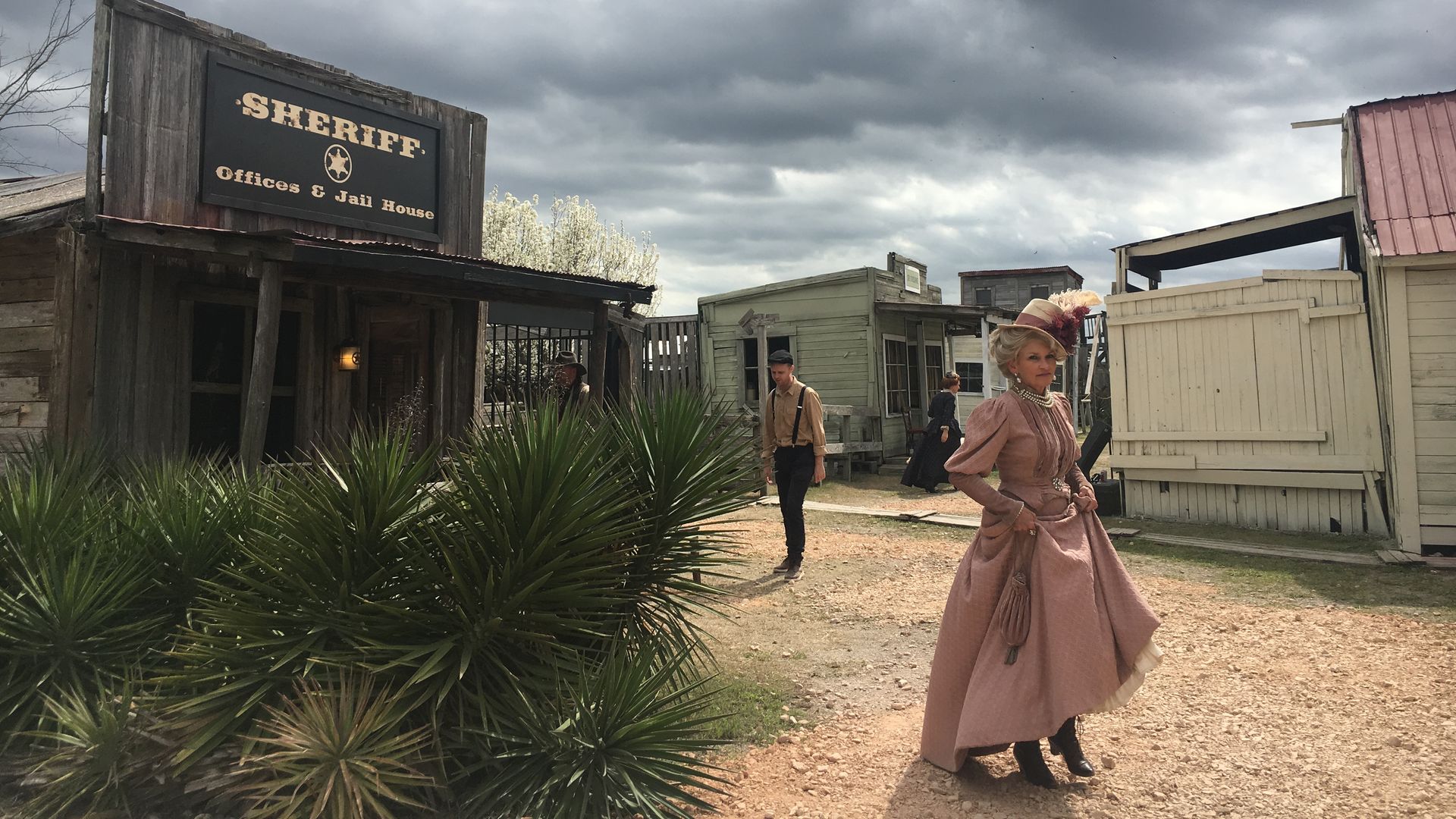 This year, HBO and its agency Giant Spoon have SXSW's break-out exhibition — a massive replica of Sweetwater, the town featured in HBO's blockbuster hit Westworld, built 15 miles outside Austin, Texas.
Why it matters: What began as a startup tech conference has turned into a must-see Hollywood event, with HBO and others going all-in on the Texas festival show off their storytelling and film marketing skills.
HBO sought out Giant Spoon, a full-service marketing agency, for the exhibition after watching them do a mega-activation for Blade Runner at Comic-Con last year. Giant Spoon, which specializes in experiential marketing, flew drones above the space to map it out ahead of time.
"For us, this is how brands need to be activating," says Trevor Guthrie, co-founder of Giant Spoon. "It's much more immersive than traditional media."
The experience has transcended the entire city. Downtown, SXSW attendees could be seen wearing hats they received on the tour. It's so far the most talked-about exhibition at the conference.
The tour starts in downtown Austin, where people are told to meet at the EastSide Tavern to board shuttle buses to "Westworld." For some lucky guests, a Delta flight out of LAX was labeled "Westworld" on its way to Austin at the airport.
Upon arrival, visitors are given white or black hats, like the ones featured in the show. They then walk through dozens of installations that recreate the show down to every last detail, including dozens of paid actors dressed in full Westworld garb.
Users stay for hours at the exhibition, experiencing actors play out Westworld scenes in real-time at salons, restaurants, barber shops, cemeteries, etc. All of which actually serve the people walking through, with custom old-fashions, spicy beef jerky, knife throwing lessons and old-school photo booths.
The bottom line: It's a Disney World-quality exhibition in the middle of Austin, Texas, and so far it's the most exclusive and memorable exhibition at SXSW.
The marketing success has already paid off for HBO, which was hoping to drive viewership with the massive investment.
#Westworld was trending on Twitter in Austin leading up to the event.
Household names like Jake Tapper and dozens of journalists contributed to the buzz by posting photos on social media in their Westworld hats.
Well over 3,500 guests will have explored the exhibition by the end of the 3-day event. An HBO spokesperson says "tickets have sold out in minutes."
Asked about a budget, Steven Cardwell, director of program marketing, says: "It was an investment worth the price." He notes that their marketing efforts are about taking risks. "We want people to look at are marketing as a standard-bearer, just like they would with our content."
By the numbers:
It took a 40-person crew five weeks to build the park onsite in Texas.
58 different vendors had a hand in the production, from scenic design and construction to catering, landscaping and electrical.
The final script came in at 444 pages. There are 30 easter eggs buried in the park for people to find and uncover.
The cast features 60 actors, 6 stunt people and 5 bands, scouted primarily from the local Austin area, in addition to 6 local horses.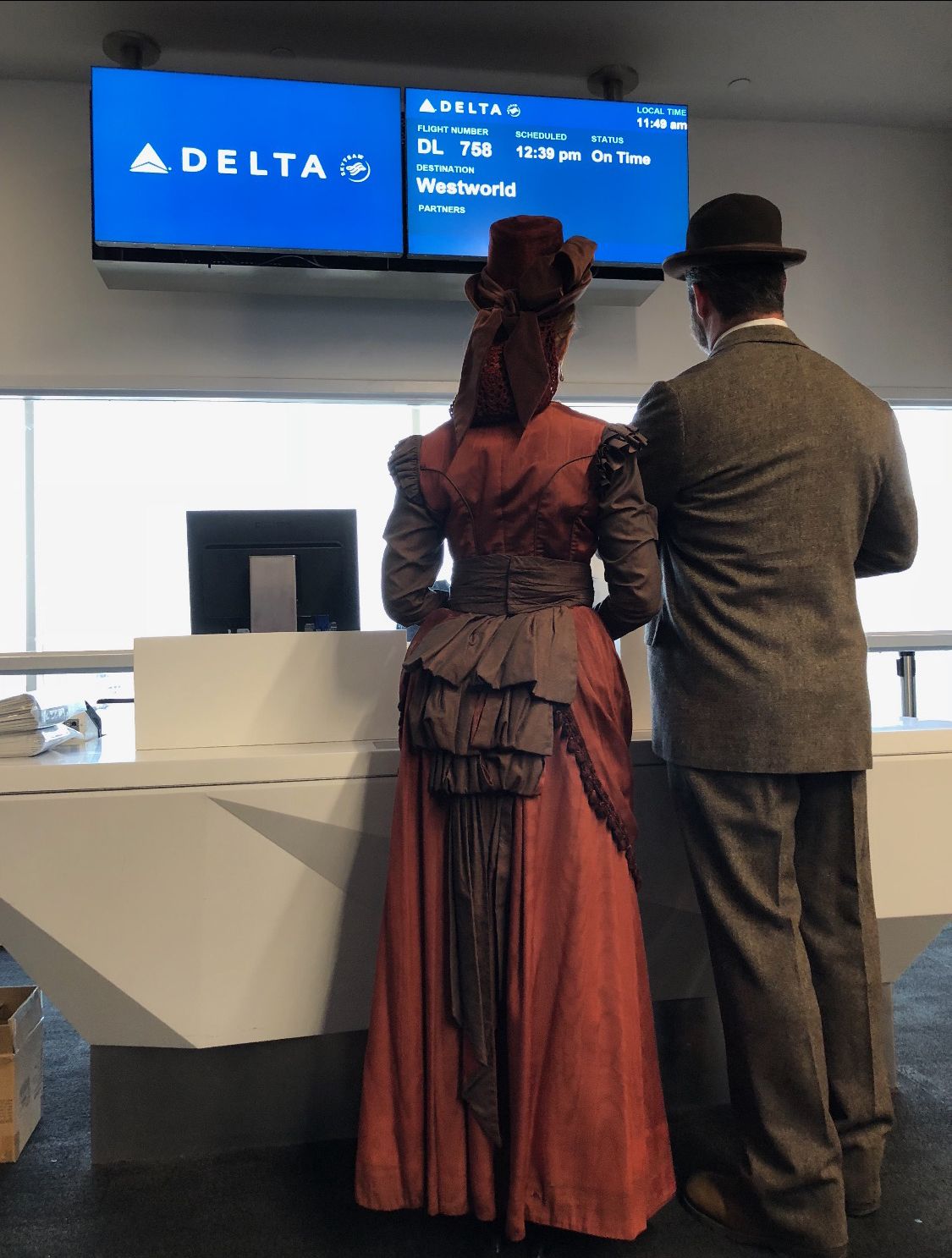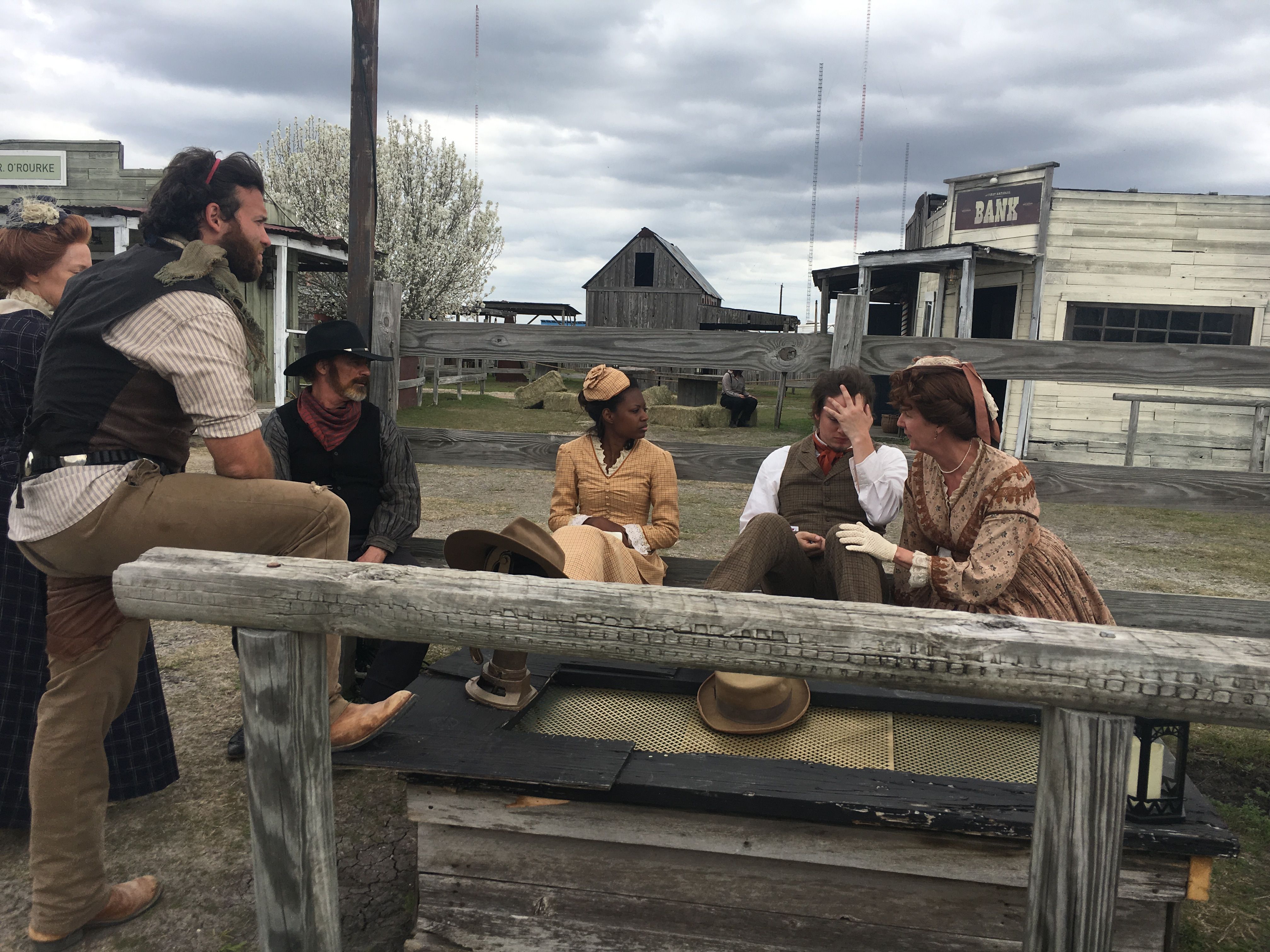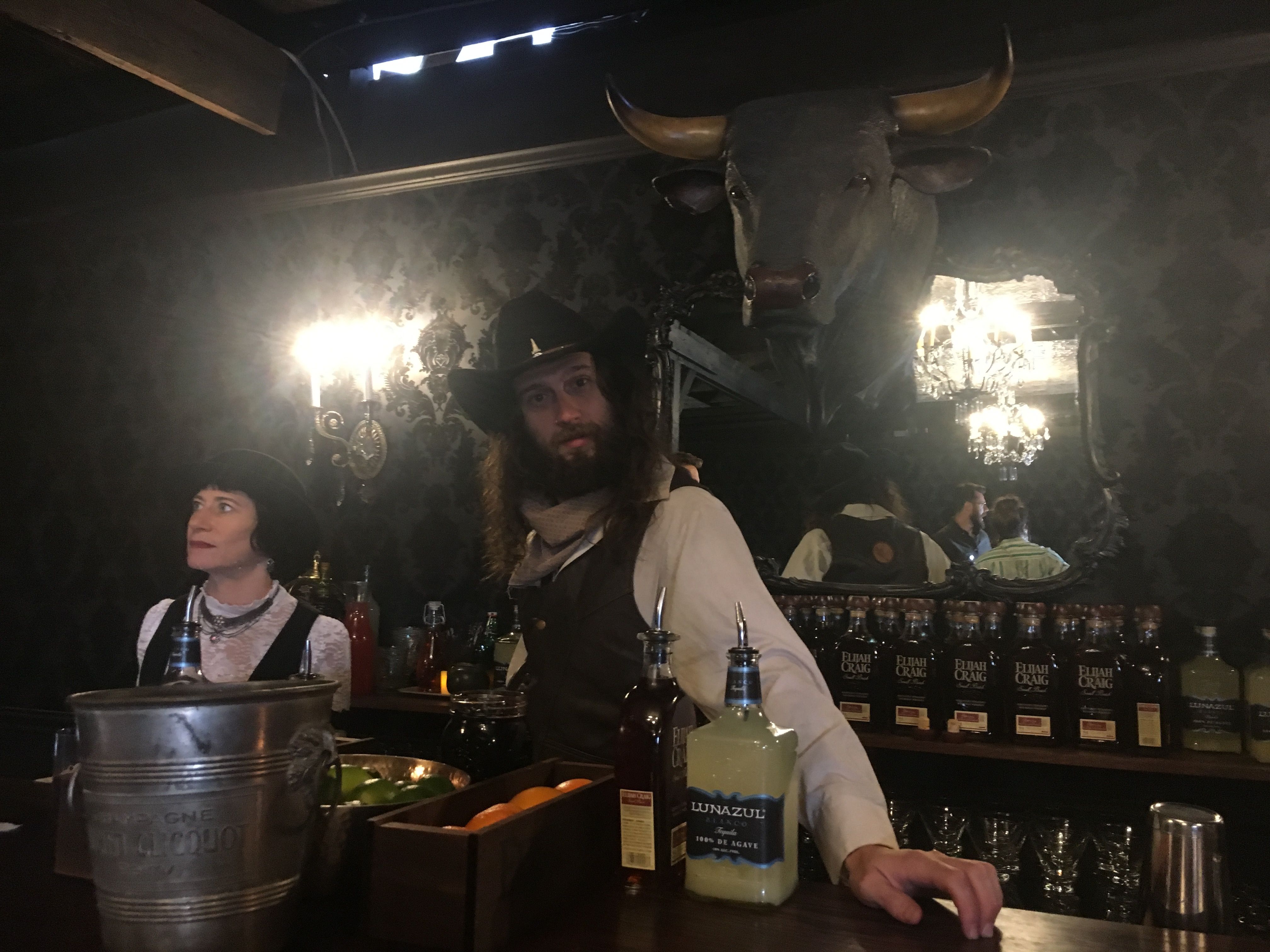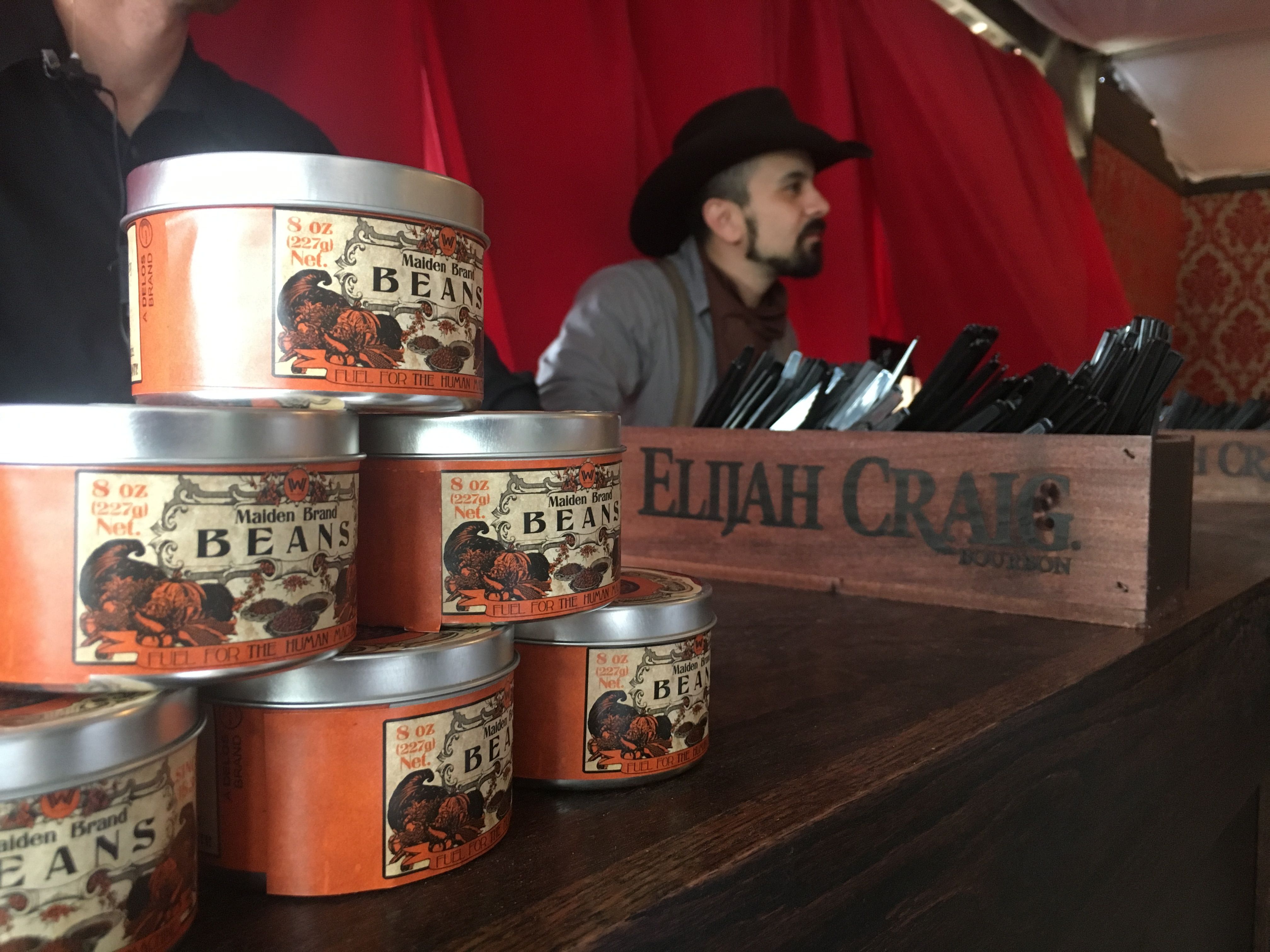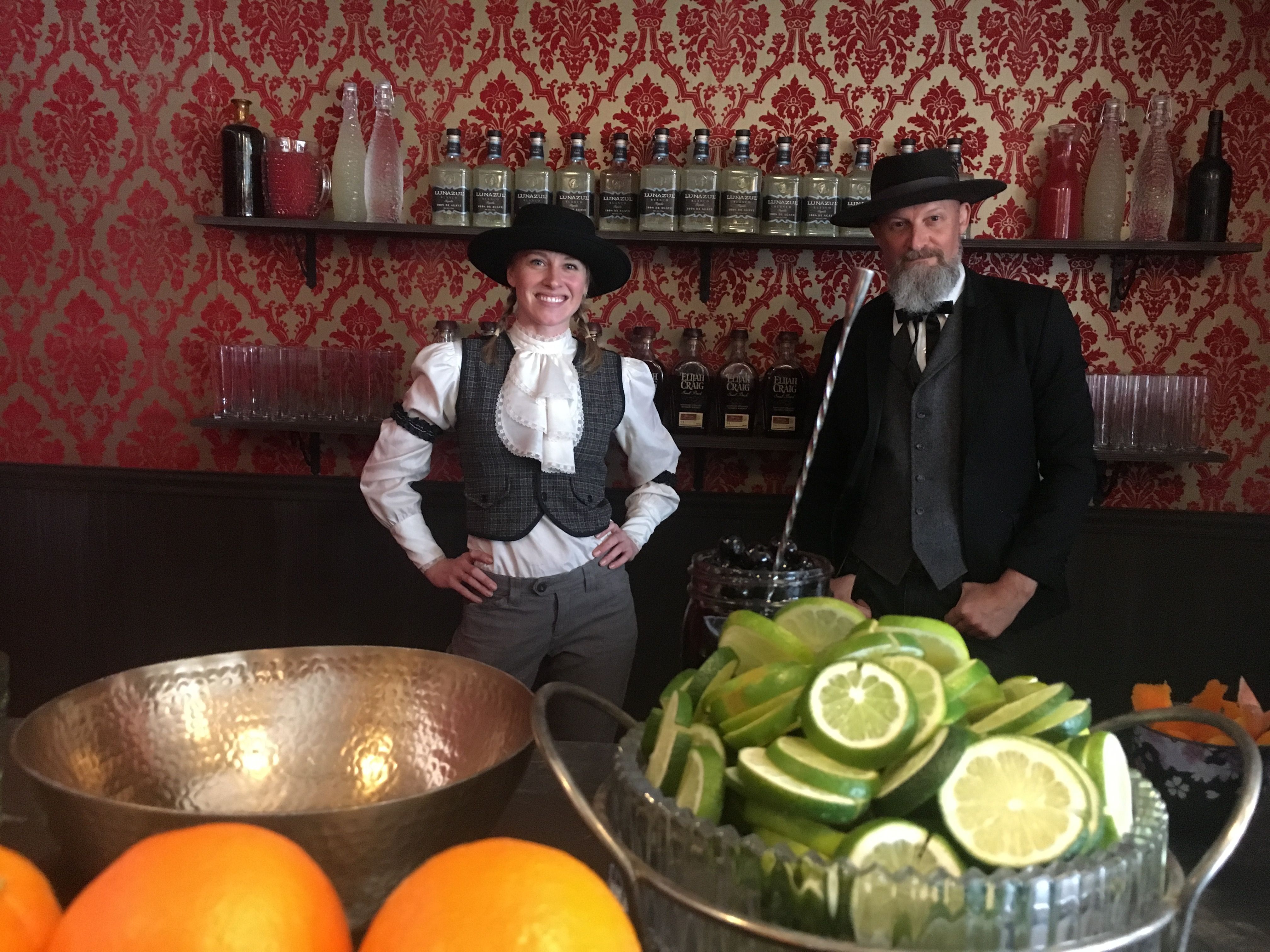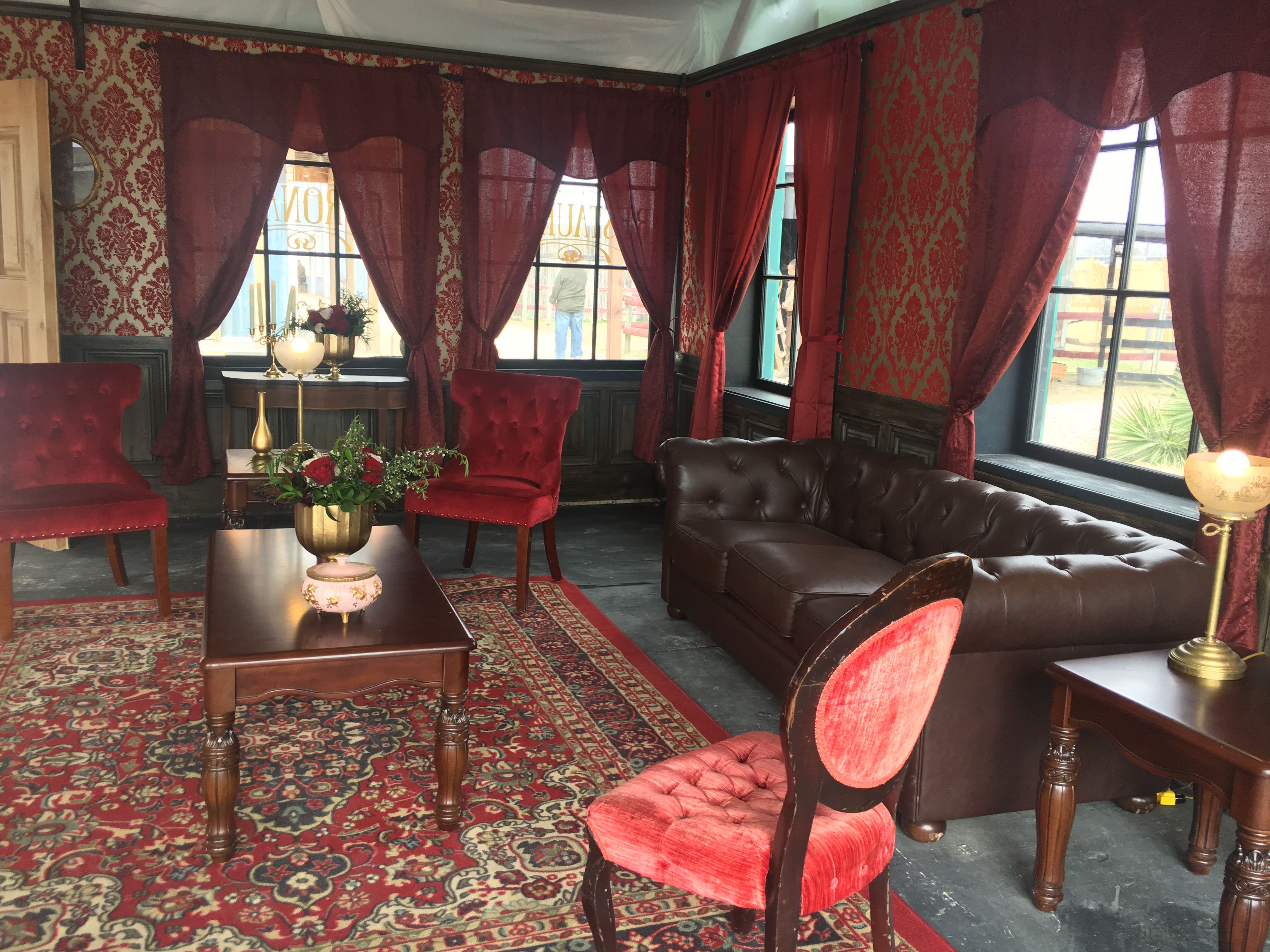 Go deeper