Report: Goldman Sachs CEO plans his exit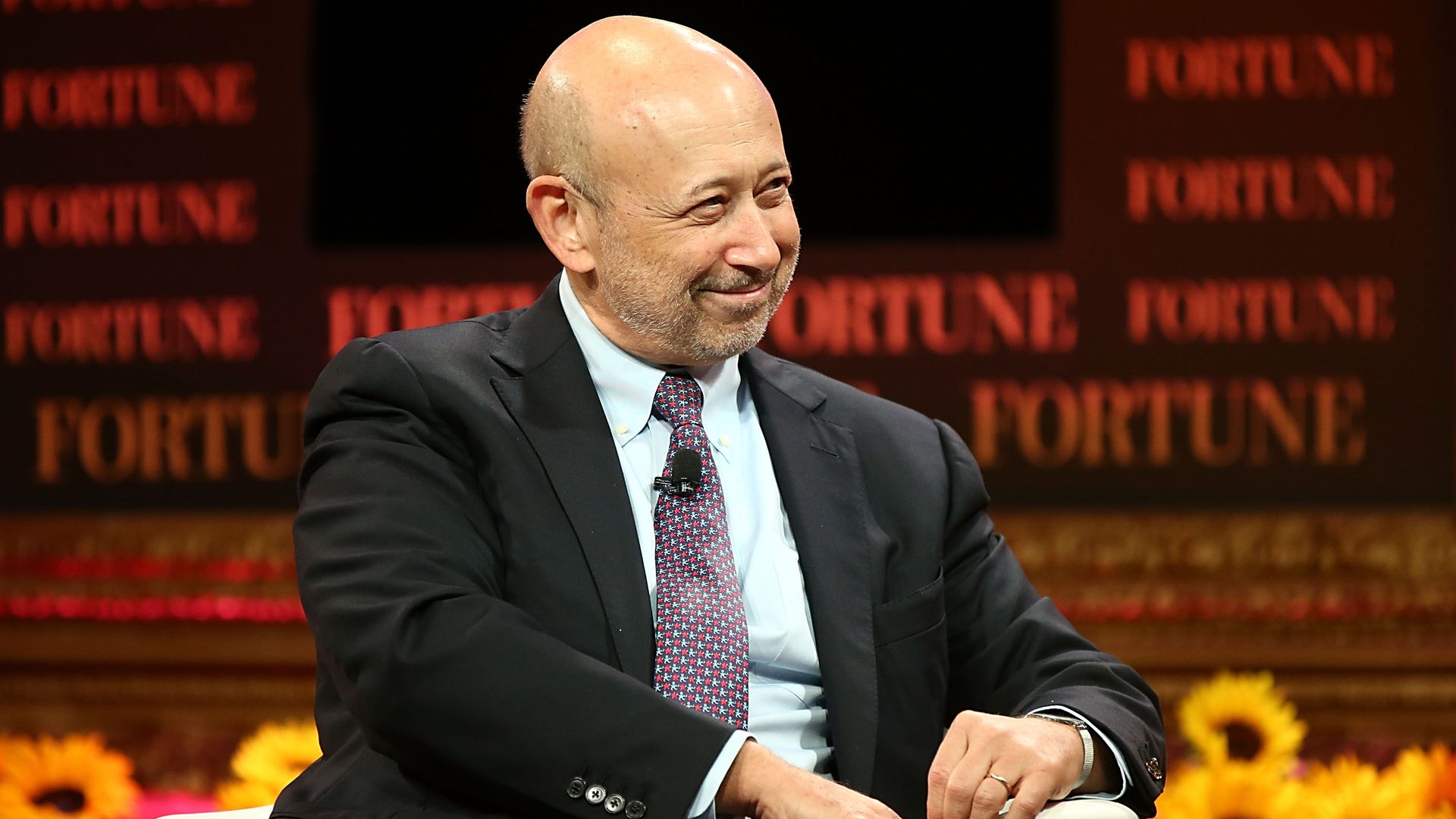 "Lloyd Blankfein is preparing to step down as Goldman Sachs Group Inc.'s chief executive as soon as the end of the year, capping a more than 12-year run that has made him one of the longest-serving bosses on Wall Street," the Wall Street Journal reports.
Why he matters: "The departure would conclude a 36-year Goldman career for Mr. Blankfein, the son of a Brooklyn postal worker who rose to the pinnacle of Wall Street. In 1982, he quit his job as a tax lawyer and joined Goldman's commodities arm as a gold salesman. He rose through the ranks of the firm's trading business and was named CEO in 2006 when Hank Paulson became Treasury secretary."
"The timing of any moves could still change, and the 63-year-old Mr. Blankfein is firmly in control of his exit, the people said. The current thinking, though, is that he will retire ahead of or early in Goldman's 150th anniversary year in 2019, a fitting send-off for the history buff.
What's next: "Goldman is likely to follow an announcement of Mr. Blankfein's departure with a quick transfer of power and isn't looking beyond Goldman's two co-presidents, Harvey Schwartz and David Solomon, to replace him, people familiar with the matter said."
After the Journal's scoop posted, Blankfein tweeted: "It's the @WSJ's announcement...not mine. I feel like Huck Finn listening to his own eulogy."
Go deeper