Trump's military parade won't include tanks, to "minimize damage"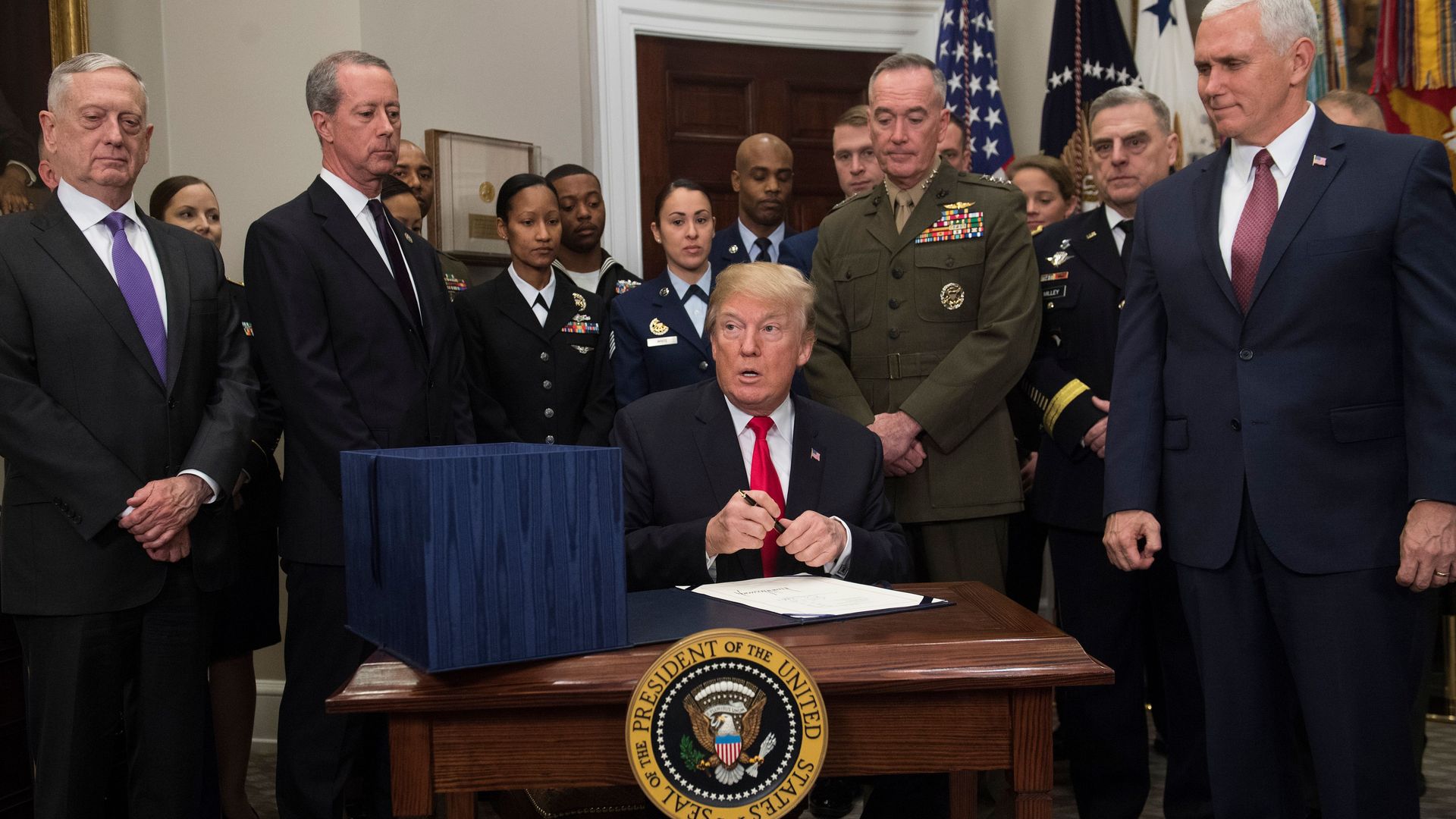 CNN obtained a Pentagon planning memo of President Trump's military parade, which revealed it will be heavy on aircraft, and light on tanks rolling down Pennsylvania Ave.
The details: The parade will "include wheeled vehicles only," per CNN, to "minimize damage to local infrastructure." As Trump requested it be planned for Veterans Day, the event will "focus on the contributions of US veterans from the Revolutionary War to today." Trump will be viewing the parade with "veterans and Medal of Honor recipients...in the reviewing area of the Capitol."
Per CNN, the Joint Staff is responsible for planning the event, and Northern Command will execute it.
Go deeper