AT&T and Trump DOJ draw battle lines ahead of blockbuster trial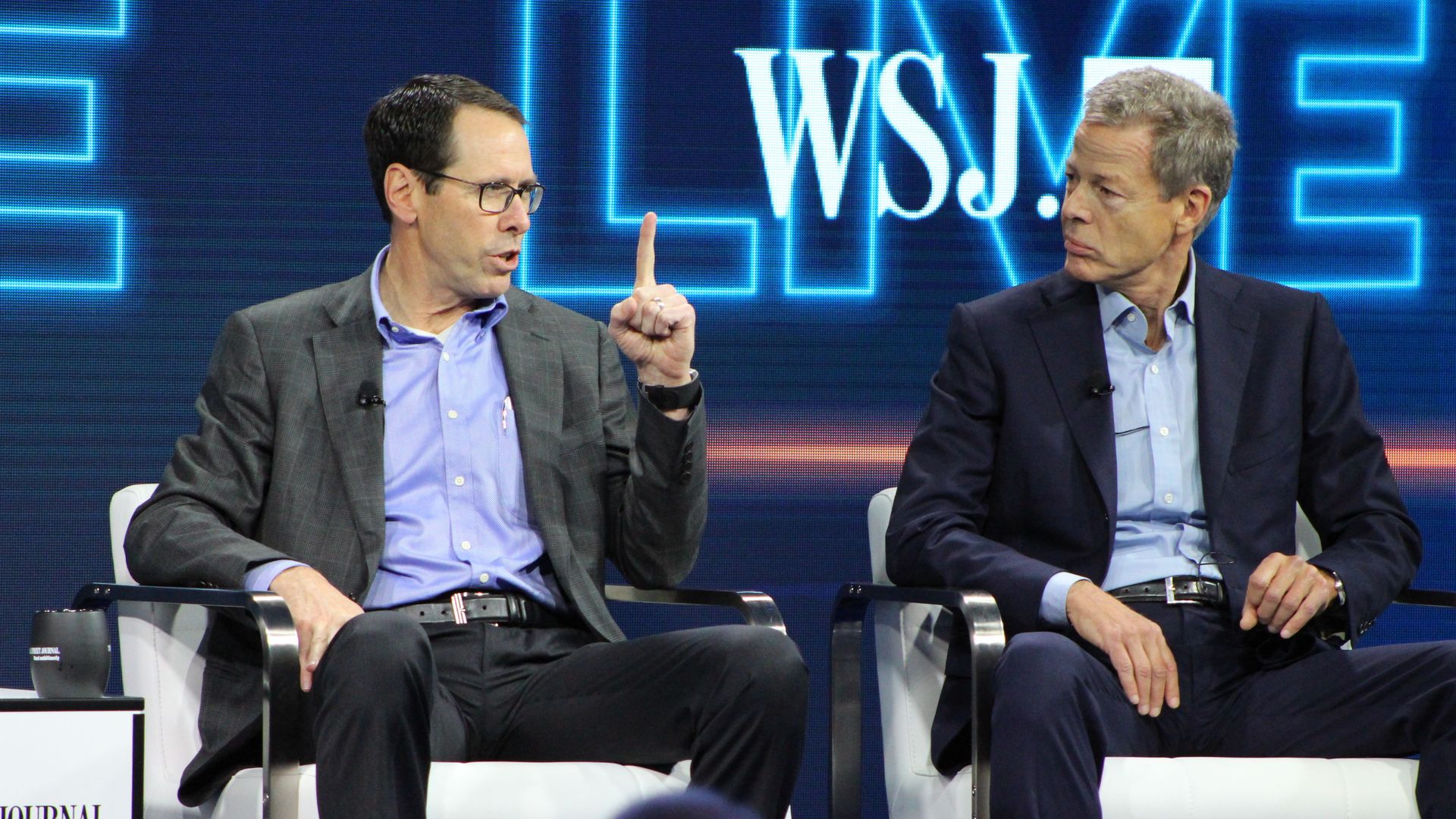 AT&T and the Justice Department filed crucial pre-trial documents on Friday night that lay out their opposing cases in the battle over whether the telecom giant's $85 billion purchase of Time Warner can move forward.
Why it matters: The briefings set up a trial at which AT&T will claim the Justice Department's case is built on shoddy ground and the agency will say the merger would imperil American consumers and the marketplace.
The government is arguing that the merger will be bad for consumers because it will cause cable bills to rise for everyday Americans.
"If TV-program distributor AT&T acquires TV-program producer Time Warner, American consumers will end up paying hundreds of millions of dollars more than they do now to watch their favorite programs on TV," Justice Department lawyers said in their pre-trial filing.
AT&T is arguing that DOJ's expert in the case used a "simplistic" mathematical model to calculate how much the deal would cost consumers — and that it's not that much money anyway.
The DOJ's model has the average price of cable going up for the average American by 45 cents, AT&T said, calling it "still-insubstantial" in light of an earlier, lower estimate.
"There is no fact-based evidence that this merger will harm competition," AT&T writes in its brief of the broader case. "Nothing will be withheld from competitors; consumer prices will not go up."
Two opposing views: AT&T is also arguing that the government is assessing the merger from an antiquated view — which is that AT&T would withhold Time Warner content from competitors to its own DirecTV.
The telecom giant says it won't do that because traditional video distribution is not the reason it's pursing the merger. It says the reason it wants Time Warner assets is to be able to compete with the likes of tech companies, like Google and Netflix, that have been able to accrue massive audiences through and build a cache of valuable user data.
What's next?: The trial is slated to start on March 19 after pre-trial meetings in front of the judge hearing the case.
Go deeper